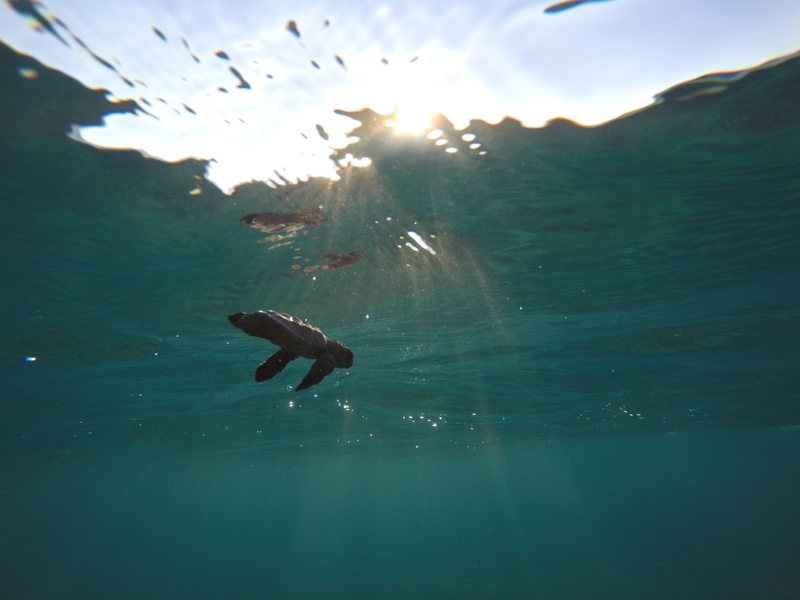 This year's season at Wildlife Sense has looked a little different, thanks to the coronavirus pandemic. The program has had to adapt to numerous situations, and the team have come a long way from the start of the season when even the core team were having trouble making it to Greece or walking the beaches.
But even if we were in lockdown, the turtles haven't been. There have been 198 nests recorded across the three field stations this year - nests with clutch sizes as small as 17 and as large as 177, coming out at an average of 95 for both Argostoli and Lixouri, and 92 for Lourdas. Megas Lakkos even had its highest nest count in our record at 38 nests! The 38th was our final nest, laid unusually late on August 28th.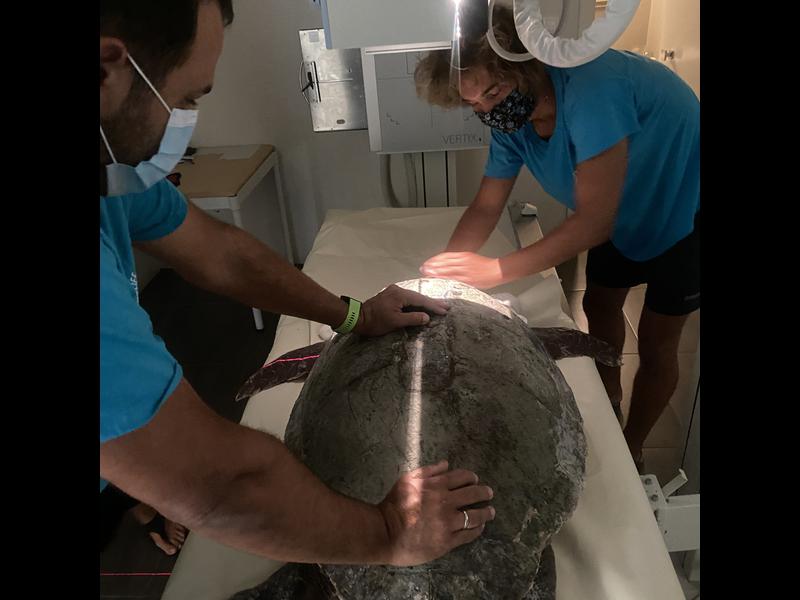 The pandemic has also brought about several reminders of why the work carried out here is so important. At the start of the season, the empty beaches, free from tourists and beach bars, were appreciated by the turtles and they had free choice of where to lay their nests. Meanwhile, as things got busier and hatching season began, it became clear why hatchling rescue shifts were so important. Due to not being able to patrol Lixouri beaches at the start of the season, we knew to expect what we call 'FBHs' – nests that we have not found at the time of lay date, and are found upon hatching. Unfortunately, this saw FBHs hatch in some severely light-polluted areas. Luckily, our teams sleeping out on the beaches were patrolling for them, and in a few instances worked through the night protecting the nest, finding the hatchlings, and making sure they went to sea. Whilst night survey adult turtle tagging in Lixouri was not able to happen due to pandemic-related reasons, light pollution and hatchling rescue shifts have seen a few of their own (and been very careful not to disturb them!).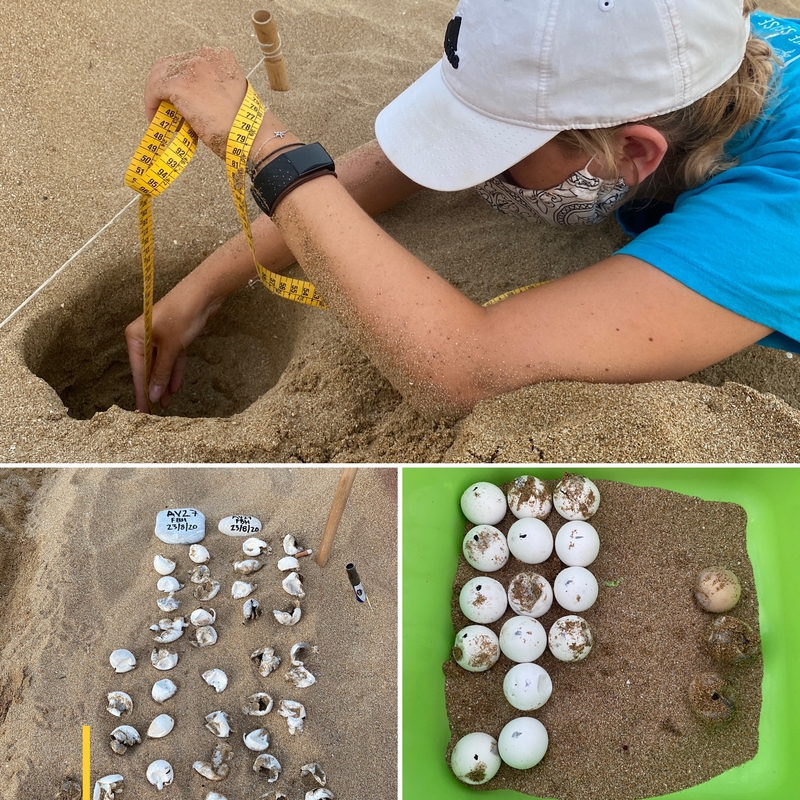 Meanwhile, at the Argostoli harbour, we were gradually able to hold some tagging events. A total of 52 turtles have been measured this year, 23 of which have been new turtles we have tagged this year. Many harbour favourites have shown up again - through our photo ID project, 62 previously seen turtles have been identified this year. Unfortunately, this season has also seen its fair share of injured turtles, mostly from fishing nets, lines, and boat strikes. Three turtles have had to come back to the Argostoli accommodation, and whilst we were able to treat two, one of them, Tilly, had to be sent to the Rescue Centre in Athens. Tilly was spotted and caught at a tagging due to her having ingested a fishing net. After it became clear she was struggling to pass the net, she was taken to a local vet and an X-ray was performed, revealing several hooks throughout her digestive tract. We hope she will make a fast and full recovery at the rescue centre.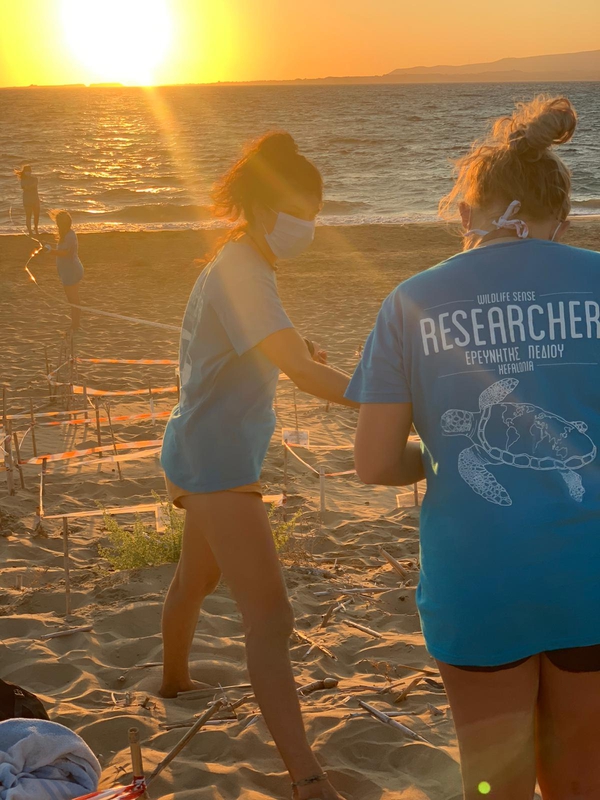 And if a pandemic wasn't enough to shake things up this season, the Mediterranean's worst medicane recorded in history hit Kefalonia. Beaches all over the island were torn up, and this resulted in an emergency situation regarding the nests. On the 17th of September, as the medicane built up and the weather worsened, our dedicated teams were out on the beach from the early hours of the morning until late. Nearly all the nests left were relocated, some twice in one day due to the unexpectedly dramatic deterioration in weather conditions, as beaches disappeared and areas that had never before been considered to be at inundation risk disappeared under some of the biggest waves many of us had ever seen. After everything was moved, the teams headed back to the accommodations ready to take shelter as the brunt of the medicane hit, and hoped that the nests would be safe in their new locations.
Whilst rivers opened up in unexpected places and a couple of even the highest nests were washed away, luckily the majority of our nests were safe. The effects of the medicane have lasted well into November, with evidently related problems showing up in our latest nests, there have been hundreds and hundreds of hatchlings emerge from nests that would have been swept away in the medicane, had our teams not been there.
November 23rd saw the official end of our season with our last nest finally finishing up – an incredibly late date. Only a few of the core team are still around, although volunteers stayed at the project well into November. As Greece is now under lockdown, the team are unable to carry out work at the harbour and are missing the adult turtles, but are finding the time to start some exciting winter projects (including the reconstruction of a loggerhead sea turtle skeleton) and work through the season's extraordinary data.
---