Chanel Comis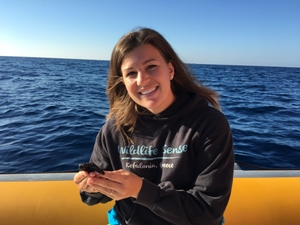 Chanel's deep desire to be an integral part of a team devoted to conservation efforts and scientific research has led her to work with sea turtles for over eight years. Her enthusiastic and ambitious attitude, combined with an inherent desire to work with endangered species has inspired her to promote awareness about these species and important environmental issues. Chanel has pursued this passion through working with several environmental conservation organizations, both in America and Greece. She earned her B.S. in Biology and minor in Chemistry with honors from the College of Mount Saint Vincent, NY, while interning at the Bronx Zoo, where she became interested in animal behavior. Chanel graduated from Coastal Carolina University, SC, with a master's degree in Coastal Marine and Wetland Studies. She conducted her research thesis on loggerhead sea turtle hatchling orientation in Kyparissia, Greece.

Nikos Vallianos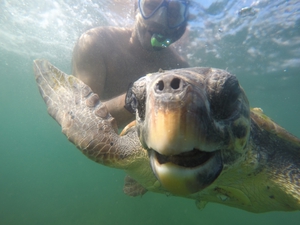 Nikos' love for the sea was fostered from childhood when he would often spend hours snorkeling to observe the sea bottom and its variety of plants and animals, often freediving at forty or fifty feet to reach them. Later in life, while working as a computer programmer, he volunteered with the Red Cross's Rescue Team in open water lifeguarding and earned a lifesaving instructor certification.
Since first volunteering for sea turtle conservation, Nikos has worked as a field researcher, field leader, and project coordinator for several conservation projects for over thirteen years. He completed a BSc in Wildlife Management at the University of Aberdeen, UK, with a dissertation research project investigating the light pollution tolerance of sea turtle hatchlings. He specializes in technical instrumentation for research as well as the investigation and response to violations against wildlife and the natural environment.

Annya McKenzie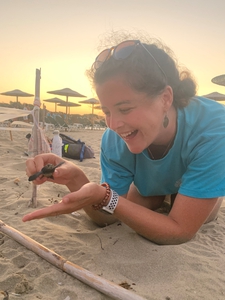 From a young age, Annya has always had a passion for the environment, in particular, the marine environment. Annya grew up in Jamaica and would spend hours a day in the sea looking for new fascinating organisms.
Annya's love for marine life only thrived as she got older leading her to the University of Liverpool, where she studied Marine Biology and graduated in 2016. During her time at university, her love for sea turtles was discovered. Now, several years later, she still works with Wildlife Sense and loves to spread her knowledge on sea turtles with others.
You'll often find Annya on the beaches finding sea turtle nests or along the harbour wall coordinating a tagging event. Her favourite thing during these events is measuring turtles' plastrons.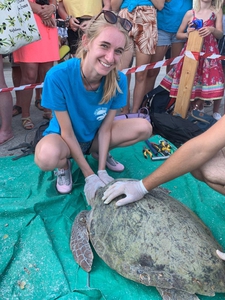 Sophia Coveney
Sophia has always loved travelling and exploring new places. She has a passion for the marine environment, which started when she was young and began to scuba dive on family holidays whenever she could.
Having done turtle conservation work previously in Mexico, she decided to spend two weeks with Wildlife Sense in 2018. Despite studying biological sciences at university, due to course structures, she was never able to do modules in environmental or marine science, and so working with Wildlife Sense reminded her of how much she wanted to make a difference in these areas.
After graduating from Durham University in 2019, she left for Kefalonia to be a field assistant in Argostoli, and fell in love with the turtles, the island and the hectic lifestyle, returning in 2020 to be the field leader in Lixouri.

Poppy Oliver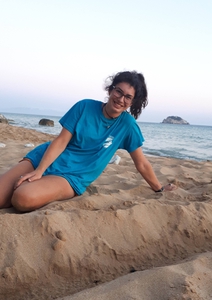 Poppy has always lived close to the sea, growing up she spent her time sailing, surfing and swimming. Her interest in the natural environment and how we interact with it led her to study Geography at Bristol University, which was where she realised her passion for fieldwork and conservation.
She first volunteered with Wildlife Sense in 2018, and after falling in love with the project, (and two greek cats!) she came back in 2019 as a Field Assistant and in 2020 as a Field Leader of the Argostoli Project. Between spending time on the beaches monitoring nests, cycling around the island and at the harbour looking for turtles she will often be found either in the bakery or out snorkelling somewhere!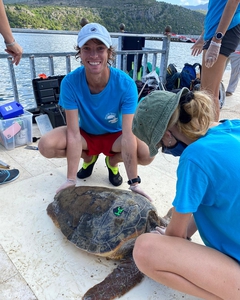 Josh Keedy-Davies
Josh has been a part of the Wildlife Sense family since 2017. He first volunteered at the Argostoli field station and then went on to become a field assistant in Lixouri for 3 consecutive summers. He has spent much time in both Argostoli and Lixouri throughout both nesting and hatching seasons and has found he is very fond of both projects. His favourite shift is most definitely night survey. Although it can be the toughest shift, it can also be the most rewarding and has allowed him to see so many amazing things. The one thing he does miss when in Kefalonia is climbing, although if you're ever looking for him on his day off you'll most likely find him upside down by the cave off Ai Chelis.

Josh Witzmann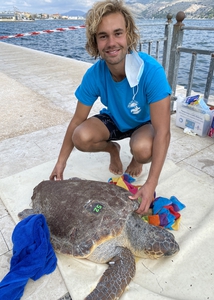 Josh has spent near to his entire life next to the sea, traveling around and seeing a variety of different ecosystems and the animals within. This led to him spending most of his free time either in or right beside the ocean taking photos. As a result of this he decided that he would pursue a career in marine conservation, he is now studying Marine Biology at the University of St Andrews and will graduate in 2022 with a Master's degree.
Josh has been part of the Wildlife Sense family since 2018 when he first volunteered in Argostoli in nesting season. Since then he has returned every year as a Field Assistant. In 2020 he started his own research here by combining his two main passions; turtles and photography, which resulted in him running the Photo ID project. If he is not sat at his desk identifying turtles you will most likely find him running around the harbour with either his camera or in his wetsuit!
---