August 2020 Nesting and Hatching News
.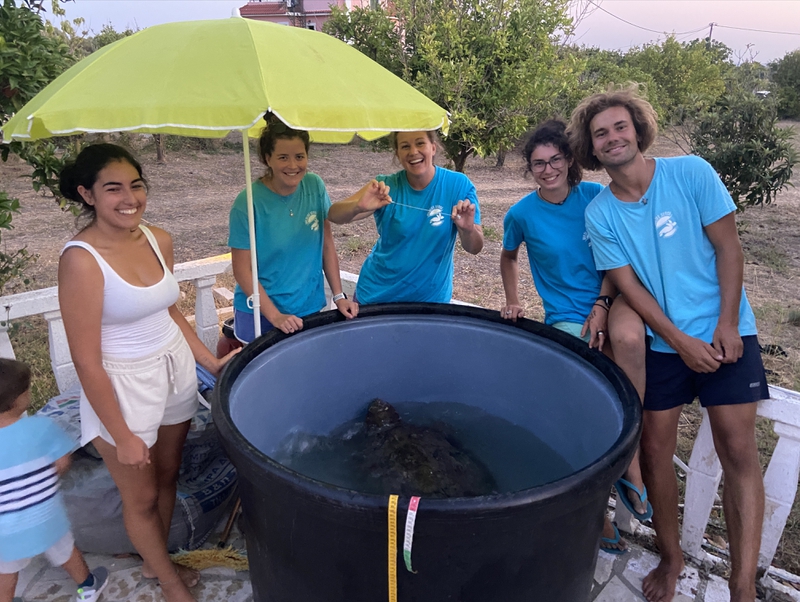 The Argostoli team is absolutely thrilled to announce that hatchlings are well and truly upon us. After a couple of days of dipping on an early nest on Ai Chelis beach, our first 11 hatchlings of the season made their way safely to sea during the early hours of 4th August, assisted by 2 of our 4-week volunteers, Cat and Kayleigh, on a hatchling rescue shift at the time. On beaches where light pollution is prevalent, these shifts allow us to collect hatchlings emerging from nests and ensure they head directly to the sea without becoming disoriented by any streetlights or beach bar lights which may otherwise lead them in another direction.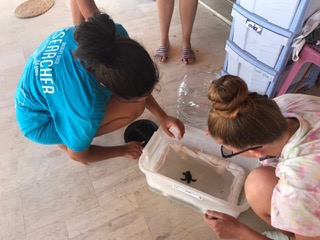 The team has been kept busy recently with mass hatching events on Avithos, Minies, and Megali Ammos. Both partial and full inventories have uncovered nearly 250 further hatchlings from various nests who made their way to sea under the watchful eyes of our volunteers. On a couple of occasions, we also received calls from beachgoers about daytime hatching events, which seem to be becoming more of a regular occurrence, unfortunately. Whenever this happens, we head to the beach as quickly as possible while talking the caller through the best course of action until we arrive and can evaluate the situation thoroughly in person. Luckily, many of our beaches are full of friendly and helpful locals and holidaymakers who love to assist us in any way they can. The vigilance of such a group on Spartia beach allowed us to locate a nest we were previously unaware of with this not being one of the areas we're able to survey as frequently as we would like. Five hatchlings were helped to sea with the assistance of these onlookers and the rest of the eggs, which were far too shallow in the sand, were relocated to a more suitable spot on Minies where we've been able to monitor their incubation more closely.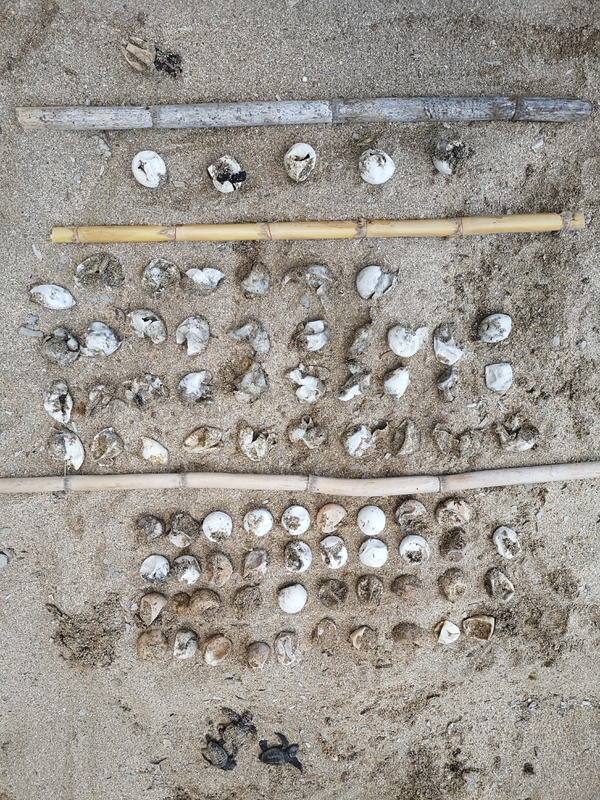 In other exciting news, 31st July saw the return of Barb, one of the most recognised and well-known turtles on the island. Whilst recording data on turtle interactions down at the harbour, one of our volunteers spotted a large, feisty female dominating the waters surrounding the fishing boats in sector 2. After hearing this description, one of our field assistants, Sophie, was sure she knew who this must be. Minutes later, sure enough, we confirmed this was Barb who has returned to fight for her territory once again after nesting over in Zakynthos this season. Although we do wish that our resident harbour turtles would display more natural behaviours and return to the open ocean rather than congregating in one space and relying on humans for easy food access, we are incredibly happy to see that Barb is still doing well and hasn't appeared with any new injuries this year. We have also been lucky enough to have 2 sightings of green turtles in the harbour; another source of great excitement as these are much rarer than loggerheads in Kefalonia.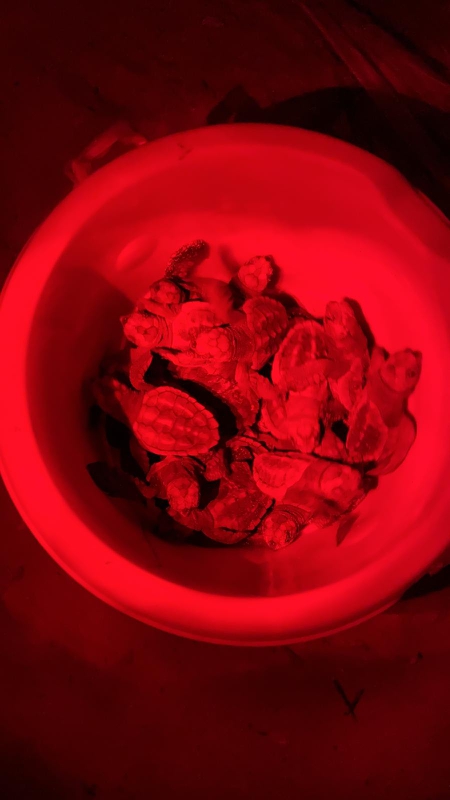 On 8th August during a morning harbour shift, one of our vigilant volunteers, Holly, spotted a turtle swimming with a monofilament line coming from her cloaca. Photos were distributed to the rest of the people on shift so everybody could be on the lookout for this individual. The core team was immediately notified and drove to the harbour to help. Josh was able to catch the turtle so we could pull her out of the water and assess the situation more closely. We were able to take measurements of the turtle, including the length of line extension from the cloaca, and identified her as Tasja, one of our previously known and tagged females. Tasja was brought back to the accommodation with us and stayed in a freshwater tank for monitoring. She was taken for x-rays on Monday 10th August, which thankfully showed no fishing hooks had been ingested and, later that night, was able to pass the line naturally with no need for any further treatment from us. The core team was able to release her back into the harbour that day after a full visual health check and she has since been spotted several times looking healthy as usual.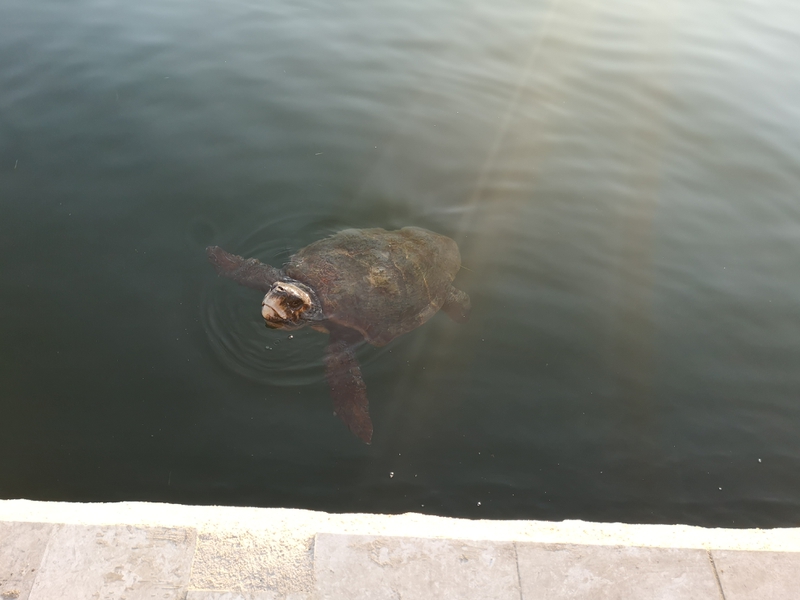 For a lucky group of volunteers, a snorkeling trip this week with Josh included spotting and swimming alongside a tagged female turtle, known to us as Esme. What a wonderful experience for some of our recent leavers to share before their time here drawing to a close.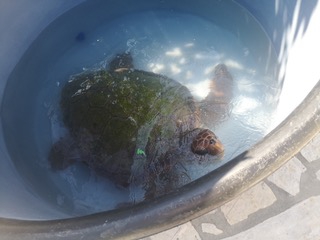 We were sad to say goodbyes this weekend, especially with several 4-weekers leaving too, but have welcomed back several returning volunteers from years past and are excited about all of the hatchlings and turtles at the harbour that our new group have already had opportunities.
---