A day in the life of a volunteer in Argostoli
July, day 1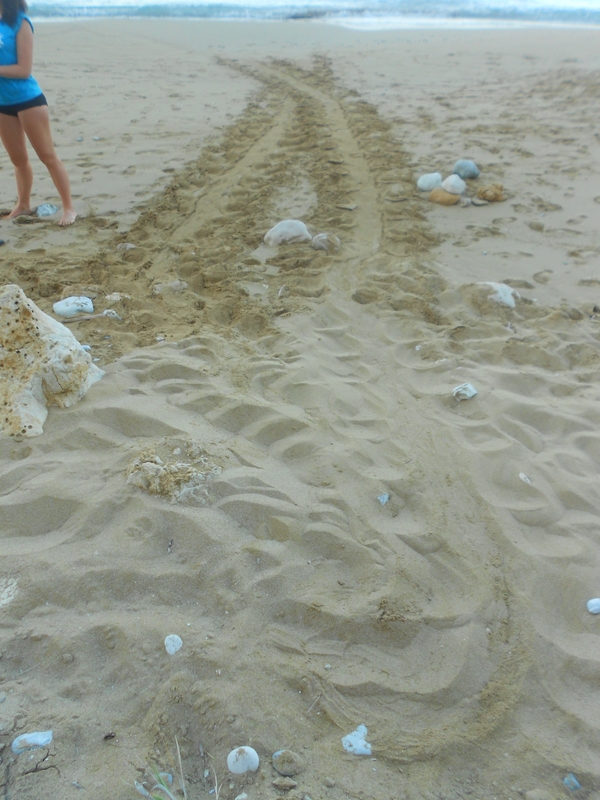 "Last night was our last night of training, which prepped me for today's morning survey. We monitored the Avithos area, cycling to four beaches to check them for new sea turtle nests. On the first two beaches there were no nesting turtle tracks, but on the last beach we had two tracks! On the first, the turtle had tested the sand a bit, but decided it wasn't good enough for her eggs. The second was shorter; she had just come out and gone straight back to sea. It was so cool to see her marks on the sand.
"We showed photographs to our field leader when we got back to the field station and he pointed out the lights at the back of the beach which might have deterred the turtle away. Tomorrow's team is really excited as they think they'll have a nest after our two tracks today!
"After a much needed shower and some lunch we all headed down to the beach for a game of volleyball. I fell asleep on the beach but luckily Tasha, one of the other volunteers, put an umbrella over me otherwise I'd have burnt!
"Back to the field station for dinner and then we had a scavenger hunt and we won!
Day 2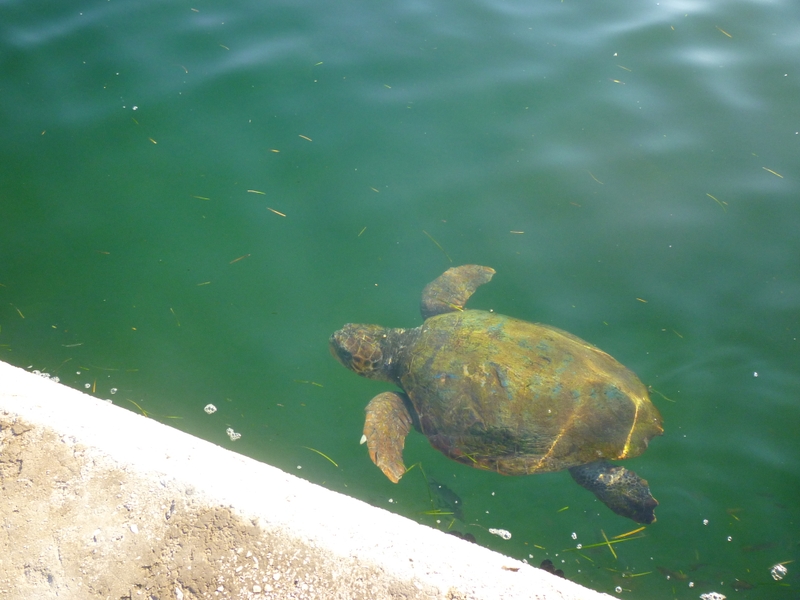 "Harbour patrol this morning in Argostoli, the capital of the island. It was unbelievable how close the turtles came to the side of the wall. We switched between sectors, so I managed to see most of the turtles swimming by the harbour this morning. On one of my sectors I saw someone fishing, which is not allowed here. I called my field leader, who reported him to the port police. After our patrol was finished, we were able to spend some time shopping in town. I bought lots of crisps and chocolate for the movie night we planned!
"I had a nap when I got home – I didn't wake up until dinner time! After dinner, a crew of us walked down to the beach to do beach profile and nest checks and then we headed back for our movie – Pirates of the Caribbean – which inspired most of us to talk like pirates for the rest of the night!"
Day 3
"Morning survey on airport beaches this morning so a very short cycle! On one of the secluded beaches we found our first nest! We called our field leader as we knew it would have to be relocated. This beach was highlighted to us as being unsuitable for egg incubation. We protected it as normal and went on with our survey, and will return later to relocate it to another beach.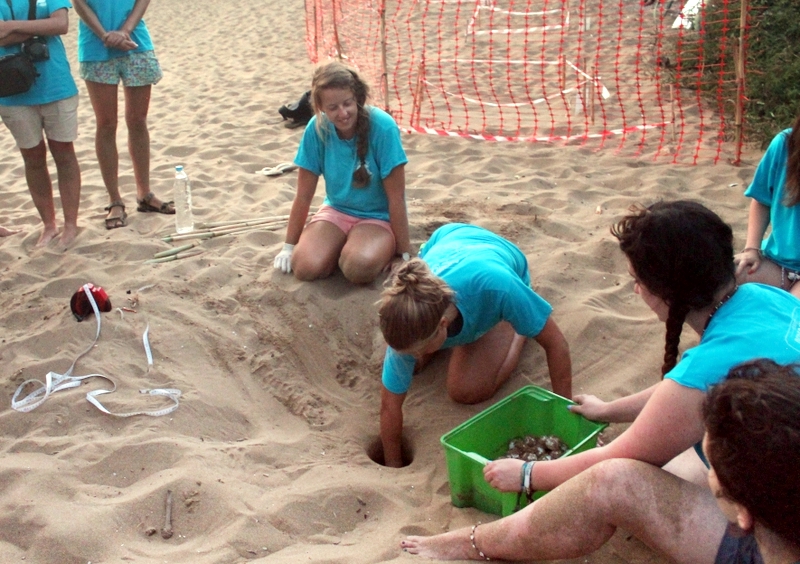 "When we got home we transferred over all our photos from the survey and then had some lunch. I was on kitchen clean so I did that in the afternoon as it was slightly too hot for me to go outside. When it cooled down we all headed to the beach for the relocation.
"We moved the nest to Megali Ammos – the most popular and successful beach for sea turtle nests. I was able to put some of the eggs into the new egg chamber! Then we all headed back for dinner. A few people were going down to the local restaurant for wifi but I fancied an early night so a few of us sat out on the balcony until bed."
---