Early June Nesting News 2021
.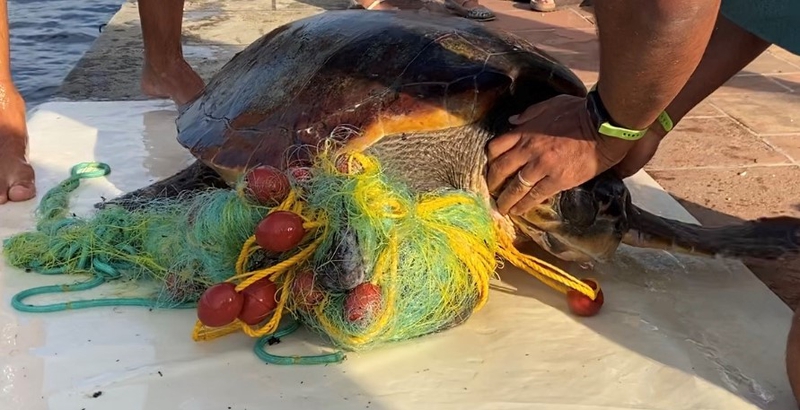 It has been an eventful week here in Argostoli, with the team going out on multiple turtle rescues. On Monday, two of our volunteers on the evening harbour shift spotted a turtle entangled within a fishing net. After sighting this turtle, our team was able to capture it and remove the netting from her right flipper. Luckily, the turtle had not been entangled for an extended period of time and had no serious injuries so she was able to be released straight away. During one of our morning harbour shifts later in the week, another of our resident male turtles, Kostas, was discovered entangled in a fishing line. Once again, the team was able to catch him, remove the line and check for any injuries before releasing him back into the harbour.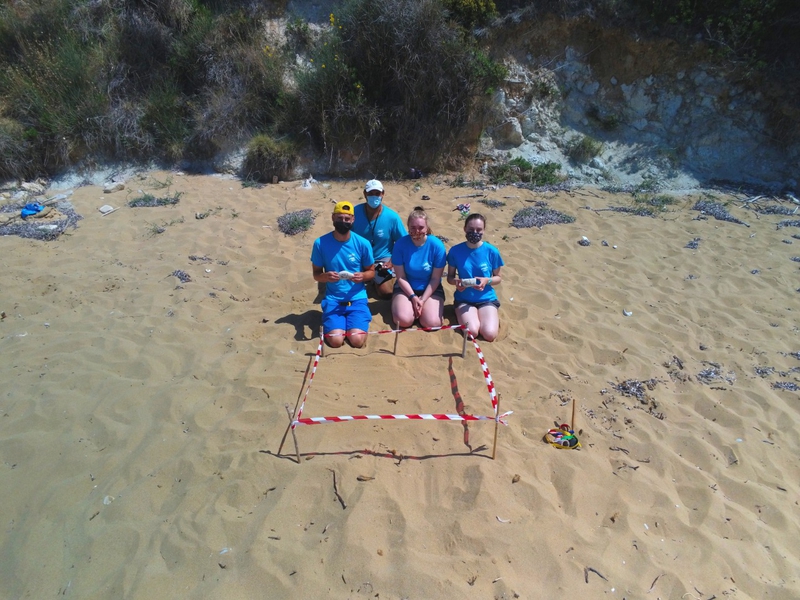 On Thursday another dead turtle was found in the Argostoli harbour with a large propellor strike to the plastron. Sadly, this turned out to be Persephone, one of our tagged turtles, who had been seen in the area throughout winter. On a more positive note, in the last week, we have been seeing more turtle activity in Argostoli area with our current nest counts now at 5 on the Avithos beaches and 1 for the Airport beaches. On Sunday two nests and one abandoned egg chamber along with 7 other sets of tracks were found on the Avithos beaches. Our morning survey teams have also been finding tracks more and more frequently now so we're expecting these numbers to start increasing soon! We've had some more tagging events this week, with 9 turtles tagged on Tuesday, and 11 on Thursday. The Lixouri team also visited Argostoli on Friday to join us for an evening harbour tagging event and tagged 7 turtles, bringing our total for the week to 27!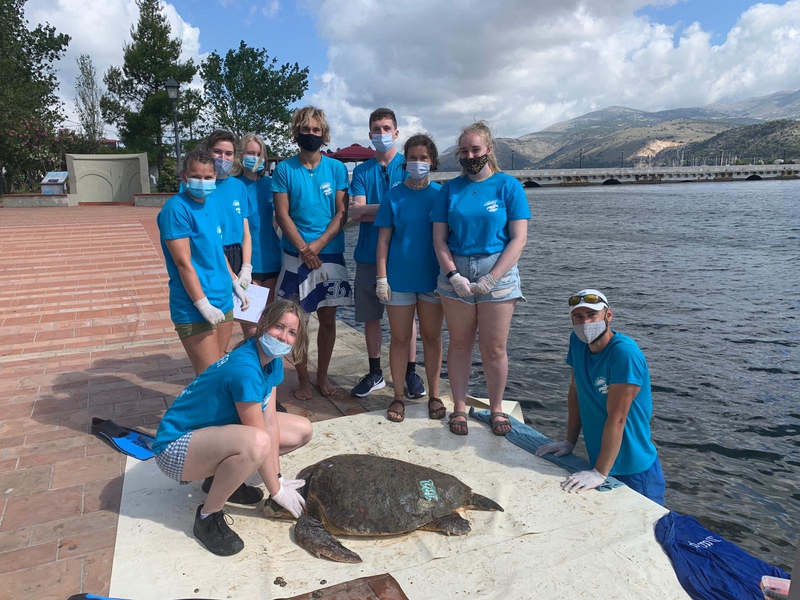 Aside from tagging events, turtle rescues, and our regular shifts, we've also been keeping the volunteers busy with evening activities including volleyball, souvlaki night, and Field Coordinator Harry's 'Rockbusters' music quiz. This past week has been as exciting for our team as it has been challenging. We'll be back next week with another update!
Written by Jodi Morgan and Jacob Shale
Lixouri Field Station: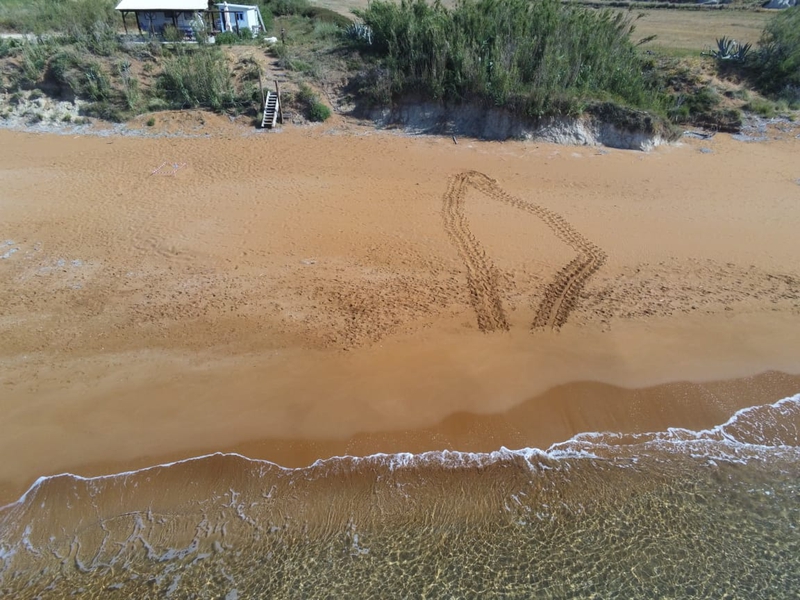 The start of June has been relatively quiet here in Lixouri, we have protected two nests so far, both located very close to each other on Megas Lakkos! A total of four other emergences were reported and recorded close by, however, neither showed any attempts of nesting.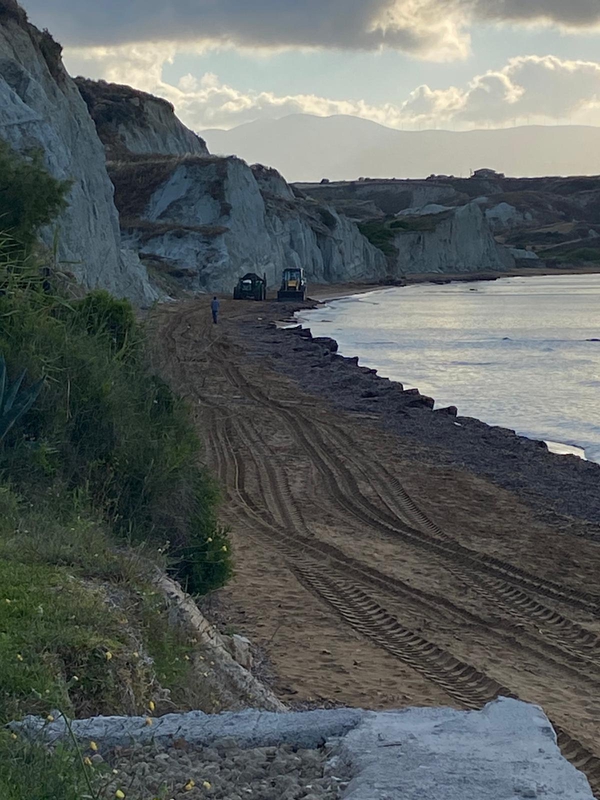 On the other hand, we have had many tracks in the quieter Lepeda and Vatsa areas, but unfortunately not from sea turtles! Tractors are removing the dry seagrass deposits on the beaches in an attempt to make them more aesthetically pleasing for tourists and bring more customers to their beach bars. Regrettably, these practices are highly detrimental to the stability of the coastline, as well as putting any possible nests laid within the seagrass at risk of being destroyed before our team can get to the survey area in the early hours of the morning.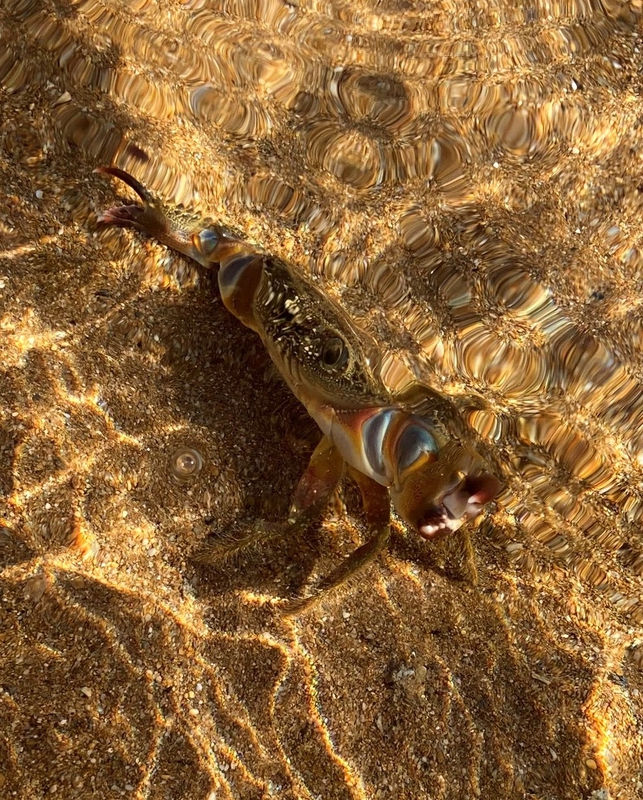 The Lepeda morning survey team was surprised by a crab who followed the crew with his claws up ready to attack! Thankfully, neither the team members nor the crab was injured during the process! Later on that evening, we received another unexpected attack…but this time it was water balloons bombarding our accommodation! Local children attempted to start a water war with us, however, to avoid plastic littering, we did not participate. The next morning, the kids appeared with a peace offering – a homemade lemon cake!
We are very excited for next week, where we will welcome the second group of volunteers. We will keep you updated on the expected turtle activity in our next post, so stay tuned!
Written by Neus Segura
---