Early October 2019 Hatching News
.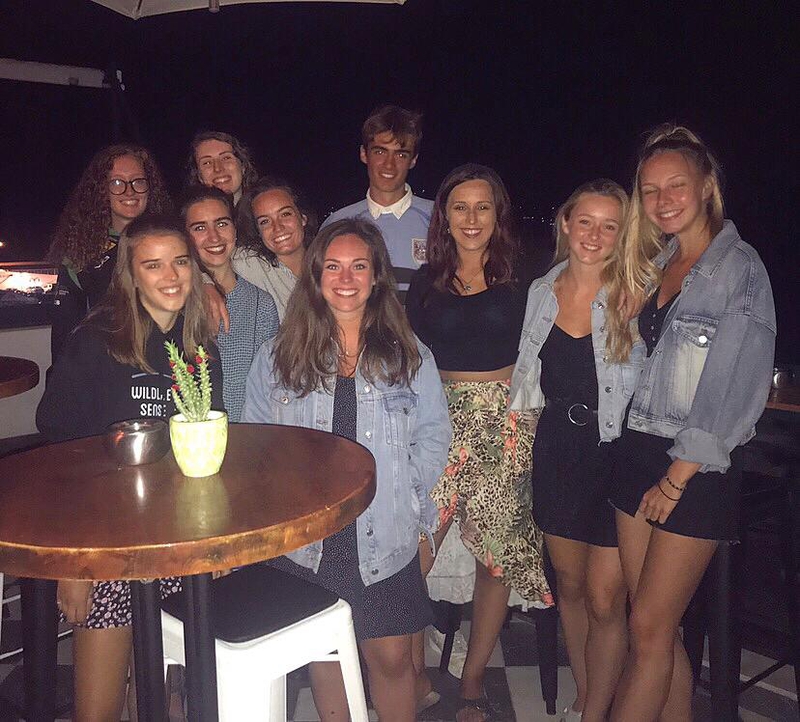 Well, this is it for Lixouri 2019! As of this writing, we only have six eggs left, all out on Megas Lakkos. These eggs are actually from LG3, which was laid on Loggos. Unfortunately, we needed to move the remaining eggs to a safer beach after an animal went into the nest. The good news is that it looks like nearly all of the other eggs hatched and the turtles made it to sea. The remaining eggs look promising and we hope they will hatch soon.
The team also enjoyed a nice beach clean on a few of the Lepeda beaches. We filled up several large bin bags with rubbish, which is both good and bad. Of course, we'd much prefer it if there wasn't any rubbish on the beaches.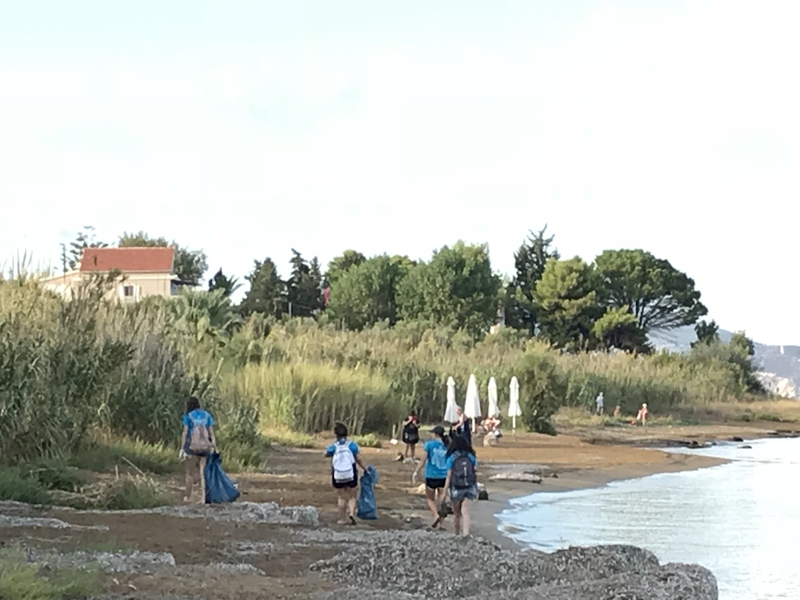 Our amazing final group of volunteers has left, and we're now just down to Sarah, Soph, and Nick. The team was split between two houses, but we've now consolidated down into just one house while we focus on cleaning the other one. As you can probably imagine, there is plenty of cleaning to be done! We're also continuing our morning surveys each day, so we're keeping busy, don't worry.
At the end of the week, when the last few eggs have hatched, the few remaining team members will move over to join the Argostoli team. But we'll be back next year!
Argostoli Field Station: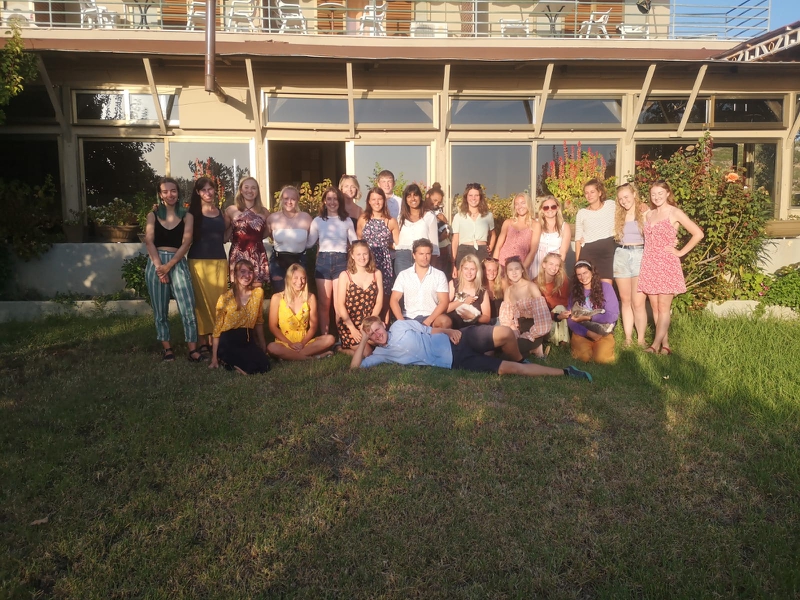 Stormy September is keeping us on our toes here in Argostoli, with hatchling rescue doing 2 am top egg checks on Monday night/Tuesday morning and taking almost 100 hatchlings out to sea to keep them safe. We also had mass hatchings on Megali Ammos the day before with 96 hatchlings in the morning for our Airport survey volunteers! Our last group of volunteers is getting familiar with 70-day nest inventories as we wind down for the end of the season and only have 16 nests left on our beaches, a huge contrast to our busy 120 nests in August!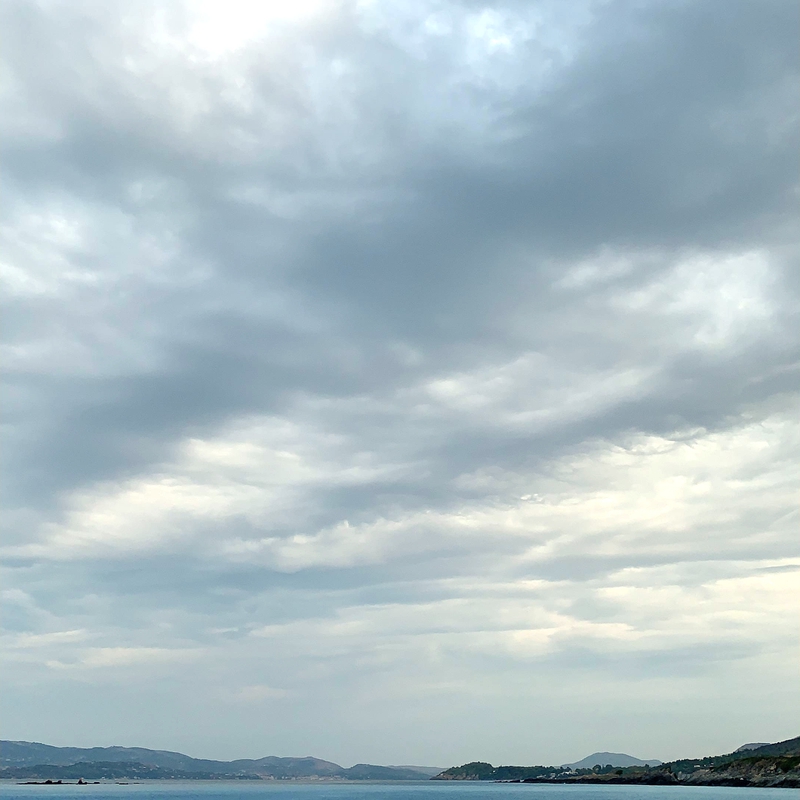 The project has had several hatchlings in rehab this week which, after a day to recover and gain energy, made it safely to sea after being swum out with volunteers or field assistants. We try to keep them in rehab for less than 24 hours, to ensure their greatest chance of survival as they need to swim out to start eating and growing within a week of hatching. So good luck to them!
With things quietening down at the project, we have been able to do more beach cleans at the end of shifts, with many volunteers carrying plastic back to clean our survey areas and Minies needing the most attention. This has really complemented our sand sifting shifts with almost 20g of nurdles collected in just one hour this week on Ammes!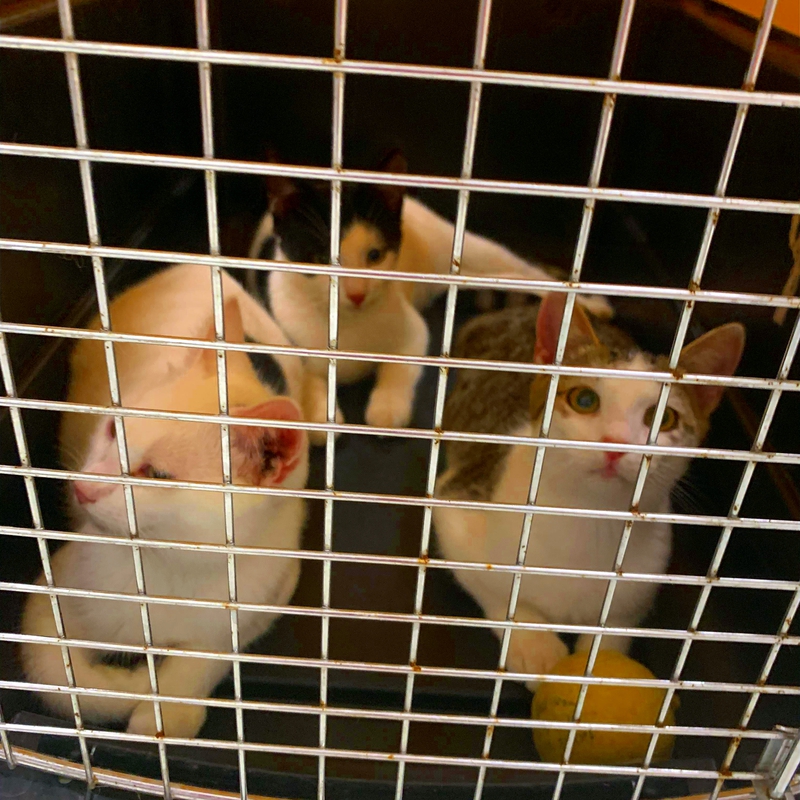 We have also been able to focus on adopting the cats at the villa, this week we say bye to Tigger, Aries, and Levi who have found forever homes with Ellie, an FA from nesting season in Canada and Poppy, an FA this hatching season who is taking two back to England! Chyna has also found a home with Katiana, a returning volunteer so we wish him luck with the chilly weather in Sweden!
---