Early September 2020 Hatching News
.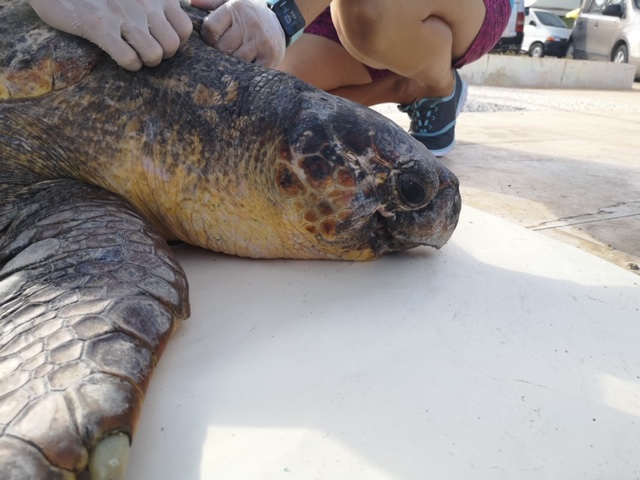 After its first hatch in the early hours of 5th September producing over 40 hatchlings, an inventory was conducted on AV13, one of our in situ nests, to free any hatchlings who may have been trapped beneath all the freshly loosened sand. 75 further hatchlings came out during the inventory, leaving behind only a few dead embryos and 4 unhatched, non-viable eggs.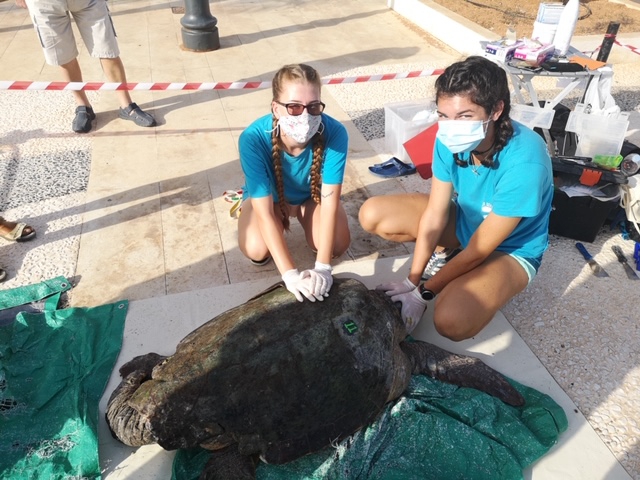 We are very happy with the success of this nest and are glad we were able to free all of the hatchlings that were ready to make their way to the sea. Several further mass hatchings and full inventories have taken our nest count down to 38, meaning the Argostoli Field Station is left with less than half of the total 87 we had recorded by the end of the nesting season.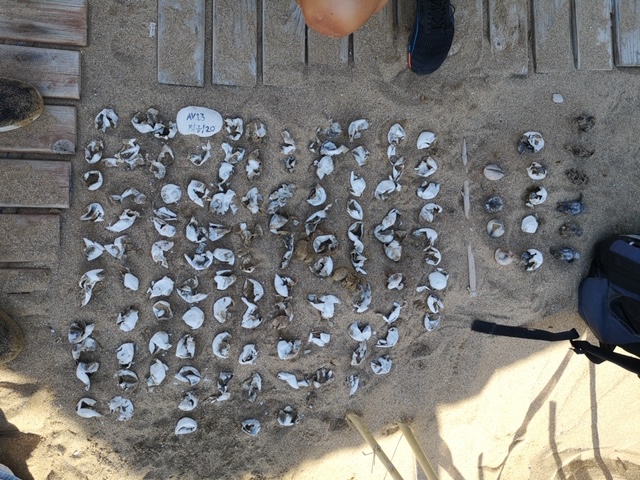 Earlier in the week, teams performing nest inventories on both Avithos and Eglina came across 2 leucistic hatchlings which were very interesting to see. Leucism is caused by a partial loss of pigmentation, resulting in white or patchily coloured skin/ scutes. Leucism is sometimes mistaken for albinism, however, the remaining pigment in the eyes of these hatchlings showed there wasn't a total lack of melanin. Both hatchlings had grown to a late stage of development but didn't survive to make it out of their nests, unfortunately.
At a tagging event in the harbour on Tuesday, we were able to catch and examine 7 loggerhead sea turtles. A couple of greens also made appearances but were too speedy for the team to catch on this occasion. Three of these 7 individuals were new to us so this was a great opportunity to familiarise ourselves with them by naming, tagging, and microchipping them.
We are continuing to apply green numbers on the carapace of each turtle we have out of the water this year, which is useful in helping tourists and new volunteers to identify which turtles they have spotted on any given day at the harbour. We were also able to perform visual health checks on and collect updated measurements of 4 of our already tagged turtles; Joey (green number 10), Kostas (11), Artemis (12), and Pluto (14). Both Joey and Kostas were found to have leeches and leech eggs present so these were removed before release. A hook was spotted piercing Artemis' front right flipper as she was swum to the harbour wall by Josh. Luckily for her, the hook was quite shallow and fairly easily removed by Chanel so, after a full inspection from the team, Artemis was free to go.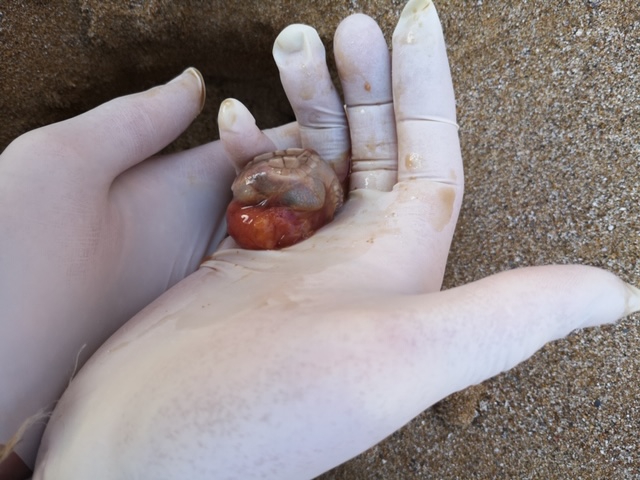 We have another tagging event planned later this week where we hope to check on some more of our known, tagged turtles to ensure they are safe and to gain an understanding of how they have changed (if at all) since the last time they were examined. In addition to tagging, 8th September was extra special for us as we celebrated Chanel's birthday. It was great for the team to be able to spend so much time together doing what we love most and, later, to surprise Chanel with gifts and a delicious cake to round off the day.
Stay tuned for more hatchling and tagging news to follow soon!
---