An exciting week for team Lixouri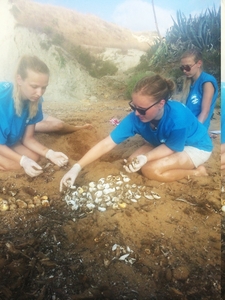 Two nests were found by hatching, one on Megas Lakkos and the other one on Lepeda! The morning survey team discovered about sixteen hatchling tracks coming from a previously unknown nest in the sand. While the team was busy with marking the new nest, eleven hatchlings crawled up to say hello to the volunteers and to make it to the open sea. The time we watched the turtles hatching was a rare sight, so it was an unforgettable experience!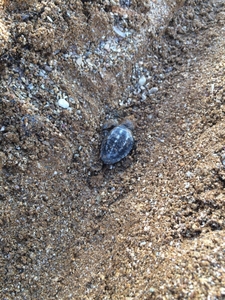 The team Lixouri worked hard on five inventories last week. On the latest inventory on Megas Lakkos we were able to help one weak hatchling to come out of the egg chamber and crawl to the sea via our trench.
Another inventory had to be shifted because the morning survey team found six hatchling tracks on the nest. That is the reason why we usually do not do an inventory and leave the turtles some more time to hatch.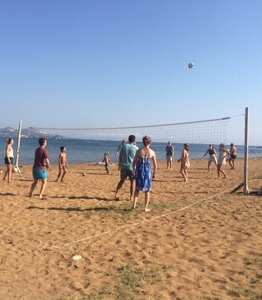 Despite all turtle activity the team Lixouri enjoyed a day trip to Argostoli, a movie night as well as a funny beach volleyball game and a fun quiz night. All the volunteers joined together for a meal out to exchange their stories about what happened throughout the week.
Written by Natalie and Natascha Rothhausen