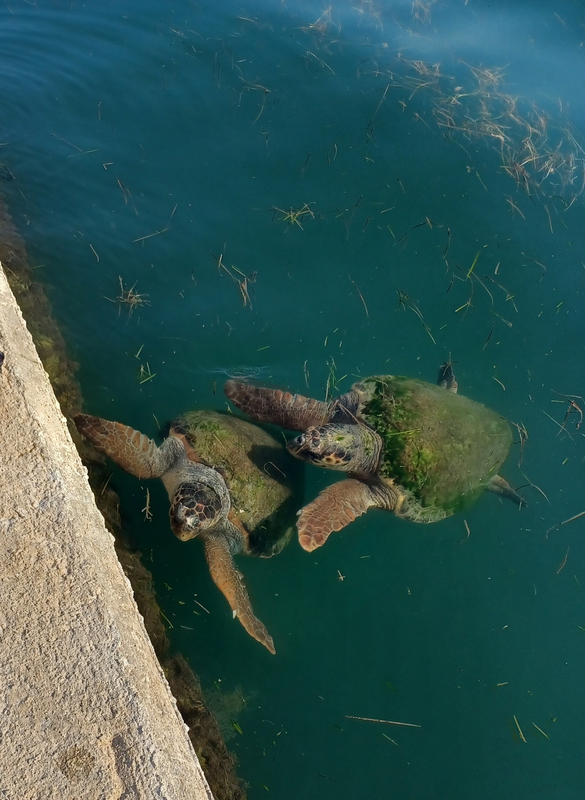 Argostoli Field Station
We are thrilled to announce that hatching season is now in full swing over here in Argostoli, with mass hatching events occurring 4 nights in a row this week on several of our beaches including Megali Ammos, Avithos, and Megali Petra. Our amazing volunteers have been conducting hatchling rescue shifts every night to ensure all hatchlings make their way to sea safely without being obstructed by the light pollution in surrounding areas which may otherwise lead them towards beach bars or nearby streetlamps. Another purpose of hatchling rescue shifts is to reduce the risk of predation, predominantly from pine martens but also cats, rats, and/or birds in some instances. The presence of our teams moving around regularly, closely monitoring hatchlings, and being vigilant with nest protection is usually enough to deter predators from approaching our nests and hatchlings too closely.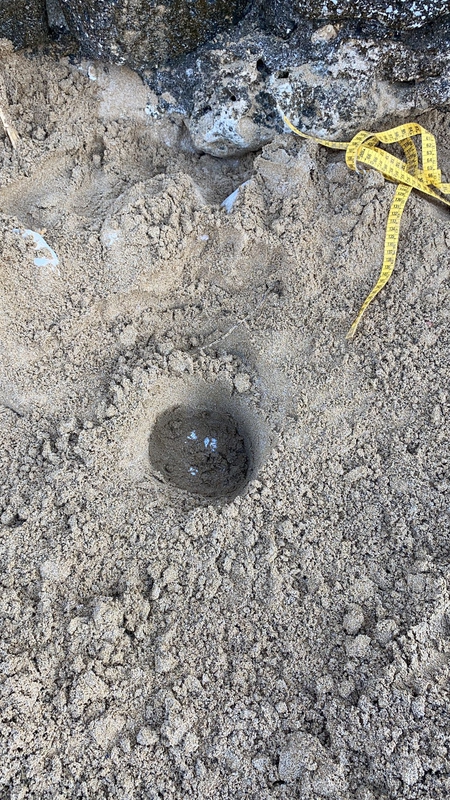 It is evident that nesting season is coming to an end here, with our most recent adult female emergence, resulting in our latest nest, being found on Wednesday 18th August. This brings our total nest count in Argostoli up to an incredible 118, meaning we are only 3 nests away from beating our highest record of 120 nests recorded back in 2019! This most recent emergence was discovered on the border of Paliolinos and Avithos beach and required an emergency relocation due to the eggs being completely inundated from water within the chamber. With the aid of our fast-thinking core team, all 63 eggs were safely relocated to Megali Ammos that same morning, where they were placed further away from the sea and at a higher elevation on the beach, allowing them their best chance at optimal incubation. Members of our team are currently carrying out top-egg checks and inventories regularly with the help of our dedicated volunteers and have so far discovered 20 nests to have been fully hatched, bringing down our active nest count to 98.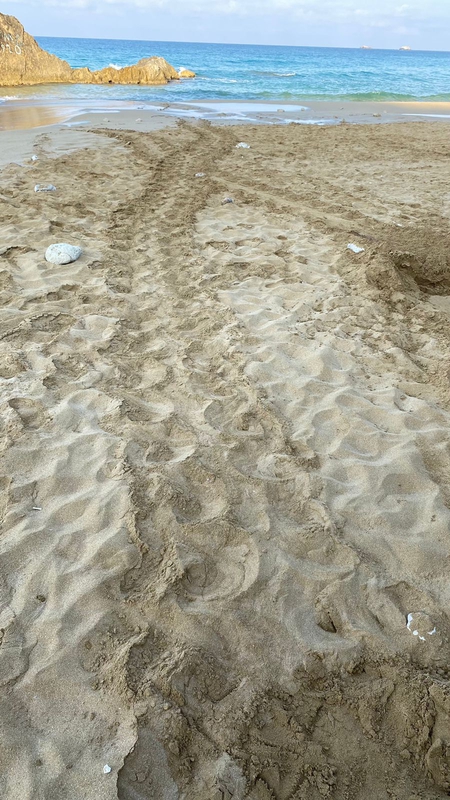 Paliostafida beach in Lassi welcomed its first hatchlings of the season this weekend and did so with an impressive 15 hatchlings on Saturday night and a further 45 on Sunday! For one of our quieter beaches in terms of turtle activity, this was a welcomed surprise for our hatchling rescue team spending the night there. Harbour shifts are continuing each morning and evening, with some familiar faces such as Barb, Artemis, Kostas, and Danielle being sighted daily along with Melia and Joey who are also observed regularly. Recent harbour shifts have allowed us to help several turtles, including Barb and Leonidas, who had become entangled in fishing nets and lines to varying severities. Luckily for them, our vigilant volunteers are always on the lookout for turtles in need and are quick to act when they see something out of the ordinary regarding their health or behaviours. We are still on the lookout for 2 turtles spotted very briefly on different days at the harbour, who both appeared to be struggling with entanglement in fishing gear but unfortunately have not been seen again and may still need our help.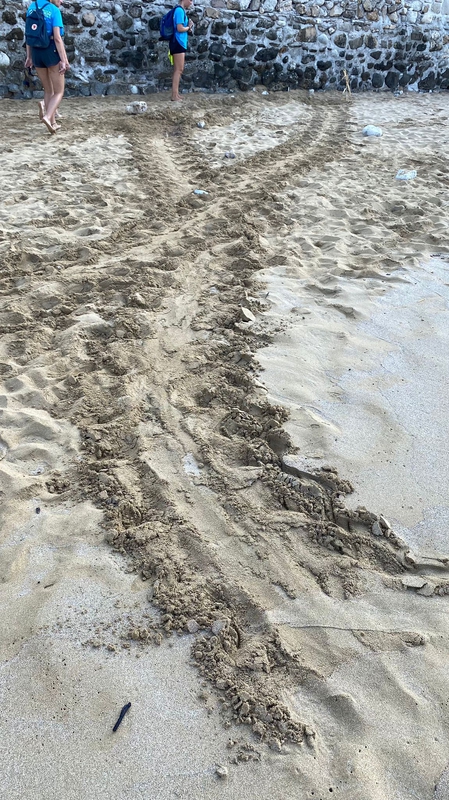 As well as keeping occupied with morning surveys, harbour patrols, and other shifts, our lovely volunteers have also partaken in evening activities such as henna night, quiz, movie night, and a newly introduced game of assassin!
On another note, we would like to say a huge thank you to the families that have travelled from afar to join us recently on some morning surveys, inventories, and harbour patrols. It has been an absolute pleasure to bring you along with us and give you an insight into some of the work that takes place in the project; we hope you have enjoyed the experience as much as we have and hope to see you again in the future!
With multiple nests in the process of hatching and many approaching the end of their incubation time, we are expecting many more hatchlings and busy inventories to come in the foreseeable future. As everything continues to pick up here in Argostoli, we look forward to keeping you all updated over the next few weeks.
---