Late June Nesting 2022 News
.
Argostoli Field Station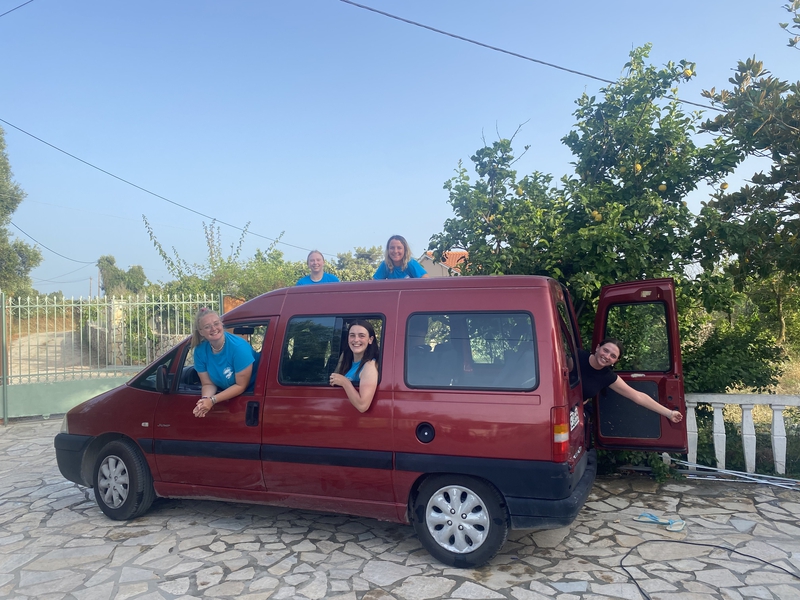 Nesting season is now in full swing with our nest numbers rising weekly. There are now 32 nests across all Argostoli survey areas. One beach with particularly interesting activity this year is Ai Chelis. For the whole of the 2021 nesting season, this beach only saw three nests whereas this year we have already found seven. This could potentially be due to the change in the formation of a neighbouring beach called Avithos. We are continuing to relocate nests in unideal locations and have had eight relocations in the past two weeks. During one specific relocation, there were 128 eggs in the nest, which is well above our average clutch size of 90 eggs.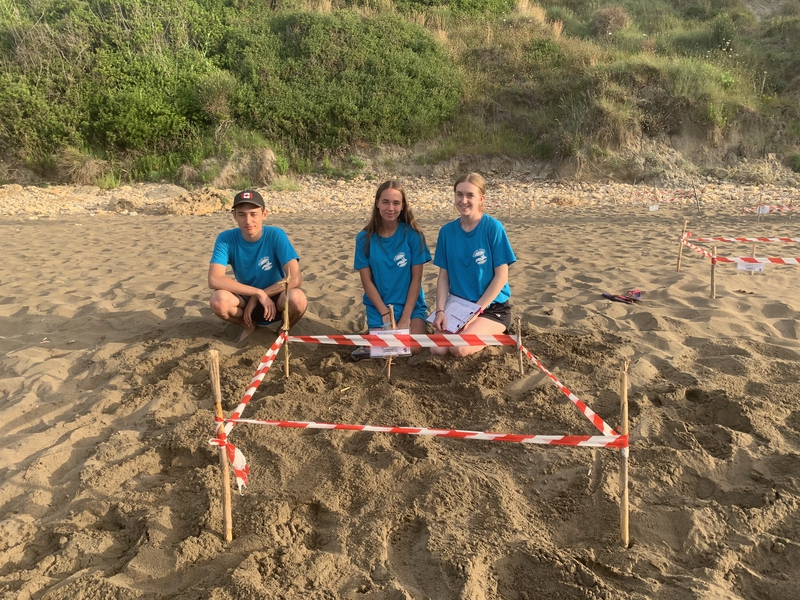 As well as monitoring our beaches, we continue to survey the local harbour. A great aid in achieving this is the use of our drones. These often help us see further distances and locate injured turtles. Despite our best efforts in reducing injuries to our sea turtles, we are still finding issues such as fishing net entanglement and hook ingestion. In the harbour, we are not only looking for injuries but also observing turtle-turtle interactions. Interestingly, last week we observed mating interactions between two turtles. This is of particular interest as the mating season typically ends in May.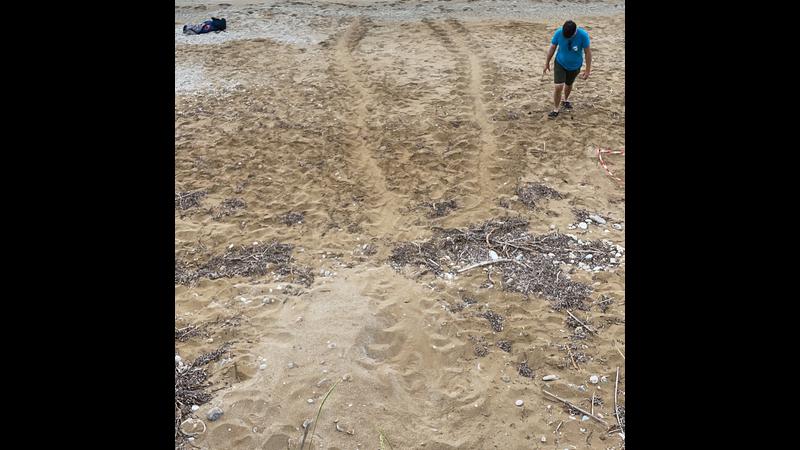 This past week we have welcomed another new group of volunteers. Their first week has been filled with lots of fun activities, such as a quiz, scavenger hunt and volleyball matches. We have been especially impressed with the volunteer's efforts during beach clean shifts. They have shown exceptional care for the condition of our beaches and therefore providing a safer environment for our emerging turtles. Our team has been putting a lot of effort into all aspects of the job, including keeping the vans clean and running smoothly for a successful nesting season. We are enthusiastic about seeing how the next few weeks of this season unfolds and to keep you updated.
Written by Anna Judson
Lixouri Field Station
Nesting season is in full swing here in Lixouri, meaning our night surveys are back in business and busier than ever. These surveys are a perfect opportunity for collecting valuable data, such as: emergences, nests, and, of course, tagging our nesting females. Over the past few weeks, our team tagged 7 new turtles: Plouf, Strawberry, Solene, Cesca, Molly, Virginia, and Simmy. Our morning survey team discovered 9 new nests at all three of our survey areas (Vatsa, Megas Lakkos, and Lepeda). These nests include Solene's nest of 105 eggs, that required an emergency relocation due to the short distance between the nest and the sea, which meant the nest was at high risk of becoming inundated with water if it stayed in its original location. Thankfully our fast-thinking core team was able to carry out this relocation quickly and efficiently to maximize the viability of incubation.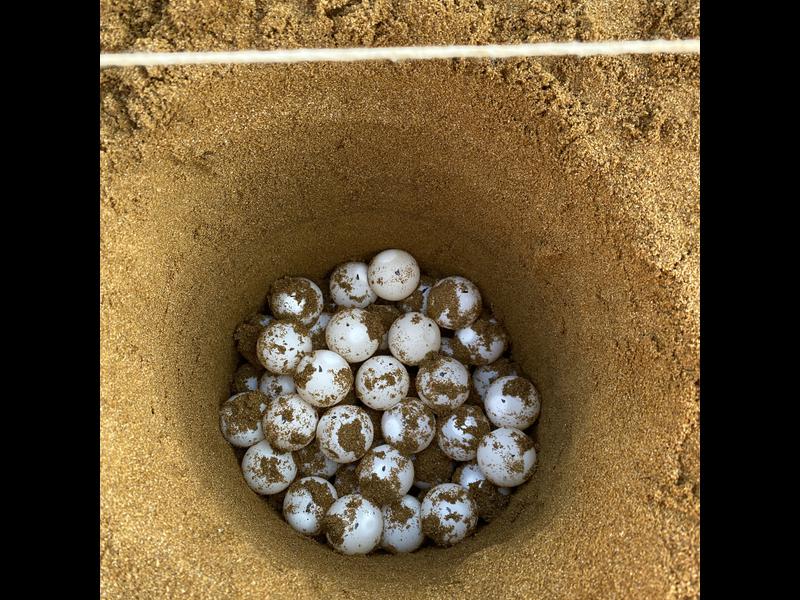 Alongside fieldwork commitments, volunteers have enjoyed participating in evening activities of henna, volleyball, and quiz night.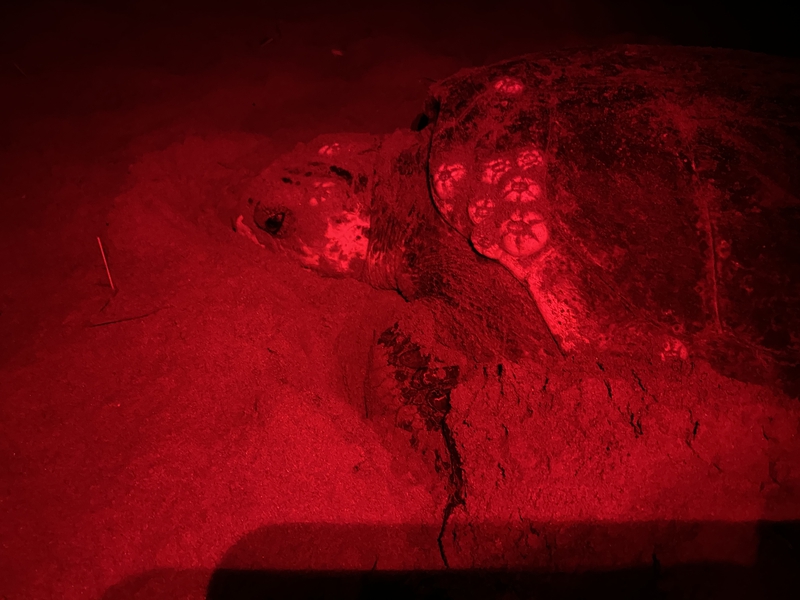 As these last two weeks draw to a close, we would like to thank our first volunteer group of the season for their hard work. Over the next few weeks, we approach the lower end of incubation period for our first nest on Megas Lakkos on the 1st of June. We look forward to welcoming a new group of volunteers and keeping you updated on nesting females and hatchlings!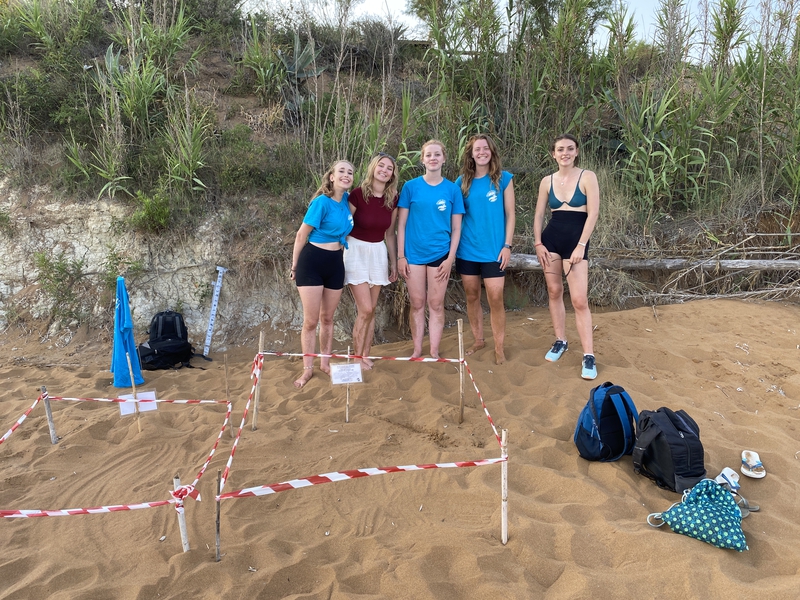 Written by Mia Holman and Amelie Picchiottino
Skala Field Station
The second week has come to an end. During the off days, the volunteers had the opportunity to go on a boat cruise around Kefalonia Island. They visited Fiskardo, Melissani lake, Poros and Ithaka. Others took advantage of having two days off in a row to go to the island of Zakynthos and do a road trip. They visited the Shipwreck beach, Blue Caves, Keri beach, Laganas, Agios Nikolaos, and Zakynthos City. Very good times for the whole team!!!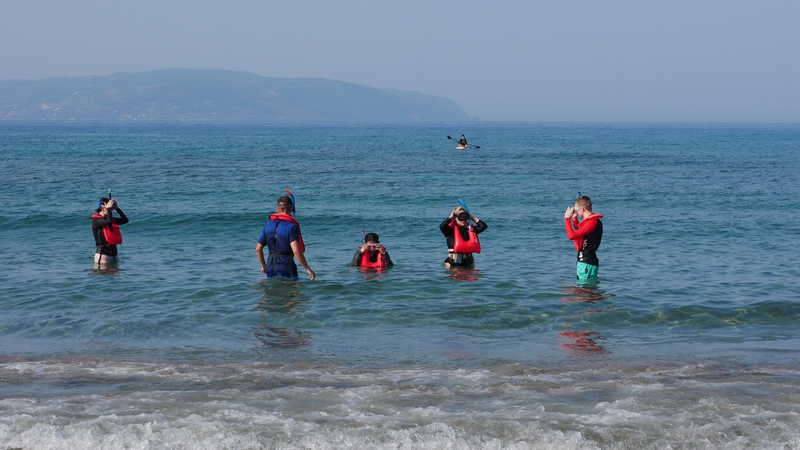 Concerning surveys, we have, thanks to the first group, collected enough data to:
- start mapping the seagrass with the QGIS software
- identify new plants such as Echinophora Spinosa, Distichlis Spicata, or Chundrilla Juncea following our dune surveys
- start mapping the dunes following our drone surveys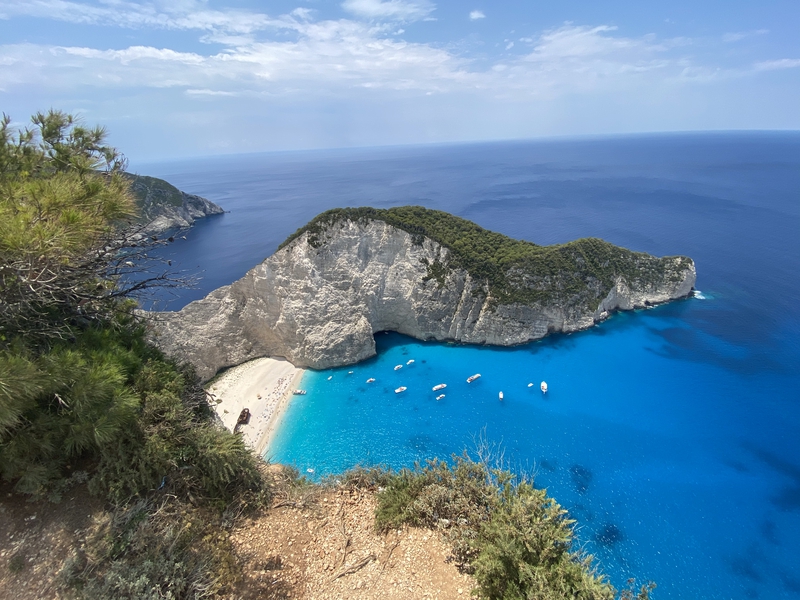 So, on Thursday we said goodbye to our first (amazing) volunteers and welcomed the new group. The studies have already started with the new volunteers who passed the swimming test and all other training with flying colors. Can't wait to see how the project develops!
---