Late May 2021 Nesting News
.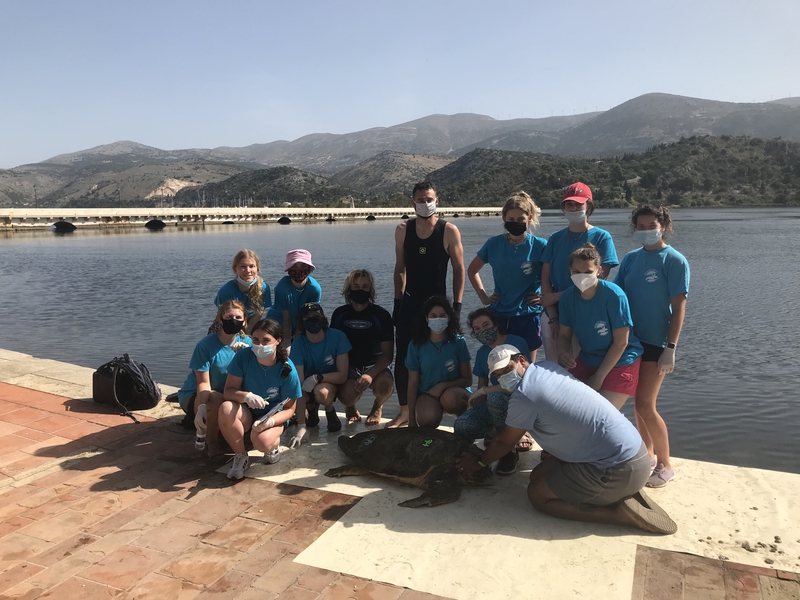 In the last two weeks in Argostoli we have welcomed our first group of volunteers and so morning survey, harbour, and beach profile shifts are now well underway. We've had a number of tagging events recently, with the team tagging and checking over 50 turtles in the last two weeks alone! This included our 100th turtle of the year, aptly named Centurion, and a very large male named Falco with a curved carapace length of 92cm. We did, unfortunately, find a dead turtle in the harbour during our tagging event on Wednesday. There were no clear signs of entanglement or death and a subsequent necropsy found no evidence of drowning but there was an interesting find of several worms within the stomach which were sent off for further analysis.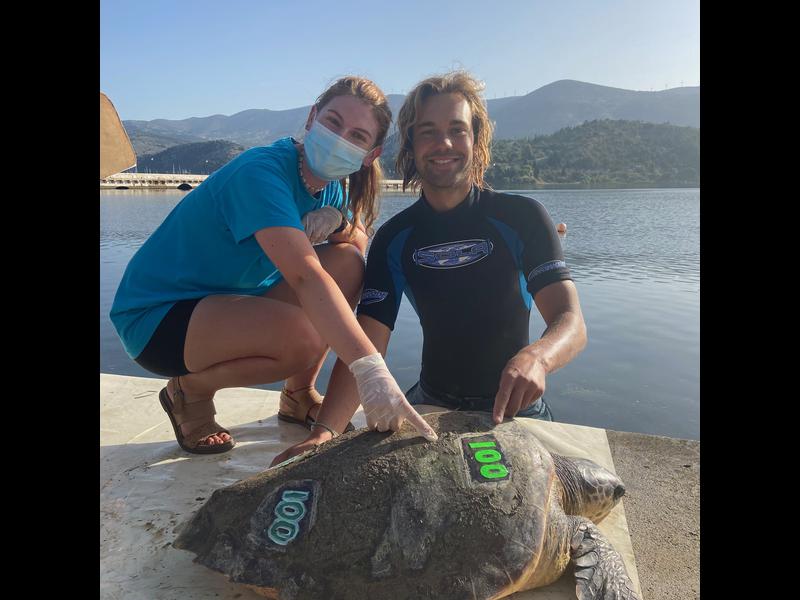 On Wednesday night, after a call from a helpful beach bar owner about a turtle on Avithos the team went down to investigate were lucky enough to witness the nesting process of a large female turtle and tag her in addition to another smaller turtle further down the beach. Including the new nest, the morning survey team found a total of 12 tracks across Avithos and Megali Petra the following morning so with this recent increase in activity we're expecting to start seeing more nesting attempts in the coming weeks. We've also now done our second nest relocation of the season, as the new nest on Avithos was too close to the sea, leaving it at risk of inundation.
A group of volunteers went out on a snorkelling survey this week and were able to spot two individual turtles, one of which had been previously recorded by photo ID. Speaking of photo ID, so far this season, over 200 individual turtles have now been recorded.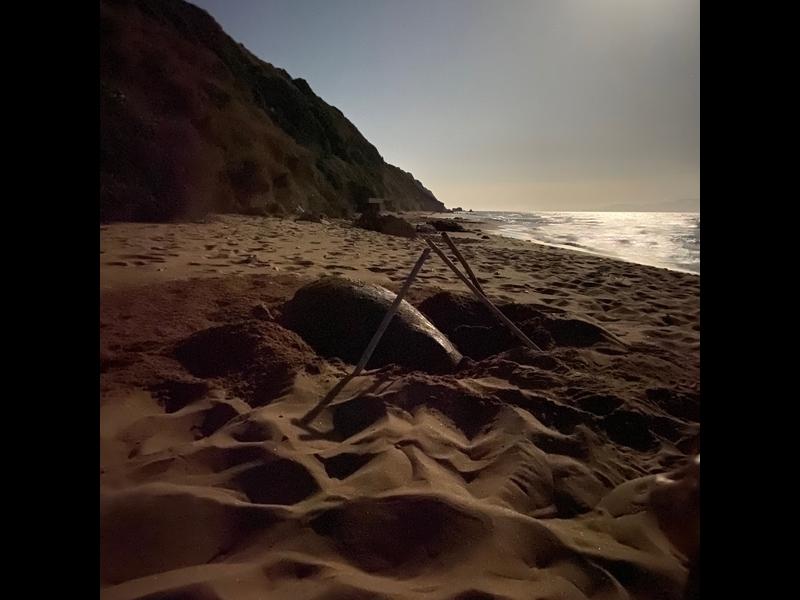 In other news, the team went out to Lixouri earlier this week and found one nest in addition to four other sets of tracks on Megas Lakkos. The Lixouri team, along with their first group of volunteers, have now moved over to the field station there as of the end of this week so we're really excited to hear about all of their tracks and turtle activity. We'll be sure to keep you up to date with news from the project in the coming weeks!
---