Late September Hatching 2021 News
.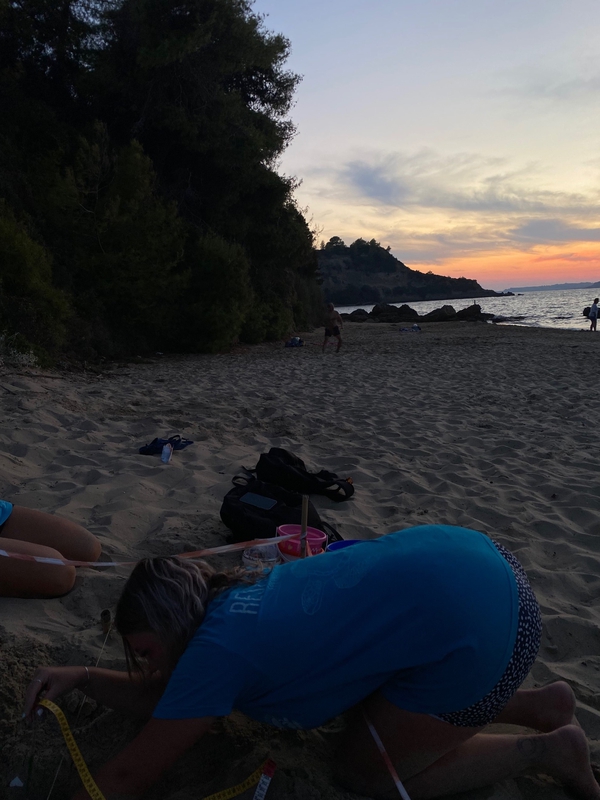 Argostoli Field Station
As hatching season continues, we are quickly seeing our number of nests drop here at our Argostoli Field Station and we have now seen all of our nests on Avithos and Paliostafida hatch! Volunteer Bethany assisted in completing inventories on these beaches and we were met with a beautiful sunset over Paliostafida to help us wave goodbye to these final nests!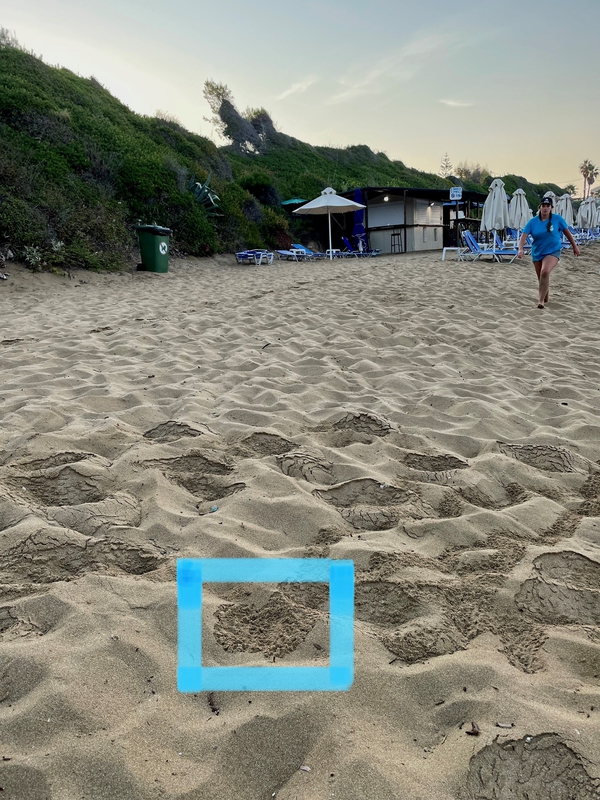 Despite the nests from our Avithos and Paliostafida beaches having hatched, we are still seeing plenty of hatchlings on our other beaches! We have had plenty of 'mass hatchings' during our hatchling rescue shifts, with up to 74 hatchlings emerging from nests all at once. We are also delighted to announce that we have helped another 557 hatchlings to sea over the past fortnight through our hatchling rescue shifts alone! We also found our first FBH here at our Argostoli Station! If you read our last update, you will know that an 'FBH' is a 'Found By Hatching' nest, where the nest was not found earlier in the season and was instead found through the tracks left by an emergence of hatchlings. This was a great spot for our volunteers, and we were able to find the nest amongst some footprints in the sand (as highlighted in the picture) by following the hatchling tracks back to an epicentre!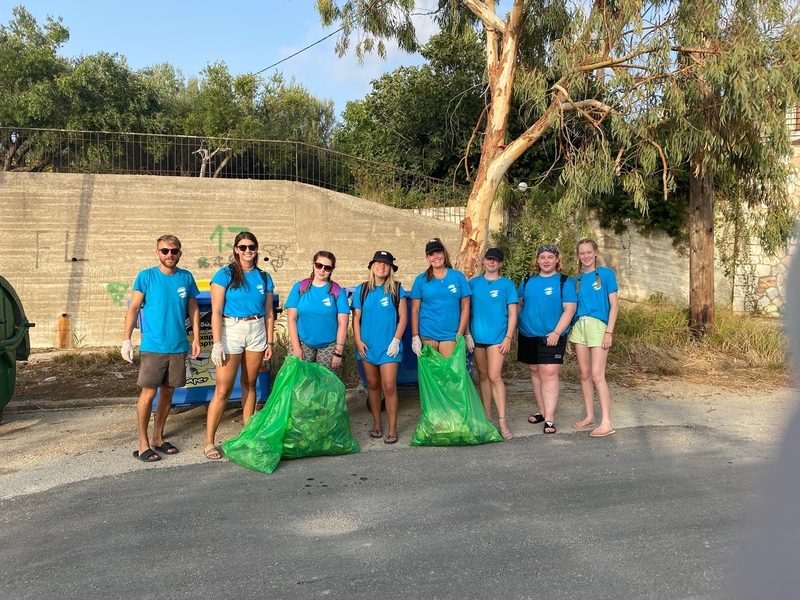 Saturday 18th of September was World Cleanup Day, and a group of our volunteers dedicated an hour of their time to clean up the roads alongside the beaches. They managed to fill up three large rubbish bags, and picked up some other large pieces of rubbish along their way too! Thank you to our wonderful volunteers for helping to look after our beaches not only on World Cleanup Day but also on their beach cleaning shifts.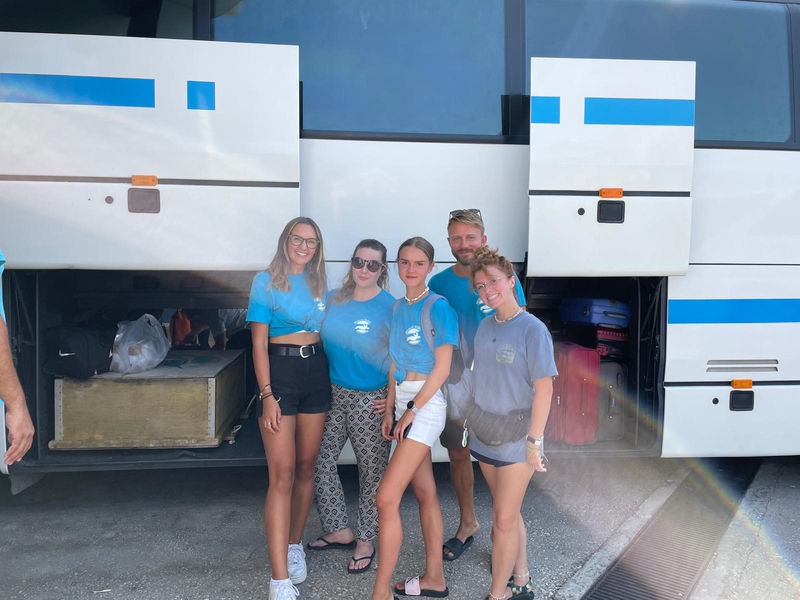 We have some great news on Teddy, who has now made it to Athens' rescue centre to finish his recovery. We waved him goodbye on his bus journey to Athens last week and although we are sad to see him leave, we are so pleased that he is doing well enough to move along in his recovery journey. He has since been diving and resting at the bottom of his tank and will soon be moved to a larger tank to assess his swimming ability before being released back into the ocean.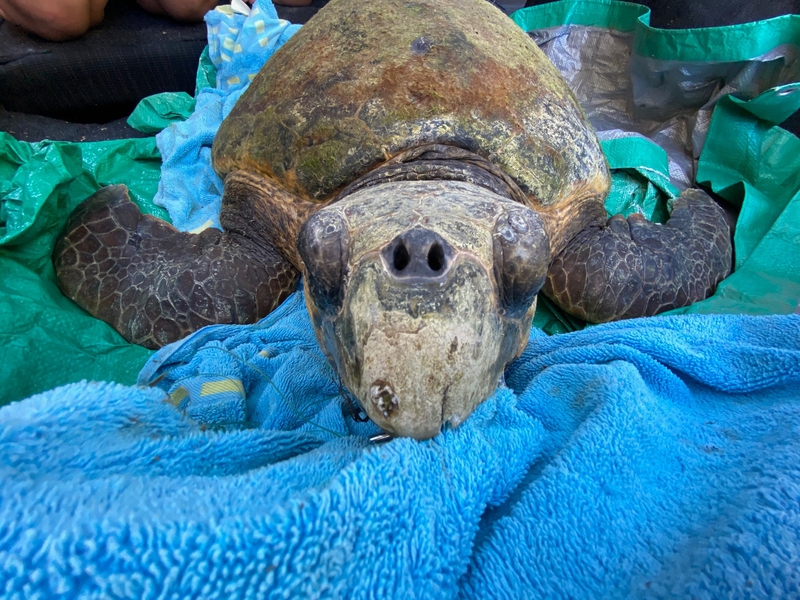 Atticus, one of the rescued turtles who is also now in Athens following his arrival in Argostoli in late August with a severe head injury, is also becoming more active each day. Due to the severity of his head wound, he has a long journey to go but we are hopeful that he can make a full recovery! The third turtle which came through our Argostoli Field Station with a head injury in early September, who Archelon named Rafiki, unfortunately, passed away. We are so grateful to Archelon for all of their hard work and attempts to help her recover. We also had some happier updates on Eriksen, Ithaca and Simba – who came to us throughout June and July. Eriksen was found in the lagoon in mid-June with two hooks attached. One of these hooks was removed upon finding him, however he was sent to the rescue centre to have the second hook surgically removed. 2 months after the removal of his second hook, Eriksen was released back into the sea. Ithaca was brought to us in late July offshore from (you guessed it) Ithaca island! She was found with a line coming out of her cloaca and had ingested a hook and line. She has since had this hook removed at the rescue centre, and has now been released too! Finally, Simba who was sent to Athens on June 21st with a hook and fishing line ingestion was released recently following his treatment and hook removal at the rescue centre. We are thrilled that a number of turtles sent from us to the rescue centre have been released and are optimistic that Teddy and Atticus will be able to join them back in the ocean soon.
---