Meet the intern - Danny Devlin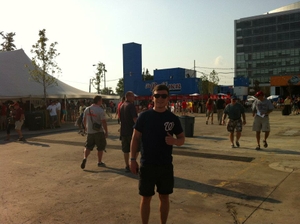 My name is Daniel Devlin and I am from Ireland, I'm currently doing my internship with Wildlife Sense in Kefalonia, Greece. My internship is going to be assessed through a portfolio, containing a scientific report. My report will be based on the bathymetric profiles of four nesting beaches in Kefalonia, specifically comparing and contrasting these beaches with regards to emergences of sea turtles onto the beach. My report will ask whether underwater topography affects the beach choice of a female sea turtle.
My time in Kefalonia with Wildlife Sense has been a unique experience so far, I have gained so much field experience whilst also acquiring new knowledge. The people of Kefalonia have been incredibly welcoming, the island very beautiful, steeped in rich history which I got to experience a few times through different excursions and activities planned by Wildlife Sense. Nikos and Chanel's passion and eagerness in conservation is outstanding. They are a perfect example to us volunteers and interns of the correct way in which to approach issues relating to not only conservation, they have been fantastic mentors. The educational value of being on this placement through field work is second to none, experiences like this are very difficult be replicated in the classroom. All the best.