Mid-August 2019 Nesting and Hatching News
.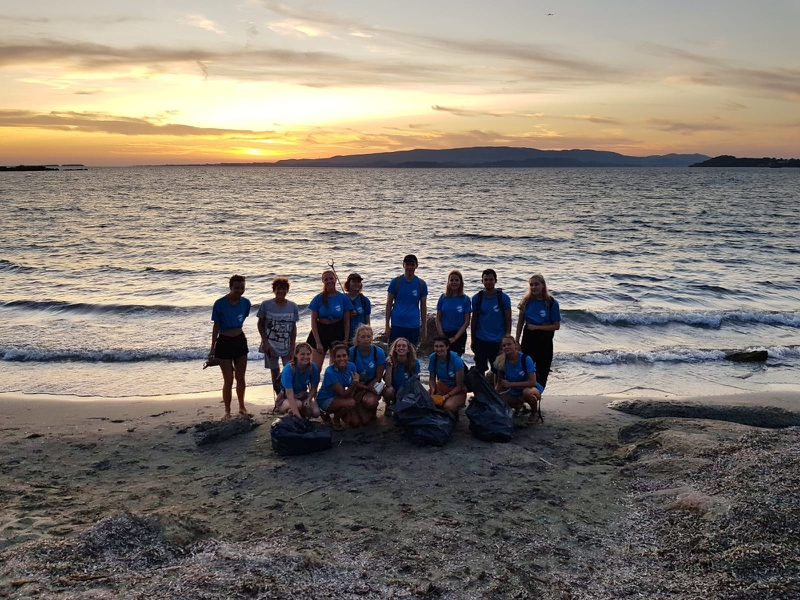 Argostoli Field Station
This week has been yet another hugely busy week for Argostoli. As promised, our hatchlings have started to emerge and by the end of this week, we will have 7 teams on hatchling rescue at our beaches! The volunteers have also had their days off and taken part in many activities including a beach clean of Miniés which unfortunately sourced a lot of rubbish.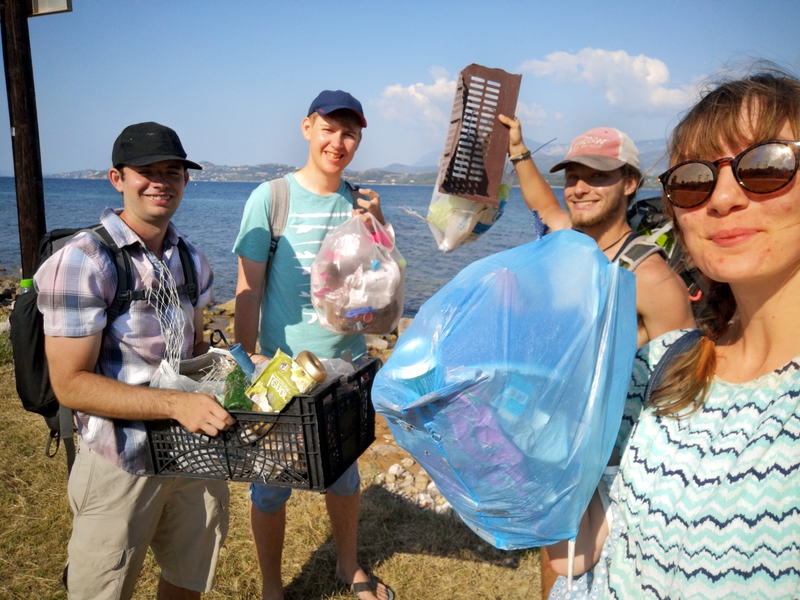 After mass hatching of 25 hatchlings from one of our nests on Minies, our first inventory of the season was carried out. Mass hatchings are increasing in number every year, which may be a result of global warming increasing the incubation temperature of the sand. This can have detrimental effects such as early hatchings, mass hatchings and a disproportionately large number of female hatchlings. We define a mass hatching as anything more than 20 hatchlings, and when they occur it is important for us to check the nests. For this particular nest, it was mostly successful and we are awaiting the remaining eggs to hatch and hatchlings to make it safely out of the nest.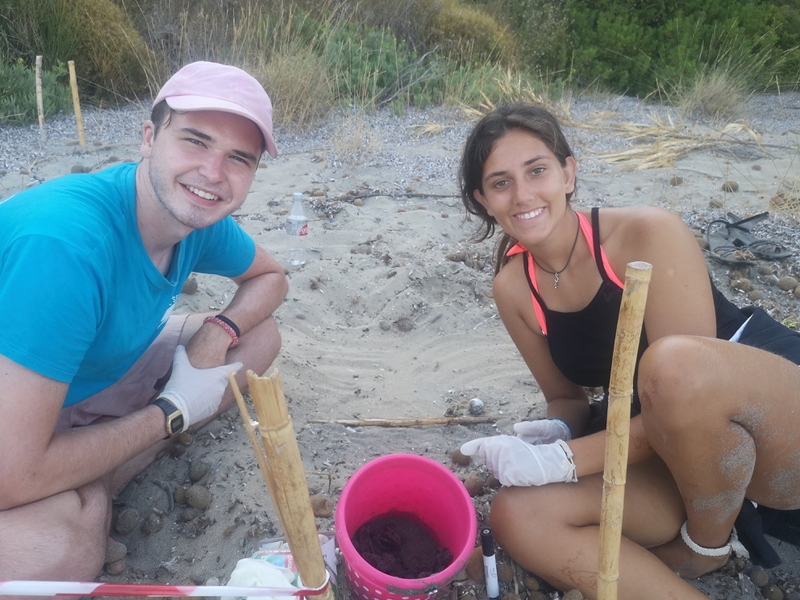 Meanwhile, there have also been hatchings on Megali Ammos and Ammes. Unfortunately, Ammes has seen daytime hatchings more than once this week. This could be due to vibrations resulting from how busy the beach gets at this time of year or a very windy day making the top layer of sand cool and cue the hatchlings to think it is nighttime. Dealing with hatchlings on the beach at this time is difficult and it very important to monitor the hatchings, due to tourists trying to interfere with their journey to the sea, and the importance of keeping them out of the daytime sun and getting them to the sea as quickly as possible.
Despite the beginning of the hatching season, nests have continued to be found – nesting season is not over yet! This has brought our total to 114 nests. We even managed to tag one of these nesting turtles on Megali Ammos in the midst of a hatching event. Relocations have continued to be necessary, with nests being relocated across several different beaches.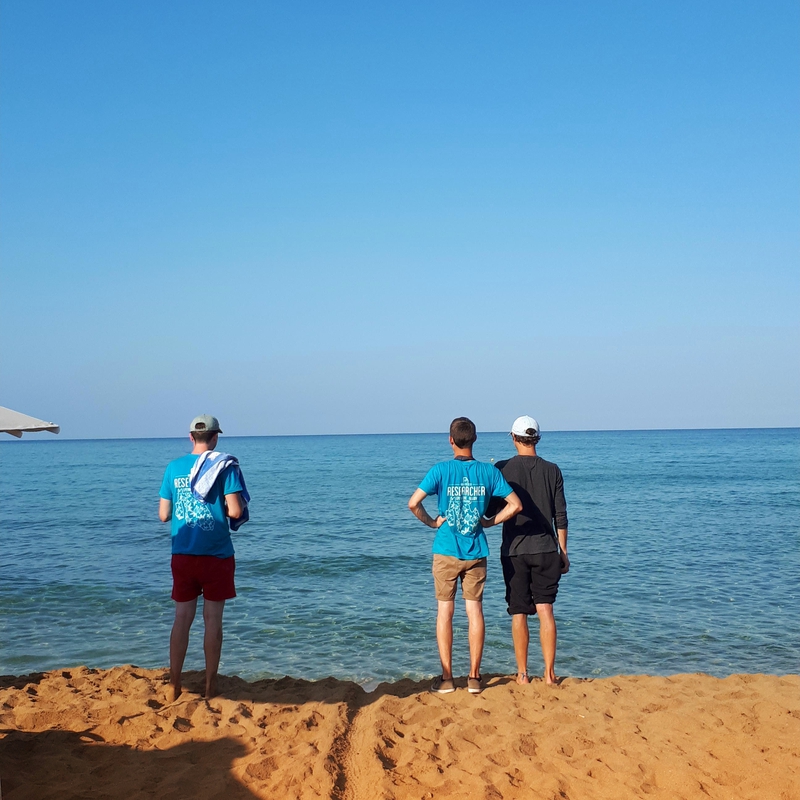 Meanwhile, the team has continued to attend to Argostoli harbour, and a Green turtle was spotted on Wednesday morning - a source of much excitement as these are much less common than Loggerheads in Kefalonia. Unfortunately, the team has also had to attend to a dead turtle washed up by Fanari lighthouse. We were not been able to identify a specific cause of death as of yet.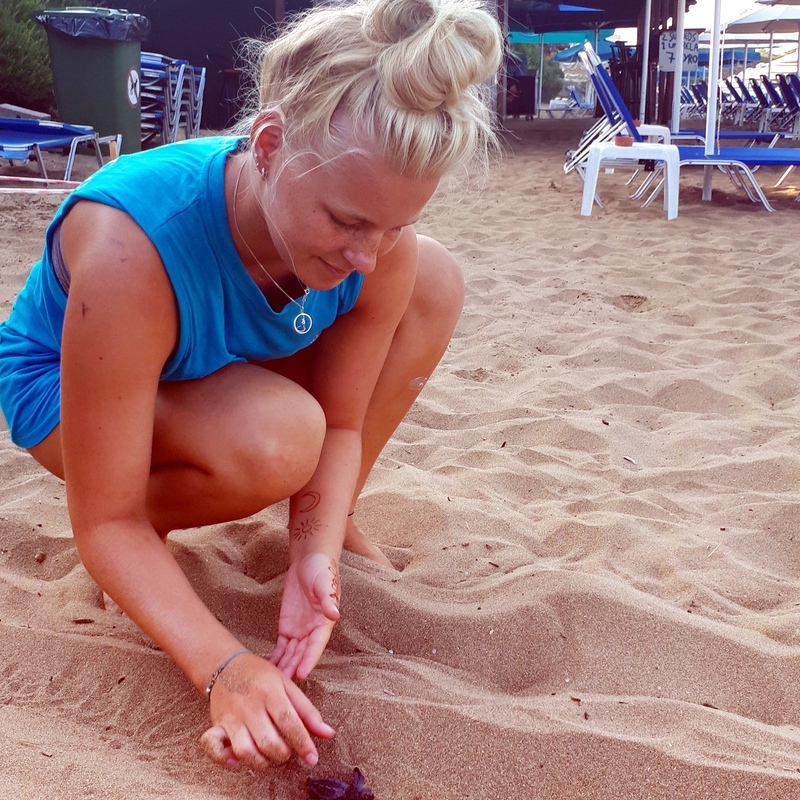 Over the next few weeks, we are expecting to be kept very busy with a continuous stream of hatchlings. Over on Miniés, we have some particularly good news. Due to there only being one beach bar light, we have been placing the hatchlings in front of the nests rather than straight into the trench and testing if they go straight to the sea. Encouragingly, all hatchlings have been heading straight to sea without disorientation, meaning that hatchling rescue shifts are not going to be necessary here from now on.
Written by Sophia Coveney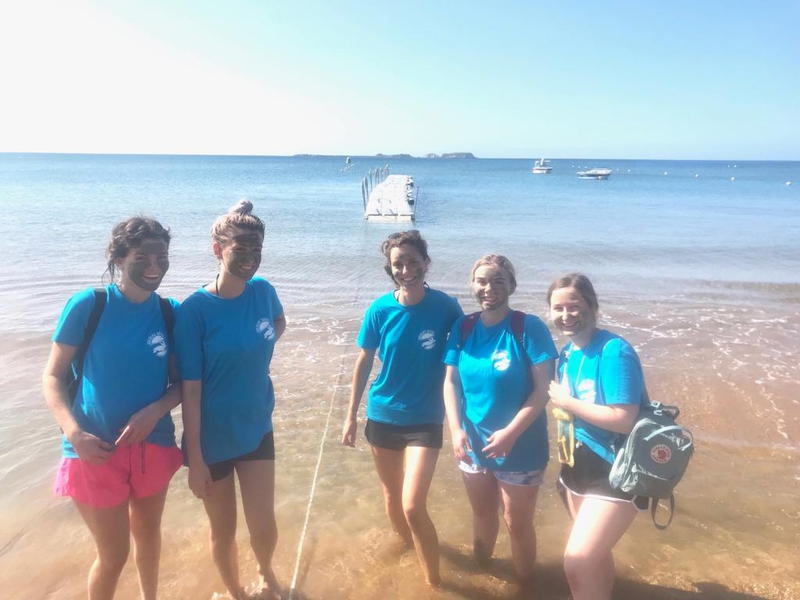 Lixouri Field Station
We've reached the halfway point for our current group of volunteers, and they're staying busy! Another four nests were laid this week, bringing the current total to 84. Our final nest, for now, was found by two wonderful volunteers, Amy and Blanca.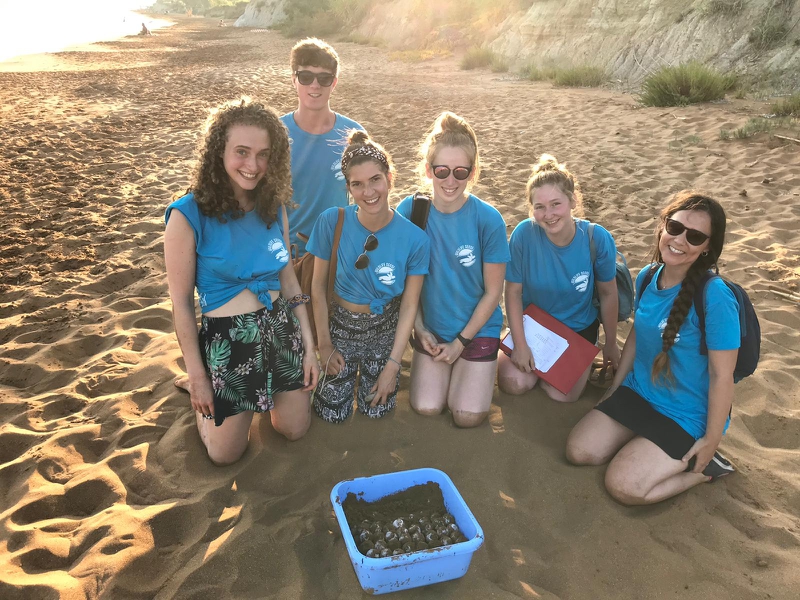 Hatching season is also in full swing! The team has been busy conducting inventories on our first few hatching nests. Kirsty, who first volunteered in Lixouri last year, jumped back into things and led a partial inventory. Nearly everyone has had a chance to see and work with hatchlings. And those who haven't soon will! Several nests are about to hit the 45-day mark, which means they could start hatching any night.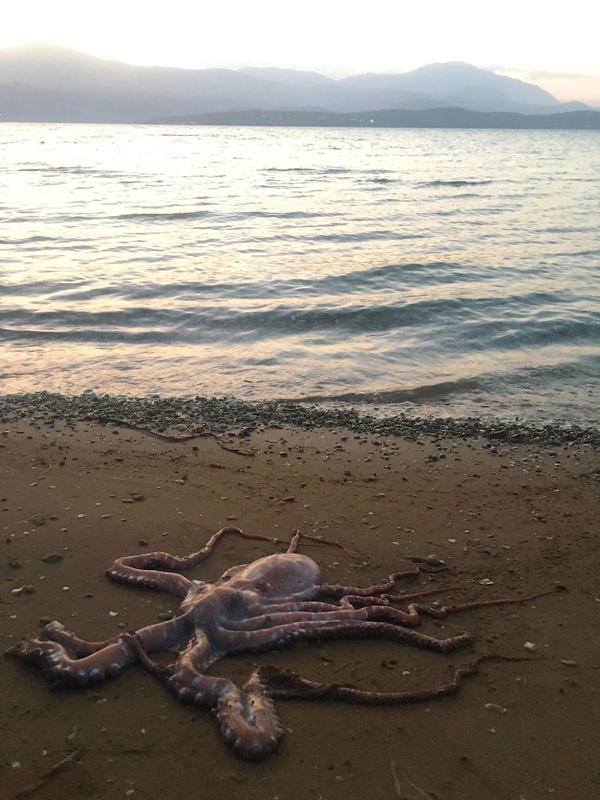 By the end of the week, we'll be conducting hatchling rescue on ten nests spread across four beaches, and a few more nests are expected to start hatching in areas that are safer for hatchlings. Our newest nest to begin hatching is CG2, the second nest on the Cape, one of our favourite beaches!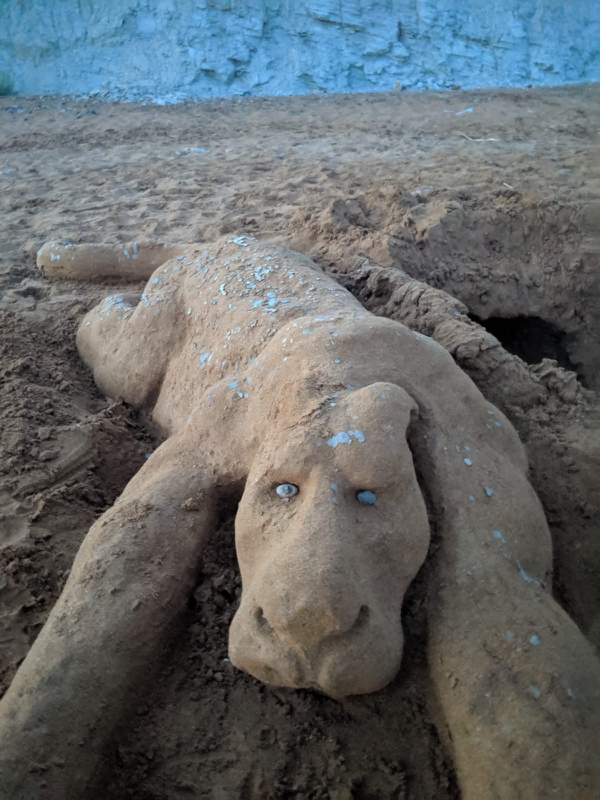 It's not just turtles here at Wildlife Sense – a few volunteers happened across a massive octopus on the beach during a morning survey. Don't worry, it was still alive and they were able to get it back into the sea with a bit of gentle prodding. And, while they aren't exactly wildlife, we have been enjoying the animal sand art on the beaches. An enormous jaguar on Megas Lakkos was particularly impressive.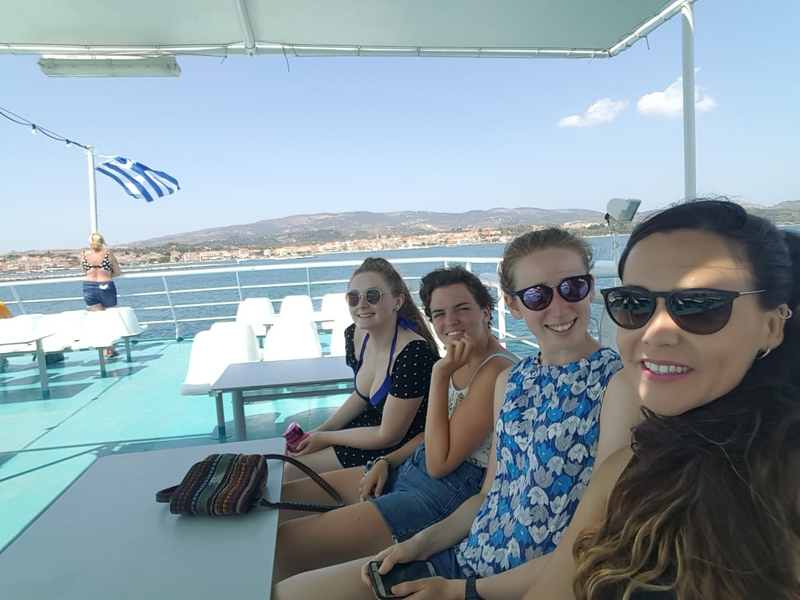 Whenever we get a well-earned break, we make the most of it. Some of the fun activities this week included a snorkeling trip to Lassi, visiting the watersports centre at Xi, and exploring Argostoli. Of course, we can't forget the very memorable quiz night that Owen put together! There's also been more than one late-night trip to Yolo for souvlaki. That's the Lixouri way of life: work hard, play hard, eat hard
Written by Nick Miller
---