Mid-September 2019 Hatching News
.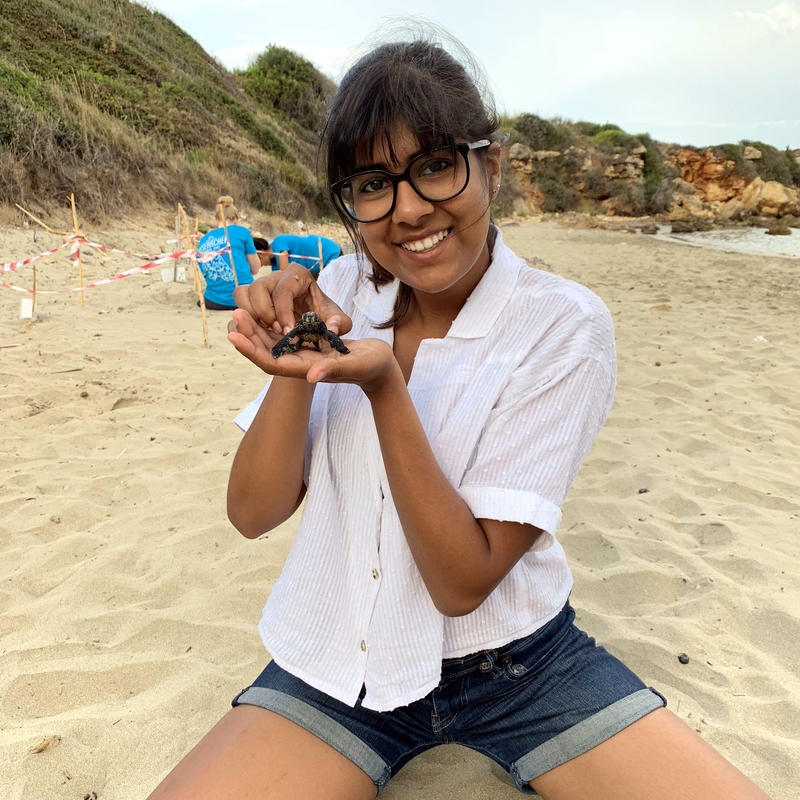 As we embark on our final two volunteer weeks in Lixouri, our nest count continues to dwindle. We only have ten left that haven't hatched, and we have another fifteen that are in the process of hatching. We expect those last few to begin hatching in the coming week. Our last group of volunteers will definitely be kept busy!
Our big news for the week is all about hatchling rescue. We only conduct hatchling rescue on nests that are affected by light pollution. While Megas Lakkos still has a good number of nests left, we inventoried the final nest that was in the affected area. That means we no longer need to sleep out on that beach. It's an odd feeling - we've been doing it every night for the last six weeks! On top of that, it's just a matter of time before our final nests on Lepeda on Vatsa North have finished hatching. The end of hatchling rescue is certainly in sight.
So far this season, we've only brought back a small number of hatchlings for rehab at our field station. This is generally our last resort when we see that they're struggling, so this is great news! That being said, one of the highlights of the last week was a hatchling who did need to return with us for a day. In the evening, a small group drove out to Megas Lakkos to release it. Thankfully, the hatchling swam like a champion and went out to sea just as night fell.
We have a special shout out this week to Rosie, our six-week volunteer who just left us. Being able to rely on her expertise was a big help to all of us! Of course, we also loved having her around for the laughs and the trips to get delicious food in the square. Thanks for everything, Rosie! We also had to see off quite a few two and four-week volunteers. As always, it was a bit sad, but hopefully, we will see them all back next year! We were able to go for a final meal out together at Zefki, a charming Lixouri restaurant. Good food always makes parting a little bit easier.
Argostoli Field Station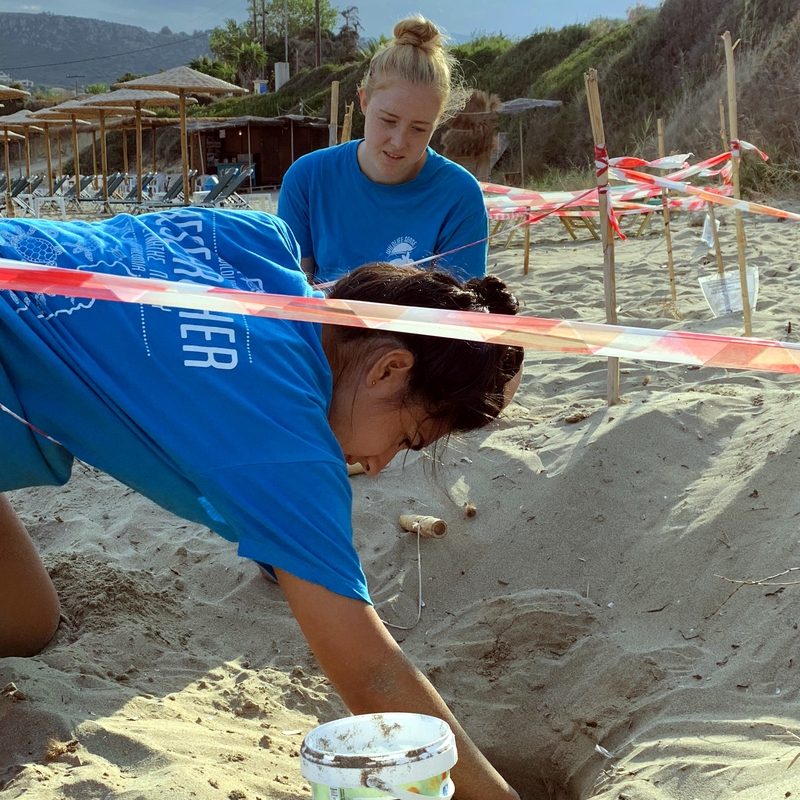 Another week, another changeover! This week we have said a sad goodbye to our two-weekers and all of our four-weekers. We said bye with a sunset swim on Miniés on Saturday night, which nearly everyone managed to make it down despite their shifts, and so it was a great final activity after an exciting and rewarding two weeks
The number of nests finished is increasing by the day, and we are well over halfway through. As well as partial inventories and 7-day inventories rolling in by the shedload, some 70-day inventories are now coming into play when nests are more often completely hatched. Success rates have varied greatly, but all the same 1000s of hatchlings have made it from the beaches of Kefalonia and begun their hard journey in its waters.
Tuesday night and Wednesday morning were particularly chaotic on Megali Ammos with 141 hatchlings emerging overnight, and 58 more coming out from partial inventories the following morning. One nest was that started hatching that night was even fully inventoried that morning! Meanwhile, a mass hatching had also occurred overnight at Eglina.
This week has also seen the beginning of Kefalonia's stormy weather, with a rainy middle of the day last Wednesday. However, it did not stop our volunteers from enjoying the day, as it cleared up in time for some volleyball practice with some excellent shots displayed, and inventories and hatchling rescue still carried on in the evening!
Around this time, we have to keep watch over the beaches and our nests. Stormy weather means rough waves and rapidly narrowing beaches – a sight which has been noted particularly on Avithos this week. However, so far our nests have remained safe and we can only hope that this continues in the following weeks.
Lourdas Field Station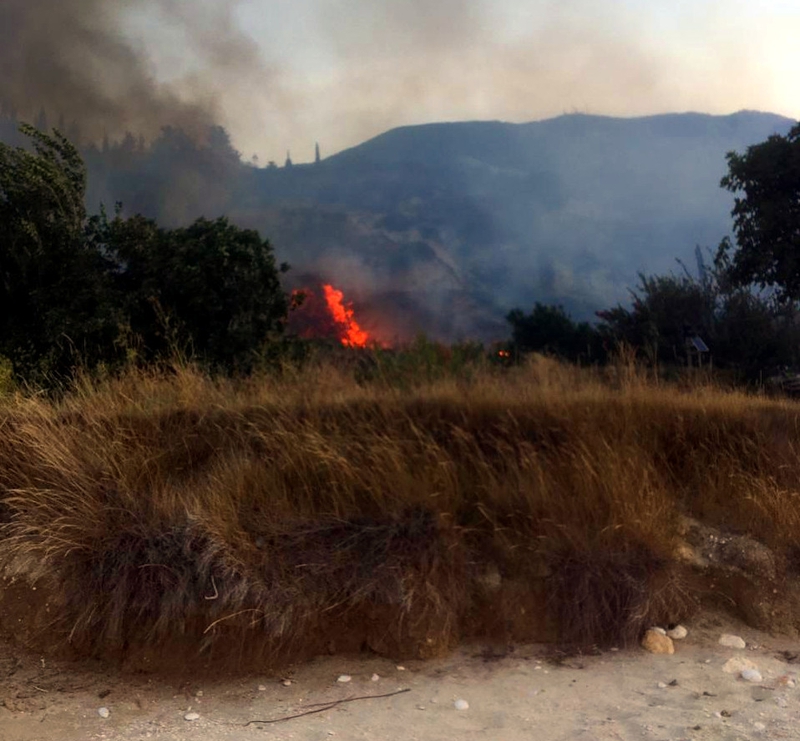 Well, here we go again as our hatching season gets into gear. The team has now carried out over 4 inventories, we have had a good percentage of hatchlings to sea there was even an exceptional partial inventory which resulted in 39 hatchlings being freed to charge to sea. The next two weeks will see a busy period with our leader Lorna juggling the dates for up coming inventories. Saturday 14th September was a very difficult day for those on duty as they were met with a huge fire in the Lourdas areas. The fire came right down to the beach at Kinali, thankfully no people or nests hurt.
---