Mid-September 2020 Hatching News
.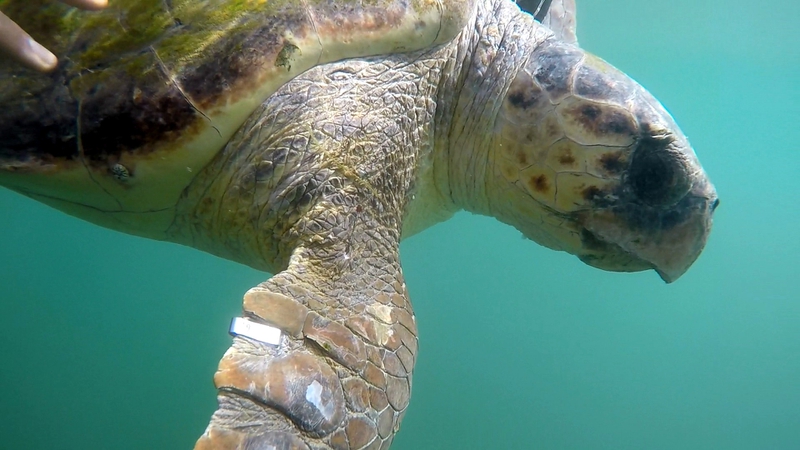 A recent tagging event at the harbour allowed us to take updated measurements and replace tags of some of our best-known turtles including Barb, Phoebe, and Syna. The visual health checks we perform at these events are very important and, in this case, revealed that an ongoing issue we had been monitoring for a while with Syna's cloaca had worsened. We plan to re-catch her very soon to take her to the vet with whom we have been discussing the best form of treatment for this. We were also able to remove a fishing hook from Artemis' flipper that was spotted by our research team. The hook was deeply embedded in the muscle of her front flipper. It was a quick removal and appeared to be a fresh injury with minimal swelling and irritation.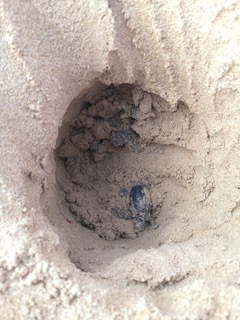 Last week was incredibly busy for us as we prepared for the Medicane that reached its peak on Friday. Teams spent the early hours of Thursday morning through until late that night relocating the remaining nests from various beaches into the hatchery on Megali Ammos. The majority of these nests were already in water once we reached them and were also being washed over by high waves, so it was vital to act fast to get the eggs to safety as soon as possible. Enduring strong winds, pelting rain, and sand blowing in every direction, the team was able to move 29 nests throughout the day to the safest part of the beach to avoid any further inundation. Since then, we have been lucky enough to see hundreds of hatchlings make it to the sea which gives us hope for the survival of the remaining 19 clutches still left to hatch. We would like to say a huge thank you to all our wonderful volunteers who battled the storm with us to help protect our beloved nests.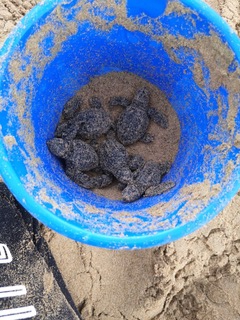 We welcomed team Lixouri over to the accommodation in Argostoli for a few nights this weekend as they were experiencing prolonged power cuts and lack of running water at their house after the storm. Despite the less than ideal circumstances for their visit, we enjoyed being back together and celebrated our hard work on the beaches with a big group BBQ. This was a great end to a hectic week and lifted our spirits once again.
---