Mid-September 2021 Hatching News
.
Lixouri Field Station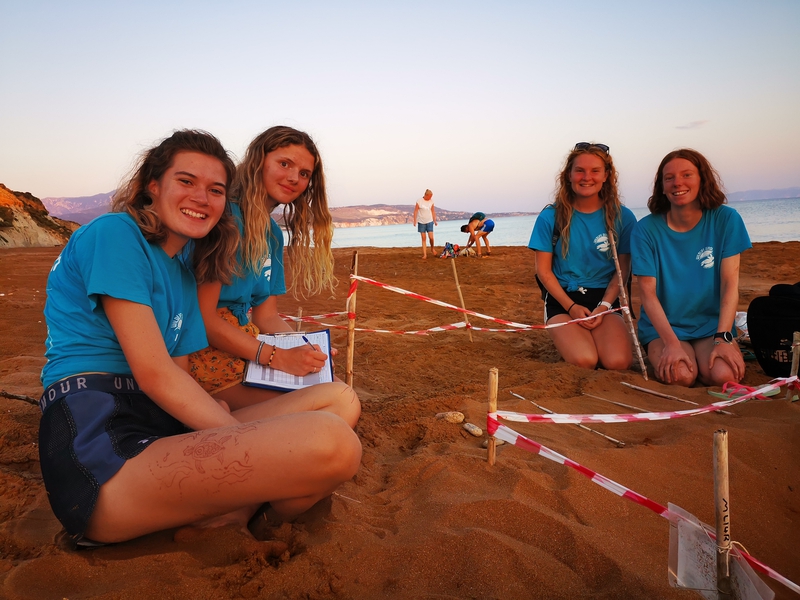 Nesting season in Lixouri slowly came to an end with the last nest on vrachinary, found on the 19. August 2021. As the numbers of turtle tracks from nesting females were slowly decreasing we found more and more hatchling tracks as the nests are reaching their 45th day of incubation. As soon as we notice a nest has reached its 45th day (counted from the day it is laid) we keep a close eye on the nest, expecting them to hatch very soon, so things in Lixouri got pretty busy.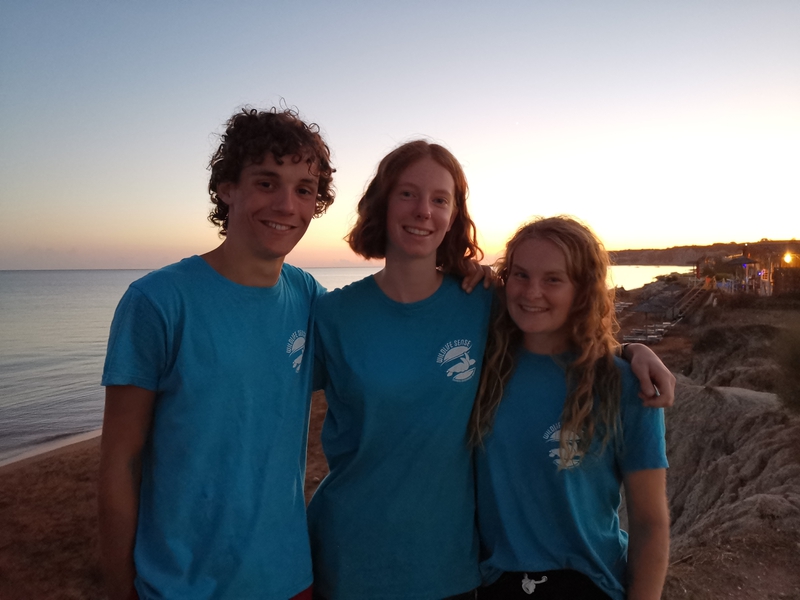 The total number of nests we had in the Lixouri Area this year is 76 nests. The highest number of nests can be found on Megas Lakkos, where we protected a total of 31 nests. To make sure that the nests can be controlled even in the late hatching season, we have moved a total of 10 nests to the Argostoli Area. Therefore, to date, we were taking care of 66 nests on the Lixouri beaches. 3 of them were just found on the day they hatched, which we call FBHs (found by hatching). This might happen, when a turtle track is somehow missed, got scrubbed away before we found them (for example by cars driving on the beach). A nest can also be missed even when the tracks were found and the area was dug to find the eggs. But sometimes our turtle mamas are just a bit unpredictable and hide their eggs very well so even our most experienced team members might miss a nest in that case. When we find a FBH we try to find the eggchamber with the remaining eggs as fast as possible so that nest can get protected and watched.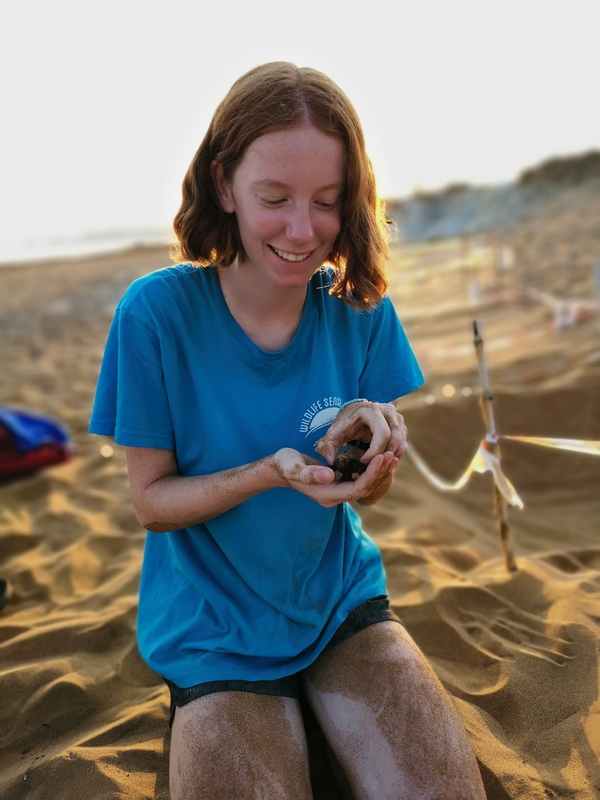 The time between nesting and hatching season might be one of the most busy and interesting times, with the possibility of finding new adult turtle tracks and nests found on morning surveys, but also looking for hatchling tracks as the first nests begin to hatch. This means our volunteers had to be prepared for both events with our beaches changing day to day. We have also been experiencing a heatwave over here in Kefalonia, making beach monitoring all that bit more difficult yet nevertheless paramount to the protection of our nests. We were blessed that we had a very dedicated group, who were ready to learn and work extremely hard throughout their time here.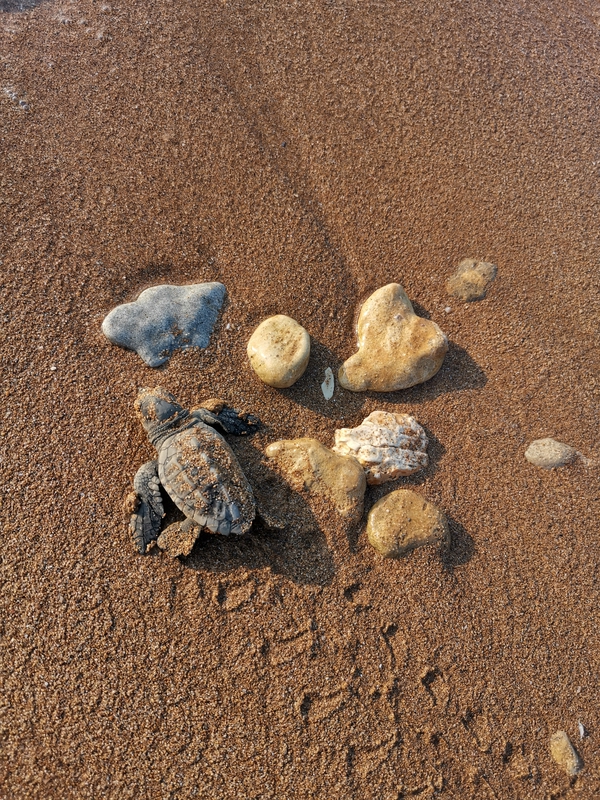 To this day already more than half of our nests are fully hatched. 37 Nests are already gone and another 14 nests are currently hatching, which leaves us with 15 nests that haven't started hatching yet. At the moment the team is busy with inventories on the nests and helping all those hatchlings to sea. Adding up all hatchlings of all nests so far, we had over 3,100 Hatchlings that got into the sea. We hope, a lot of them will be able to survive and come back one day to lay their own nests on our beaches.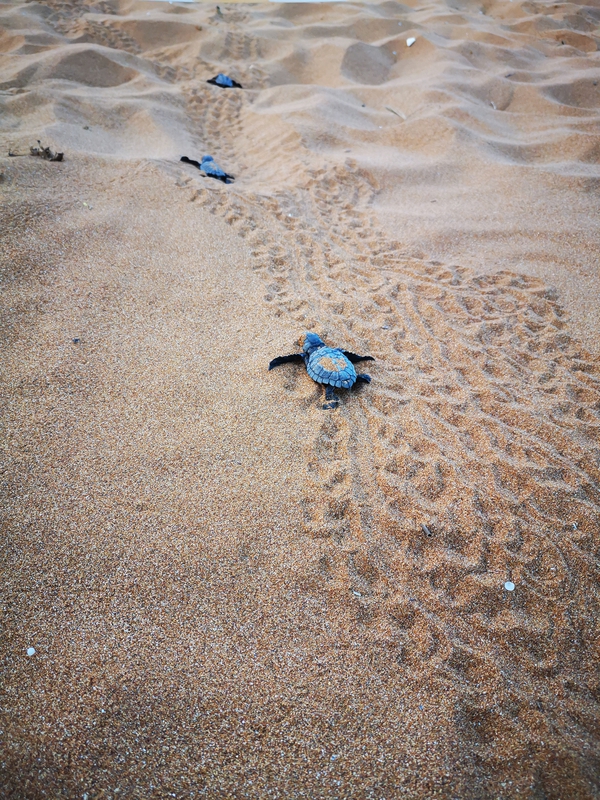 As nesting season seems to be over now our current volunteers can fully focus on hatching season. Luckily we had the time to train some of our more experienced volunteers to help with inventories, which is a huge help for the Lixouri Leader Team and we are very happy to have so many motivated volunteers, that are always ready to give us a hand.
Written by Leah Raatz & Mia Andreyeva
Argostoli Field Station
It has been a very busy hatching season here in Argostoli, and we are excited to announce that a total of 2041 hatchlings have been helped to sea during our hatchling rescue shifts alone! We are also down to our last 35 nests now, with all of our nests on Megali Petra fully hatched and inventoried. We will, however, continue surveying this beach in case of any 'Found By Hatchling' (also known as 'FBH') occurrences. This is when a nest may not have been found earlier in the season, and we instead are able to locate a nest through the emergence of hatchlings rather than the emergence of the female nesting turtle. Once found, we can protect the nest for the remainder of its hatching period, so our volunteers are keeping a keen eye out for these nests!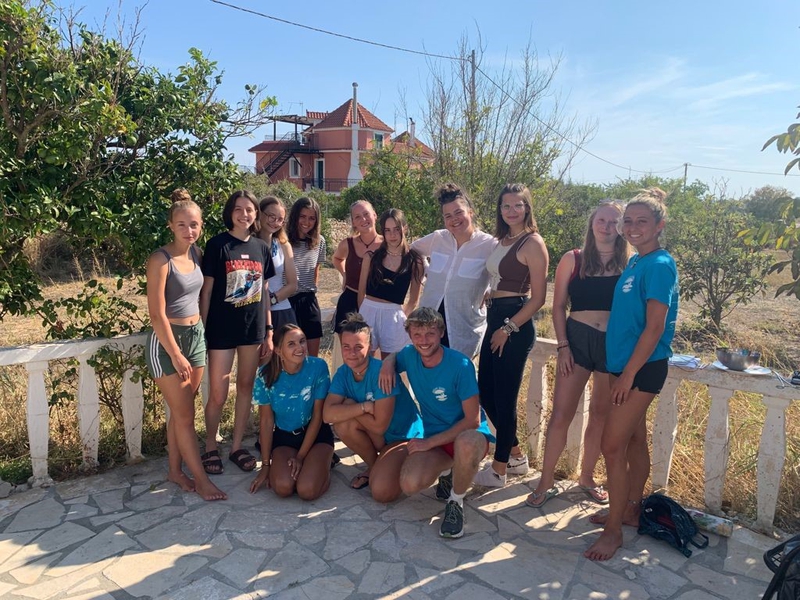 We have bid farewell to one of our Field Assistants, Kira, and Field Leaders, Josh and Fi over the past couple of weeks. Though we are sad to see them leave, we wish Kira all the best as she starts her first year at university and the same to Fi as she begins her Master's degree studies! We are also excitedly awaiting Josh's return to Kefalonia in four weeks. In other news, we are thrilled to say that Sophie has been promoted to the position of Field Leader! Sophie has worked with us for a total of five seasons now, and her experiences as a volunteer and Field Assistant have helped her to become knowledgeable about all turtle-related things.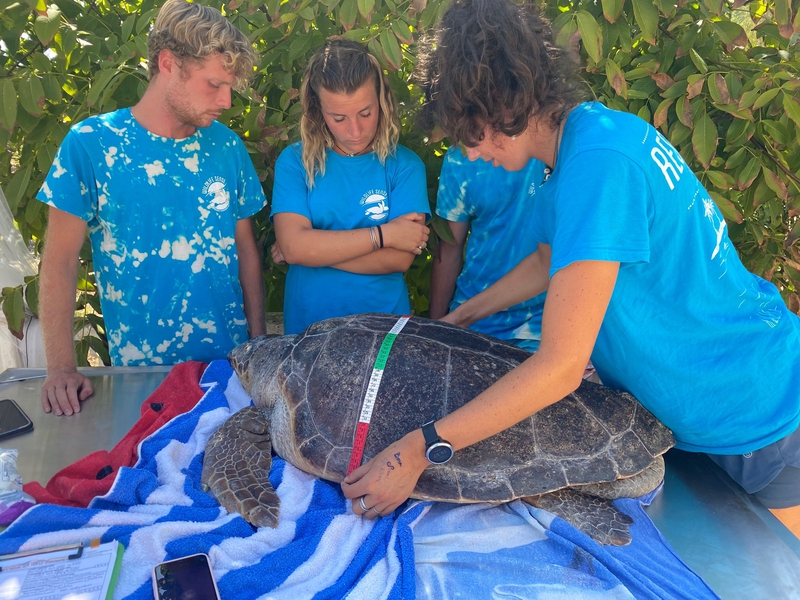 Teddy remains as a resident at our Argostoli Field Station but is recovering well and his head wound is almost completely healed. We will soon be sending him over to the rescue centre in Athens so that they can assess whether he is ready to be released back into the sea. We have sadly had two more injured turtles visit us over the past couple of weeks, both with severe head wounds; similar to Teddy's. We suspect that these head wounds may be a result of intentional human action. These two turtles have now safely made it to the rescue centre in Athens where they will undergo treatment and rehabilitation. We give our thanks to Archelon for all of their hard work caring for the injured turtles which pass through our Argostoli Field Station.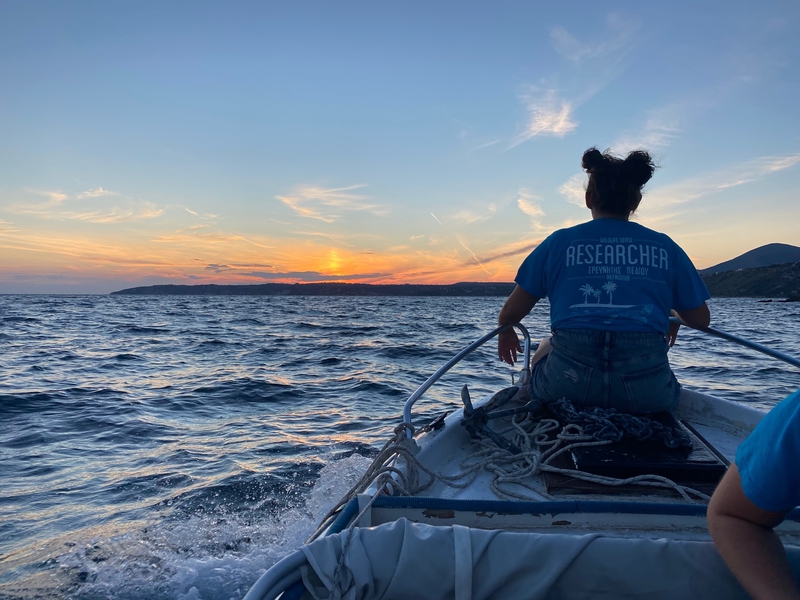 We had an unusual relocation occur this week, with Mick Kinsey (Lourdas Area Surveyer), Tyler (Field Assistant), along with Claire and Sarah, two volunteers, taking a trip to Sissia beach (one of the beaches protected by our Lourdas team). This nest needed relocating after being dug up and depredated by a dog. Upon looking inside the nest, we were able to find 81 hatched eggs, and hope that these hatchlings all safely made their way to the sea! The remaining eggs were then taken on a boat trip to be safely relocated to Kanali beach away from depredation, where our volunteers were able to enjoy a sunset view from the boat..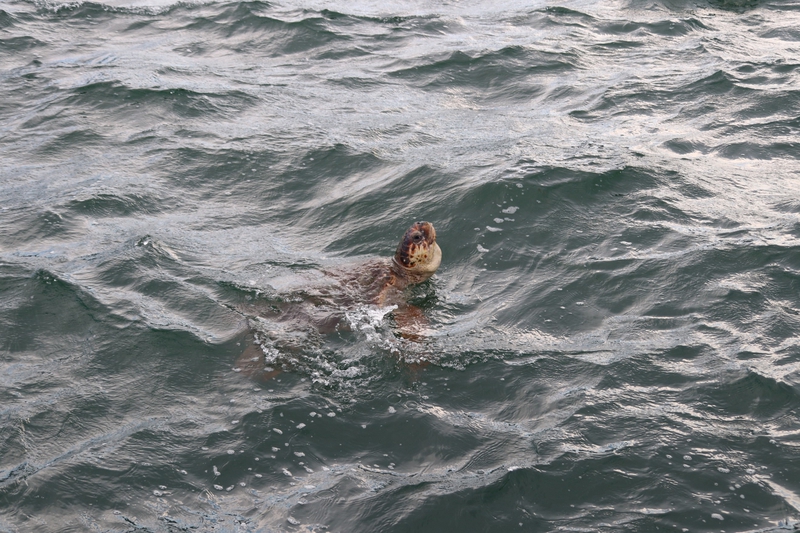 Our harbour shifts have been going well, with our usual residents Barb, Artemis, and Danielle being spotted frequently over the last couple of weeks. We also had visits from both Ocean and Oddy this week. Neither of these turtles has been spotted since May, so it was great to see that they're still hanging out in the harbour!
Written by Sian Peace
---