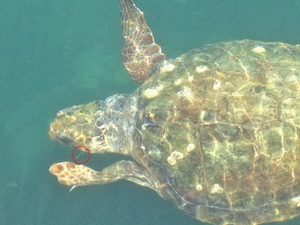 During one of our daily habour patrols, the Wildlife Sense team observed a hook protruding from the side of a resident female's mouth.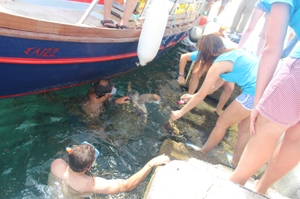 This confirms the importance of our presence at the Argostoli harbour, where we not only conduct a visual health check of each turtle, but also note down their social interactions on a daily basis.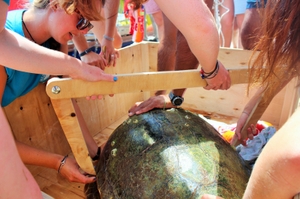 The turtle was safely removed from the harbour by an experienced diving team. Once out of the water and placed in our sea turtle rescue box there was a second hook spotted.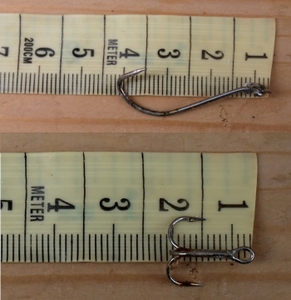 Both hooks were carefully removed and the team gave her a thorough examination for the presence of any additional foreign objects or injuries.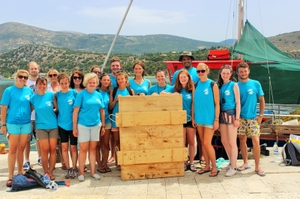 The standard measurements of the female were recorded as well as the absence of any visual tag. Due to the efficiency of our experienced volunteers the whole rescue took in total 8 minutes. We would like to thank the local fisherman and Port Police for their continued support.