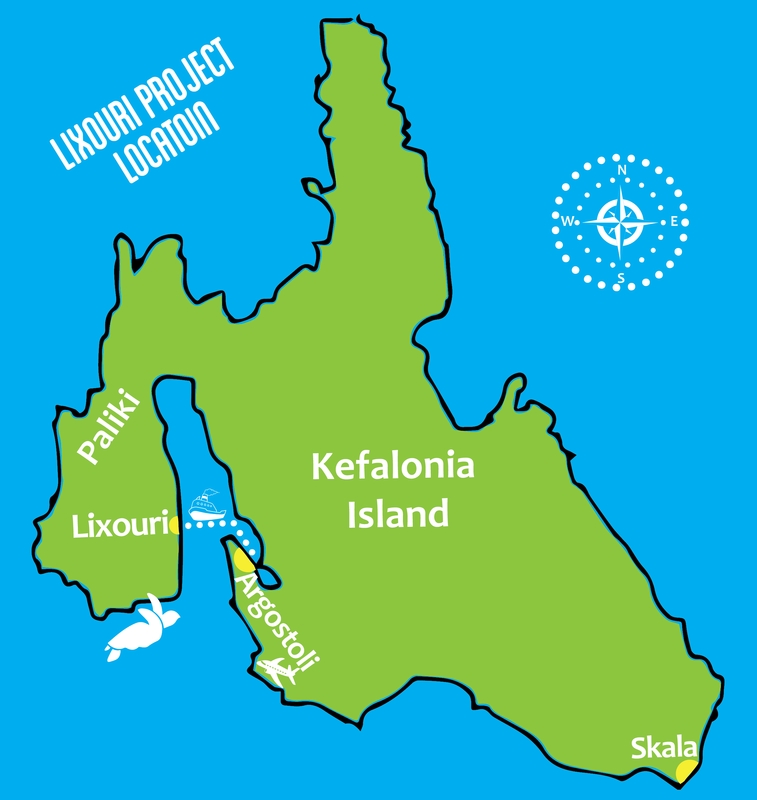 The town of Lixouri is situated on the Paliki peninsula, the western region of Kefalonia. Its south coast is lined with long south-facing beaches, among which Xi is famous for its red-tinted sand and bustling with tourists during the summer. The shallow waters between these beaches and the islet of Vardiani further south, with seaweed-covered rocky reefs scattered along the seafloor, form an ideal nesting habitat for sea turtles.
A number of loggerhead sea turtles lay their nests in these warm sandy beaches during the summer. The turtles emerge from the sea during the night and crawl to the back of the beach, looking for a relatively quiet location with deep, soft, and mildly moist sand to deposit their eggs in. On average, female sea turtles will nest successfully one out of three times they emerge from the sea.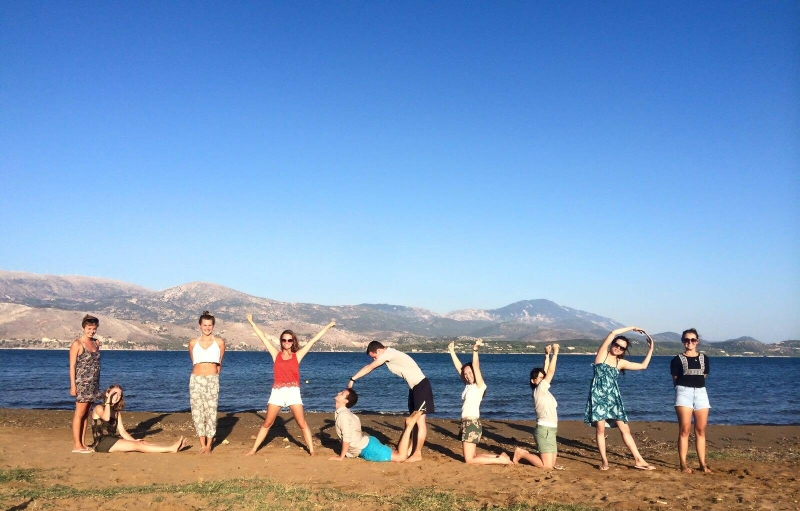 After finding a suitable location and depositing their eggs in the sand, the turtles go through a lengthy procedure to camouflage the eggs' location. They follow this instinctive behaviour to ensure it is very difficult for egg-seeking predators to damage their offspring while they incubate deep in the sand.

Sea Turtle Conservation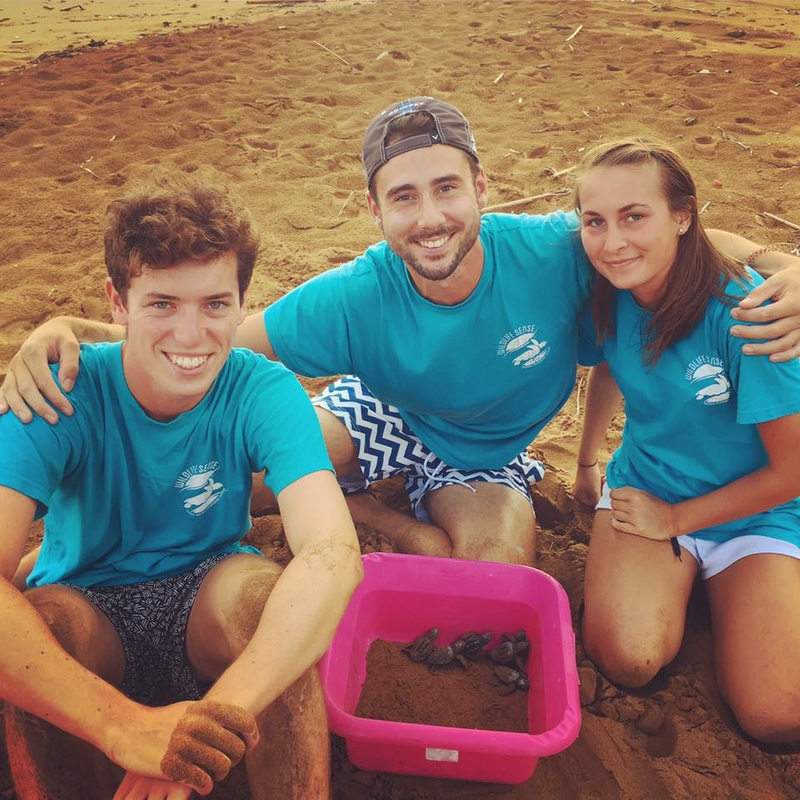 The area of Lixouri has several nesting beaches, including the most popular beaches in the area that have unusual characteristics such as red sand and clay cliffs. Many travel great distances to enjoy the benefits of this nutrient-packed clay, however we must monitor it closely as it can suffocate nests during storm events as it runs down the cliffs. The unique red sandy beaches also create a shorter incubation period for the nests because it is a darker beach than many other nesting beaches.
From late May to early August, you will patrol the nesting beaches to find sea turtle tracks on the sand from turtles that emerged during the previous night. You will then assess the tracks and verify the presence and location of eggs. You will mark this location so it is clearly visible and collect scientific data that are useful for the best protection of the nest and for analysis.
During the hatching season, from late July to October, you will check the beach for hatchling tracks and record their origin and orientation. Occasionally, in the early mornings you will come across newly emerged hatchlings crawling to the sea, which you will observe until they make it safely to the sea. After a nest has hatched completely, you will conduct nest inventories to assess its hatching success and other parameters.
Night Surveys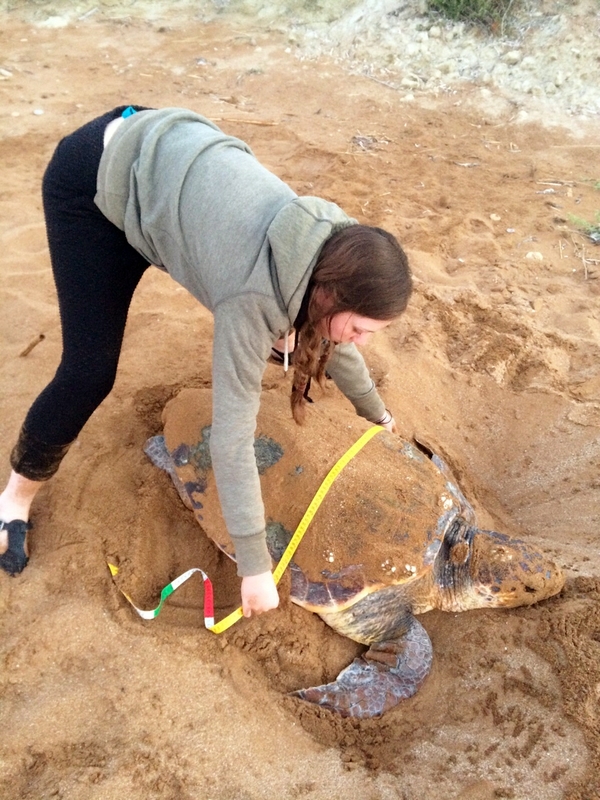 In the area of south Paliki, many sea turtle nests are laid in a relatively concentrated area. You will patrol this area in teams of two or three during the night to spot sea turtles as they emerge from the sea. You will then observe the turtles as they crawl to the back of the beach and wait patiently until egg-laying begins. When the turtle is about to finish laying her eggs, you will slowly approach her, perform a health examination, and use a specialized technique to place a uniquely identifying tag on her, and to measure biological data about this individual.
This information is used in our long-term capture-mark-recapture type of research that helps us understand the size and dynamics of the Mediterranean sea turtle population. Due to the degree of specialization required, you will receive extensive training before taking part on a night survey shift, and you will be supervised by an experienced researcher at all times.
Light Pollution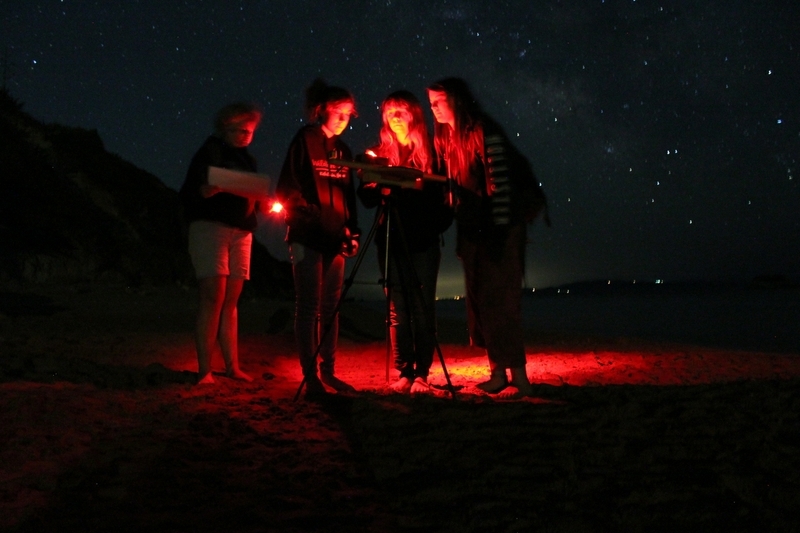 During the months of May through October, nesting beaches are monitored for high levels of light pollution. This helps us prioritise the nests that will require close monitoring in the days prior to and during hatching to prevent hatchling mortality due to orientation disruption.
During the hatching season (August onwards), nests deemed at risk from light pollution will be protected by teams who stay on the beaches. During this time, you will conduct experiments to evaluate the orientation behaviour of newly hatched turtles as they attempt to crawl towards the sea, in response to present levels of light pollution. The results will help us better predict which nests are under risk of orientation disruption, and will also be useful in demonstrating the extent of the problem of light pollution and the lack of controls that could limit the problem.
Getting Around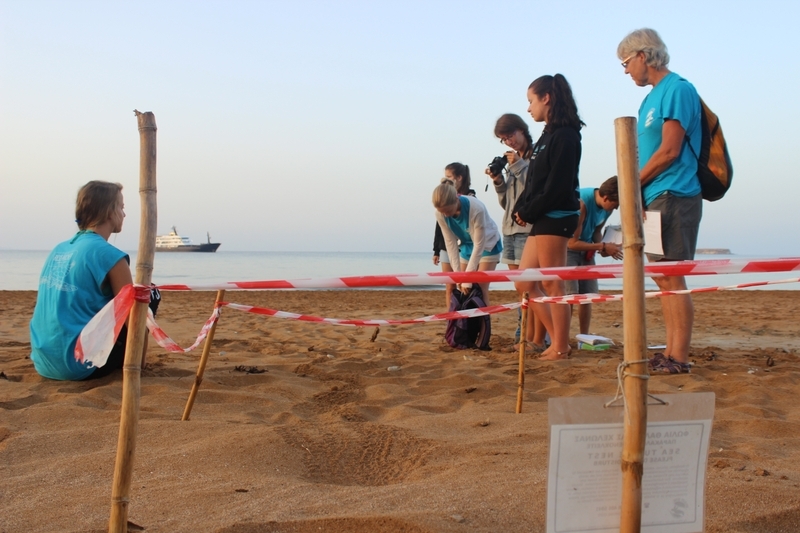 Our main mode of transportation in the Lixouri Area is our small fleet of bicycles. The landscape of South Paliki consists of small hills and valleys, the furthest you will cycle to a nesting beach is an 8km distance from Lixouri centre. In your free time, if you wish, you can walk to the most local beaches and explore Lixouri town on foot at only a 5 minute walk away from the accommodation. You could also look at renting a car with your other teammates or individually to explore further afield.
Accommodation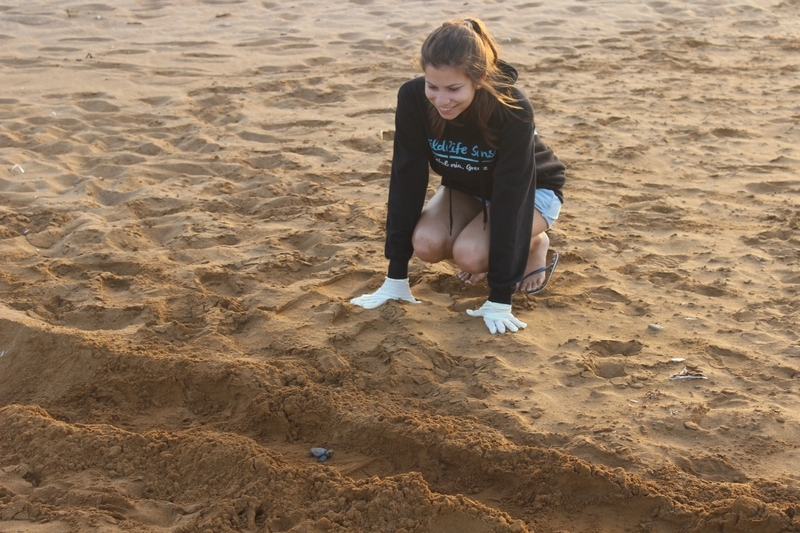 You will be staying in a rented house with a shared room, kitchen, and bathroom with your teammates. A large balcony will host group gatherings and it's a great place to eat meals. Shared bathrooms have hot water, and shared kitchens are equipped with cookware, utensils, and a fridge. You will be able to shop in local grocery stores and use the project facilities for your own meal preparation. There is a grocery store just 200m away from the house. The town square is just 600m where there are several restaurants, bakeries, and cafes.
Travelling to Lixouri
Lixouri is a 30 minute ferry ride from Argostoli. If you fly into Kefalonia on your starting date, a member of our team from Argostoli will meet you at the airport and drive you to the ferry, from there you will take the ferry to Lixouri town(~€3.00). Our accommodations are 500m from the Lixouri Harbour. If you travel through Athens and take a bus to Kefalonia, it will be best to take the bus that goes straight to Lixouri rather than stopping in Argostoli.

A day in the life of a volunteer in Lixouri
"Early this morning we cycled to the nesting beaches to conduct morning survey on Megas Lakkos beach, where I found and protected my third nest! There was a new volunteer in the team who'd just finished her field training yesterday, making for a great opportunity to explain to her more about how to find and protect nests. After walking the rest of the beaches looking for tracks, we returned back to the field station around noon."

Read more of a day in the life of a volunteer in Lixouri

Key Project Differences
With regard to field survey shifts, there are two main differences between our field stations in Argostoli and Lixouri. There are night surveys to observe and tag adult turtles in Lixouri. There are no night surveys in the Argostoli project due to the beaches being a lot smaller in length and more spread out. In Lixouri, you will be monitoring the harbour but rather than recording their behaviours and feeding habits, like in Argostoli, you will be spotting what areas are utilised daily and if there is a trend in where they can be located.

Hear from a previous volunteer...
"My favourite shifts were the nest inventories. The cycling was challenging but I think they made the whole experience so much more fun- you bond with people quickly when it's a hard shift! The views from some of the cycle routes are beautiful too. I made some amazing like-minded friends every year, and I wouldn't have traded these past three summers for anything else. With some friends, we hired a car and got to visit the beautiful island too in our free time."
-Audrey Paull

---