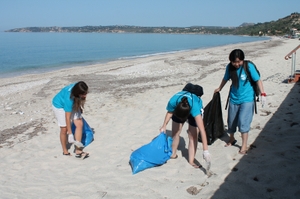 Wildlife Sense volunteers found a nest on Avithos early this week. The excitement mounted as we analyzed the tracks and determined exactly where the turtle had laid her nest. After confirming the exact location of the eggs, it was measured and marked.
The nest was situated very close to where the Avithos beach bar sets up and right in the path of a boardwalk that typically runs half the length of the beach, however it has not yet been constructed for the summer season. This nest's position highlights that the ideal nesting area on Avithos beach is along the back of the beach (a common preference of nesting turtles) which is normally covered by a boardwalk, beach umbrellas and sun beds. The nest will be monitored daily until it hatches in around two months.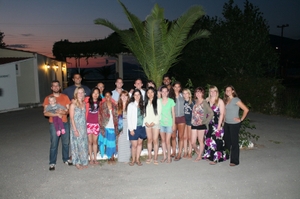 Throughout the past week we have also encountered several sea turtle tracks along other nesting beaches.
Today is World Ocean Day with the theme of "Together we have the power to protect the ocean". In the spirit of World Ocean Day, Wildlife Sense in collaboration with the municipality and alongside local volunteers participated in beach cleanings of both Eglina and Fanari beach.