Volunteer for Sea Turtles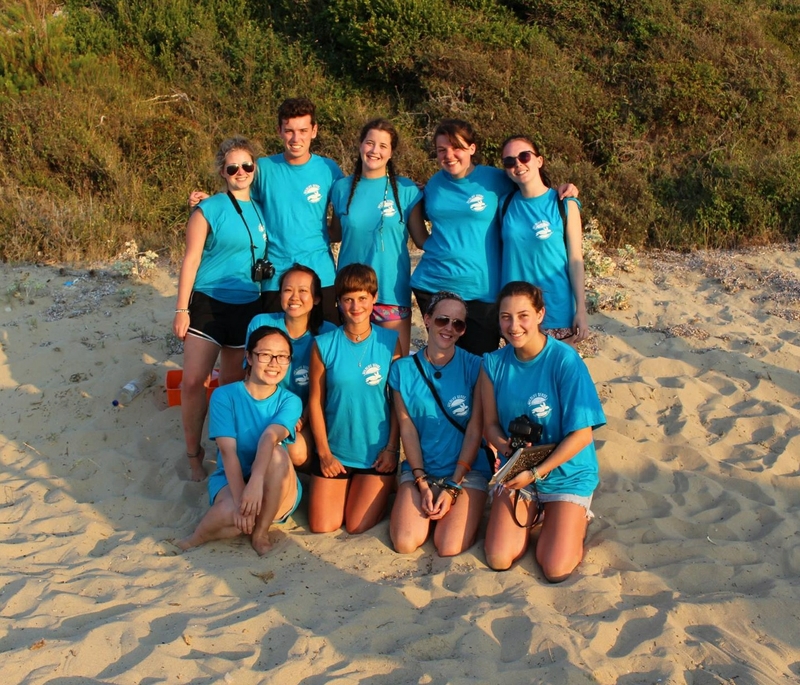 Become a part of our international team and help us protect the endangered sea turtles of Kefalonia while getting hands-on field research experience, meeting new people, and having fun!
Every year, sea turtles migrate to Kefalonia to forage and reproduce. Female turtles lay their eggs on the sandy beaches of the island. Τhey make a significant effort to find the most suitable locations for their nests, but human and natural threats damage and destroy many eggs. The turtles themselves are regularly injured or killed by accidental boat strikes, entrapment in fishing gear, or after swallowing plastics. These threats push the sea turtles of Kefalonia closer to the brink of extinction.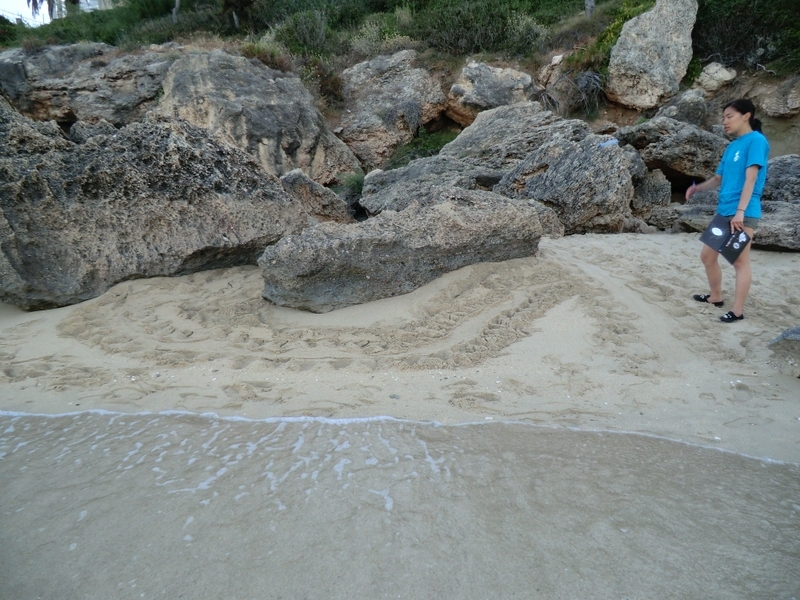 Our goal is to study and protect the endangered sea turtles of Kefalonia and their ecosystems. To achieve our goal, we survey all nesting beaches to identify, study, and protect the turtles' nests, we monitor the population's health and behaviour, and we identify threats and take conservation as well as legal actions to eliminate them.
Volunteers will gain valuable research experience, increase their knowledge in the field of conservation and improve interpersonal skills while exploring new places, experiencing a new culture and making lifetime friends. Most importantly, volunteers will be helping our effort to study and protect the endangered sea turtles of Kefalonia.
Field Work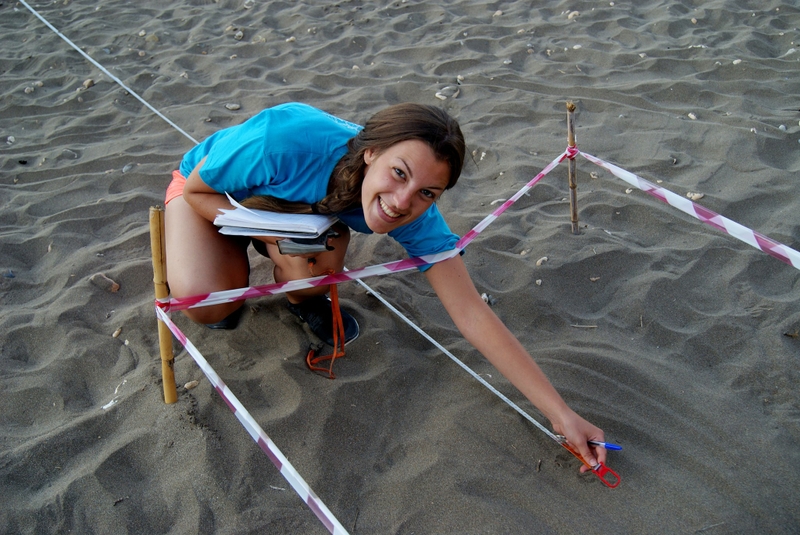 As part of our team, you will survey the beaches of Kefalonia to find and protect sea turtle nests. Our survey teams cycle to the beaches in the early morning, walk along the golden sand looking for fresh turtle nests, then mark, measure, and protect all nests that were laid during the previous night. The primary goal is to protect sea turtle nests against accidental damage and monitor their progress throughout incubation to the hatching stage. As the young turtles hatch, we do our best to protect them from light pollution and assure they can safely crawl to the sea.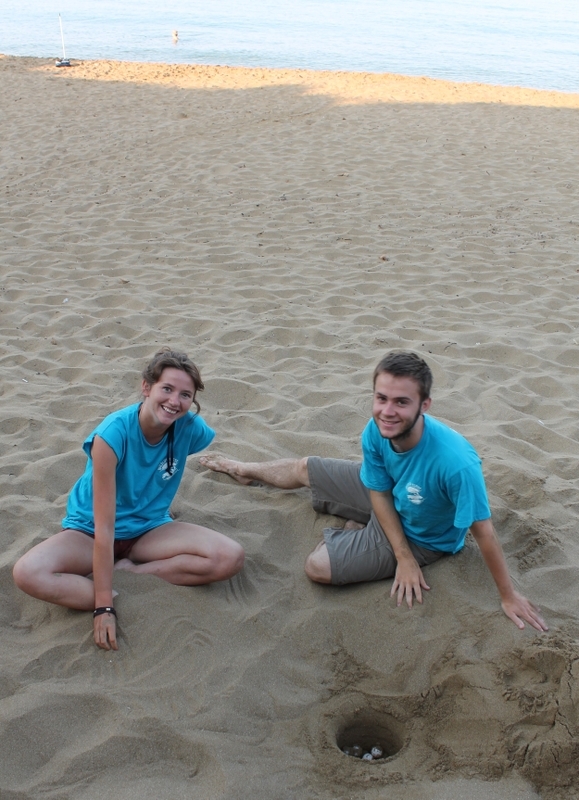 After all healthy hatchlings have left the nests, we conduct nest inventories to assess the fate of every egg and the hatching success of each nest. This helps us continuously improve our conservation methods and maximize the reproductive success of Kefalonia's sea turtle population.
Light pollution and storms are the two primary threats to sea turtle nests in Kefalonia. An important part of your field work will comprise of environmental studies to quantify light pollution and determine its source, and measuring the continuous changes of the nesting beaches and the distance of the water from nests. With this data, our team will be able to assess the risk to each nest and take timely actions to prevent any harm.
Project Locations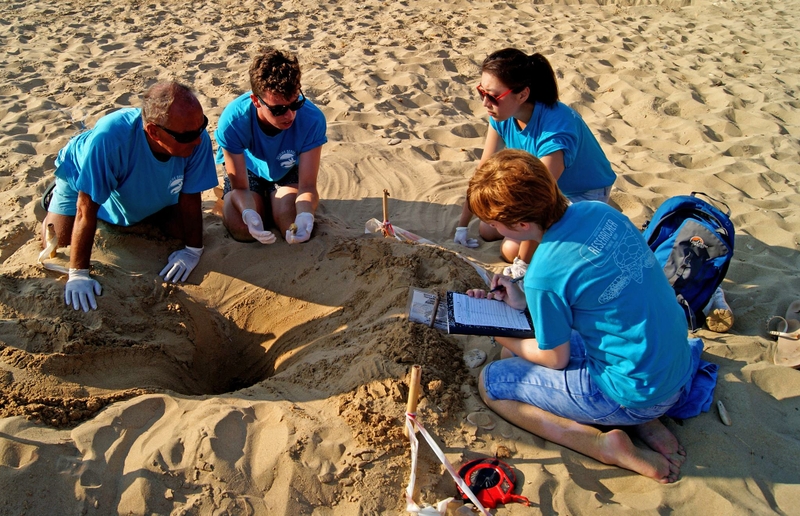 Sea turtles nest along the south coast of Kefalonia. In order to monitor this extensive area, we operate three field stations at separate locations along the coast.
We operate projects at four different locations. The Lixouri field station covers the south coast of the Paliki peninsula. Across the bay in Argostoli, we monitor the beaches of Livatho and the foraging grounds frequented by sea turtles. Along the south-central coast, we also monitor the beaches along Lourdas bay.
All projects conduct beach surveys following our scientific methodology, but minor differences exist between projects. These can be found at each project location's page.
Arrival & Training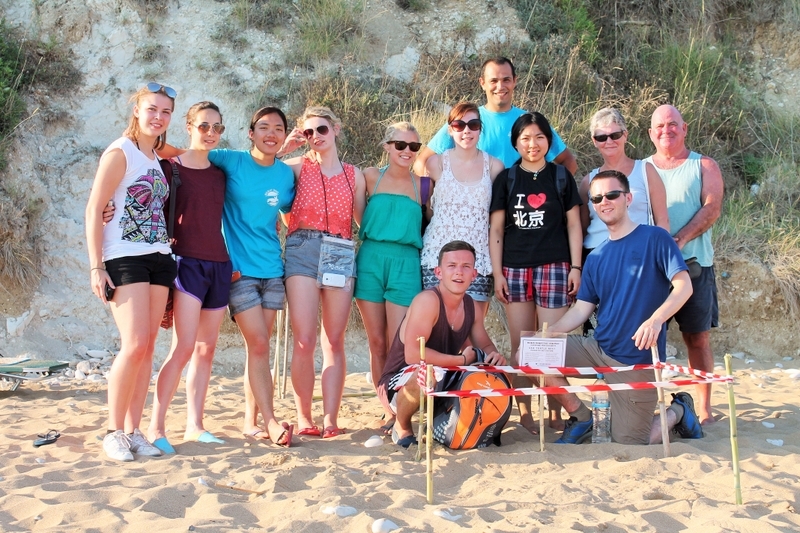 We recommend that you travel by plane directly into Kefalonia or via Athens, from where you can get a bus to Kefalonia. You will be met at the airport or bus station by a member of our team and will then travel to the project's accommodation, where you will have the first day and evening to meet the rest of the team and settle in. Once you apply to volunteer with us, we will send you additional travel information.
Upon your arrival, you will attend an orientation session where you will be introduced to the field leaders and all other researchers in your team. The orientation includes a brief presentation of the island of Kefalonia, Wildlife Sense and our overall conservation work, which you will help us continue while volunteering with us.
You will begin taking part in field surveys from the first morning after your arrival, initially with experienced members of your team who will give you the first in-field training. Your first three afternoons and evenings on the project will be packed with training and workshop sessions to get you acquainted with all aspects of our field work and with our supporting keys, guides, and manuals that will be available in the field. Attending this training is essential to your ability to help our research and is the main reason you must arrive at the project by your designated day of arrival.
Accommodation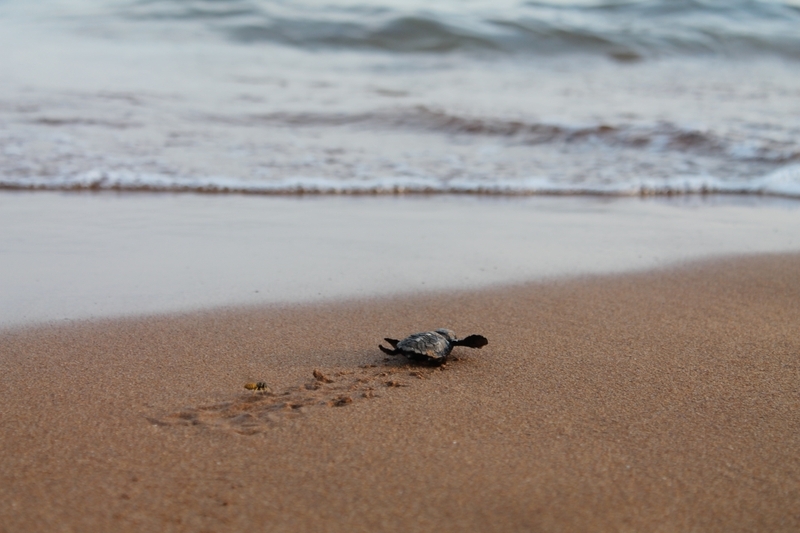 All project locations have shared apartments in beautiful locations near the nesting areas we monitor. The field stations are all situated near one of the nesting beaches. These will be accessible when you want to swim, sunbathe, and relax during your free time. All stations are equipped with electricity, cooking facilities, and bathrooms with showers and hot water. Wi-Fi is available at the local cafes and restaurants, so you can bring a laptop or smartphone to connect to the internet if you want to stay in touch with family and friends.
Requirements
18 years of age or older
Minimum stay of two weeks
Comfortable riding a bicycle on hilly terrain
Able to walk/bike during a hot day
What's included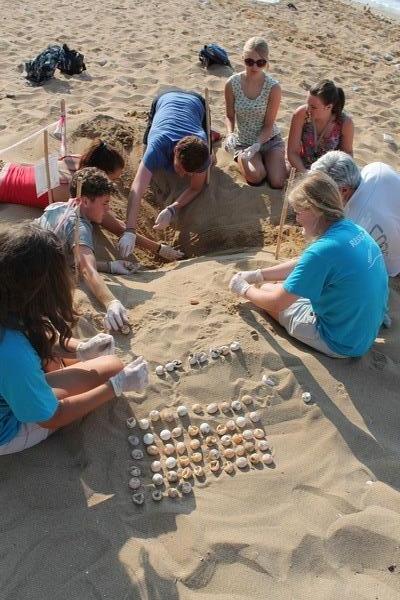 Participation cost includes accommodation in apartments shared with the rest of the team, airport or bus station transportation on your start and end dates, our researcher t-shirt, ongoing training and project operation costs, crockery, and cookware. The cost does not include travel, food, or personal expenses.
To help you save on food costs, we have equipped our accommodation with fridges, cooking equipment, and utensils, and we can help advise on where to food shop. Volunteers regularly organize outings to one of the local restaurants in small or larger groups, so you'll get a chance to experience the local cuisine.
After your reservation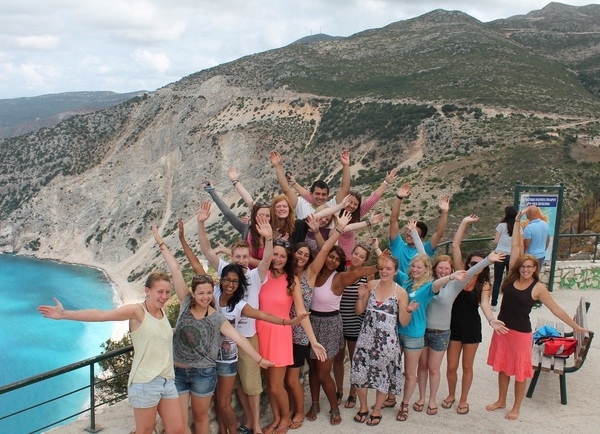 Once you complete your reservation, you will receive an information packet with a packing list, a map of the area, and a list of local and other popular sites in Kefalonia.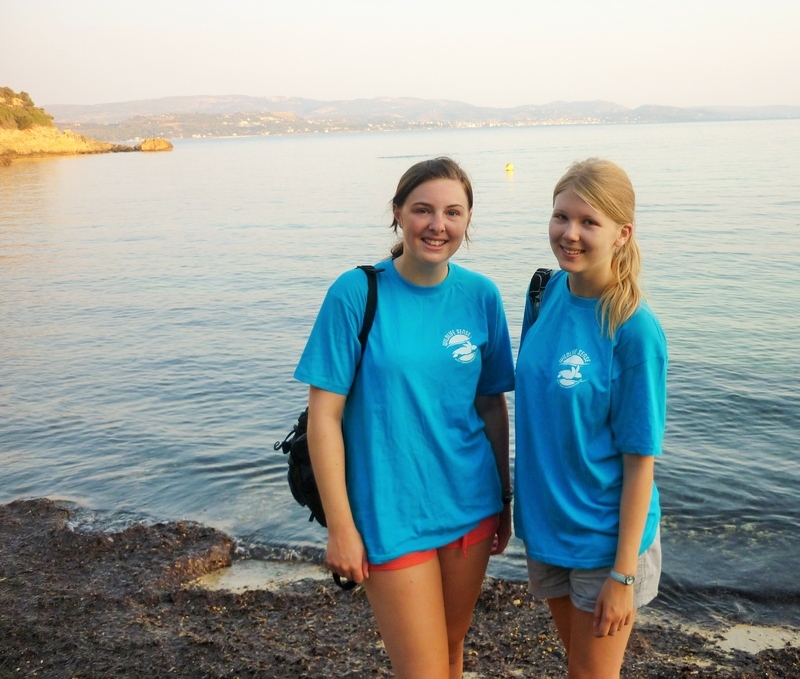 After your placement is confirmed, proceed to book your flights and ensure your travel documents are up to date and at hand. Use all the details we provide to ensure you are prepared for the trip and for your stay in Kefalonia. Keep a list of contact details in your phone and hand luggage, just in case. You should then be ready to start your travels to Kefalonia!
Independent research projects, internships, and placements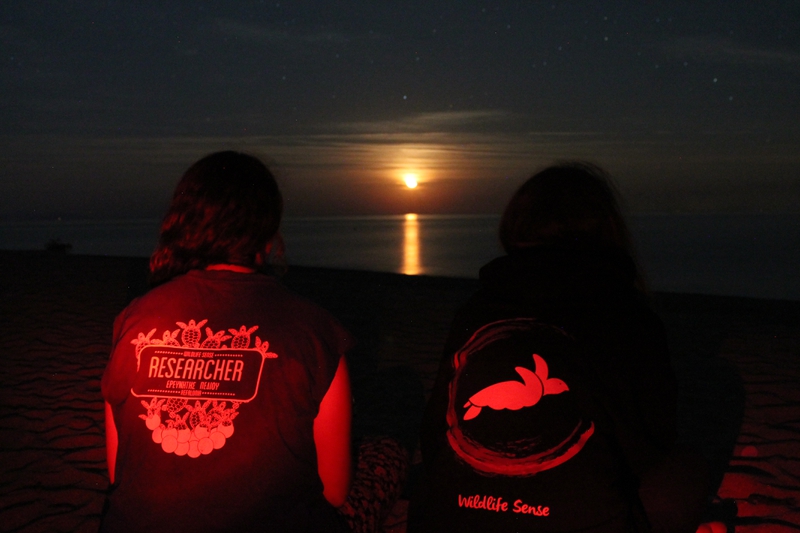 Volunteering at Wildlife Sense is a great opportunity to receive internship or placement credits, to conduct an independent research project, or to gain work experience or community service hours. You will receive a volunteering certificate at the end of your stay, but for any of the above programmes you will need additional preparation, reading, and work while here and at home.
Students often collaborate with a faculty member from their university to create a certifiable academic programme that qualifies for course credit within the faculty member's department or program. While seeking out this collaboration is up to you, we are happy to provide any necessary documentation. The number of spots are limited, and deadlines and requirements may apply so please contact us if interested.
---