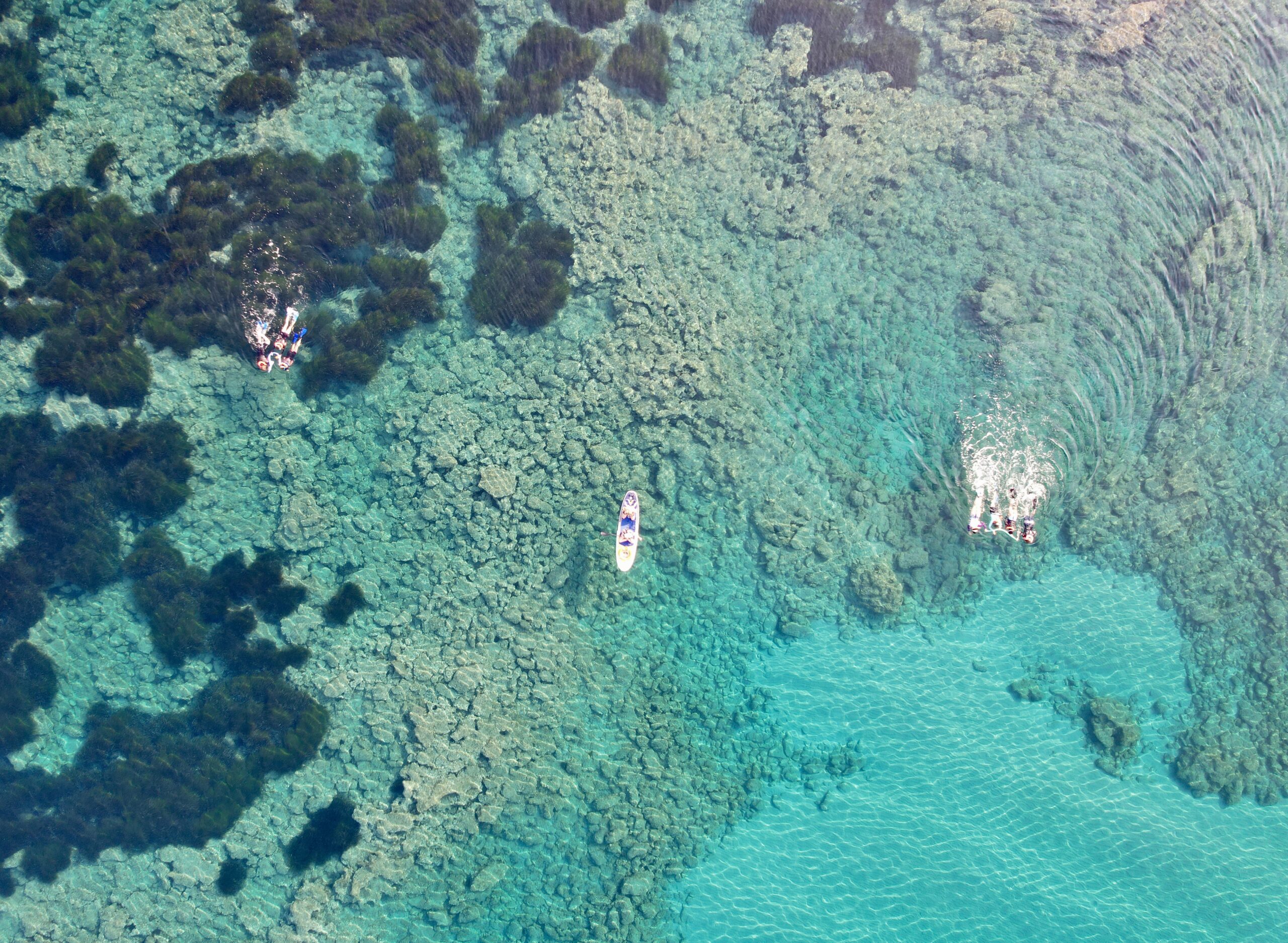 Our latest news – August 15, 2023
Lixouri Field Station
The past two weeks in Lixouri have been very busy, as hatching season is coming into full swing. 18 nests have reached 45 days of incubation, with many hatching or soon-to-hatch. As the nesting season comes to a close, the number of new nests found and protected is decreasing. However, we were excited to discover 5 new nests these past weeks, bringing our total nest count to 90 nests! Two of these nests, ML28 and ML29, were laid during the last night survey shifts of the year on Megas Lakkos, by Mildred and Bea respectively. This was a great way to close out night surveys for this year.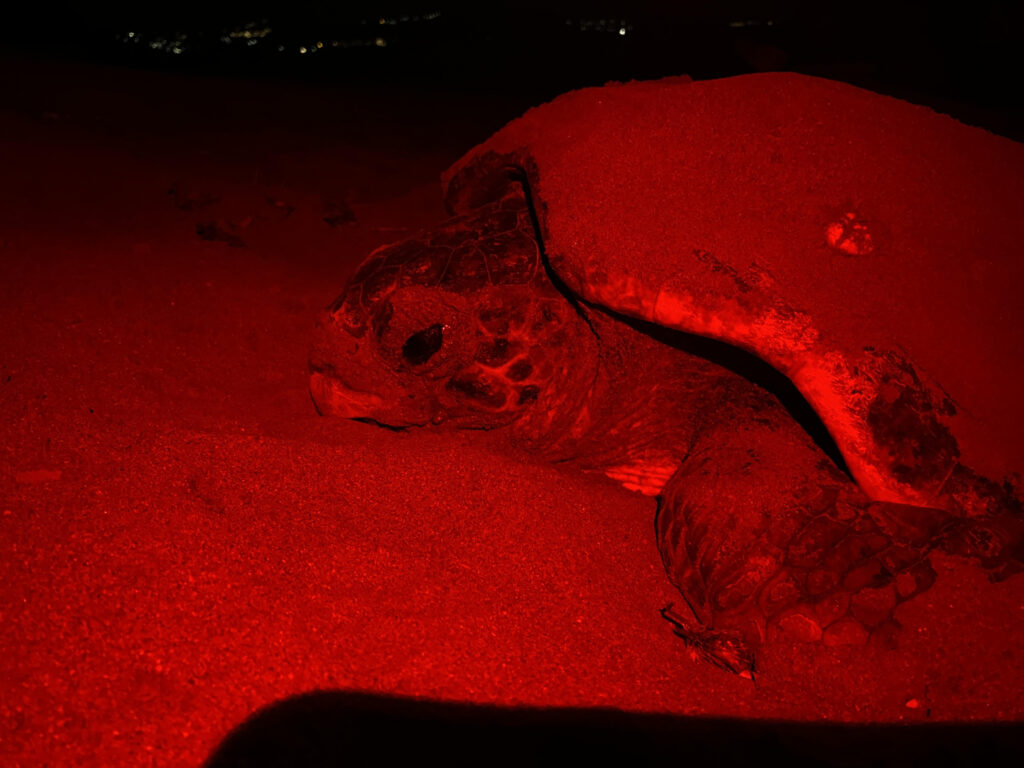 We have had 8 relocations in the past two weeks, including 4 emergency relocations on Megas Lakkos due to stormy weather risking inundation with water. Inventories have also been busy, with 19 being carried out in the past 2 weeks, and 371 hatchlings helped to sea. As the hatching season progresses, we look forward to increasing this number.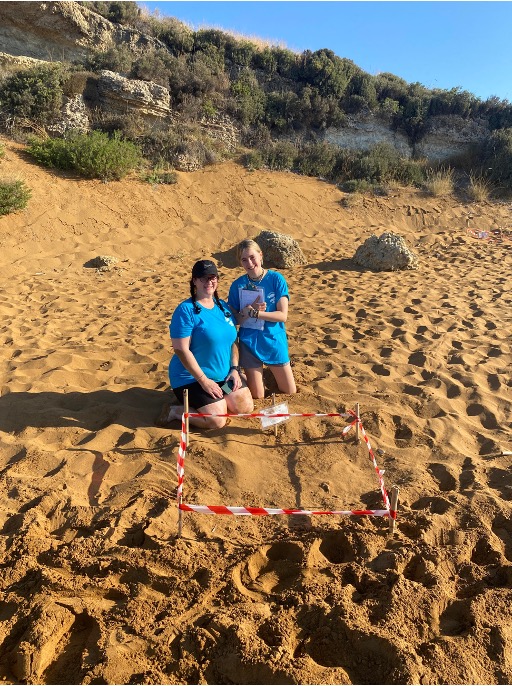 As nesting hands over into hatching, there has been a transition in the core team. This means that unfortunately, we have said goodbye to Rosie, Giles, Ellen and Alex who have been integral to the success of the nesting season. We would like to thank them for all of their hard work!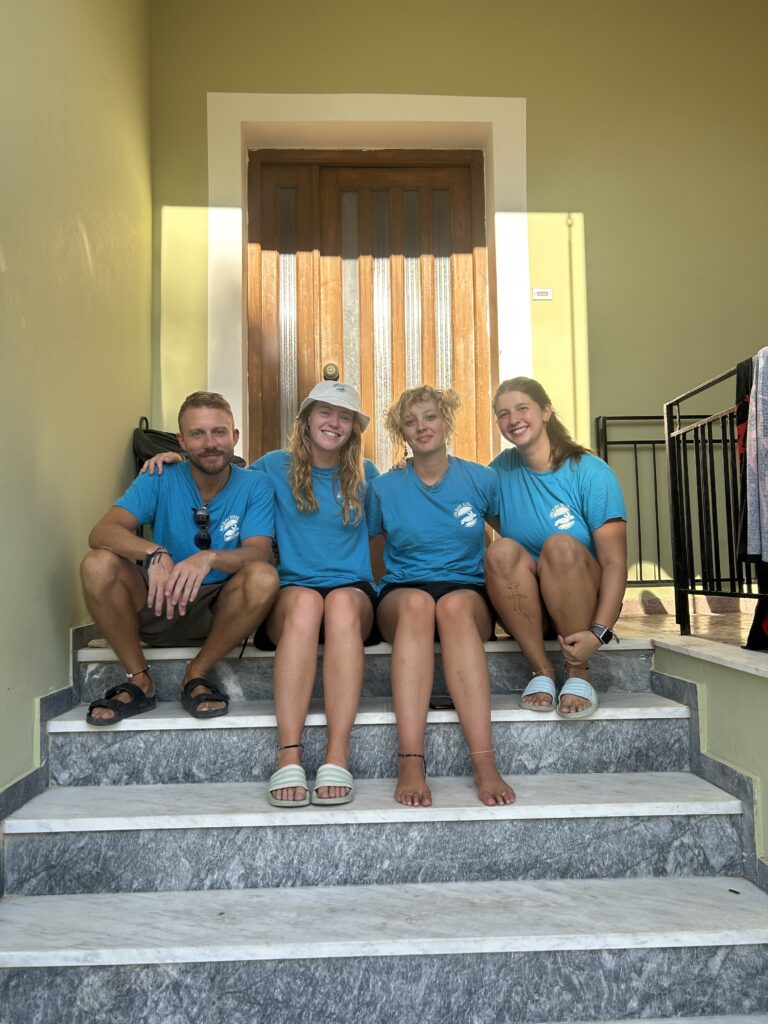 Argostoli Field Station
Since our last update two weeks ago, the Argostoli Field Station has gone from having our first, singular hatchling, to over 1,080! Our hatchling rescue teams have been working tirelessly throughout all hours of the night to protect each hatchling from light pollution and ensure they safely make their crawl to sea.
Despite hatching season being in full swing, we are still finding several nesting female emergences during Morning Survey shifts. In the past fortnight, an additional 4 nests have been found and protected, bringing our total protected nest count to a staggering 156!
Currently, 63 of our nests are at, or over, their 45-day incubation mark, and 32 of these have begun hatching; we are expecting the rest to follow their lead very soon.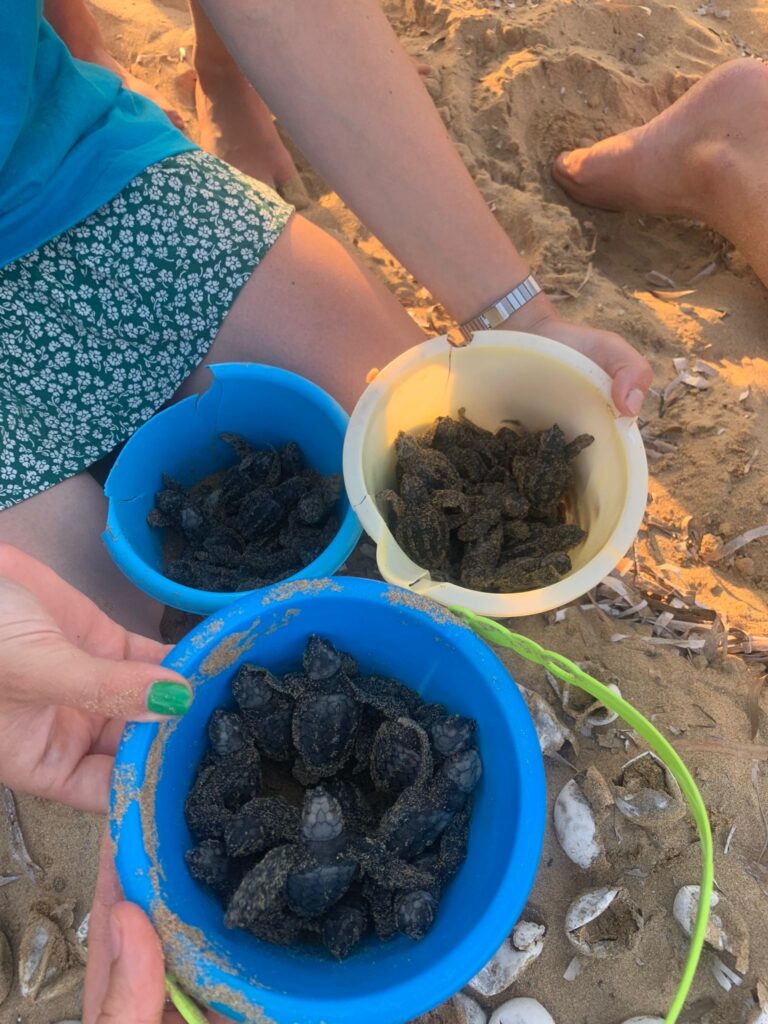 Hatching nests brings about inventories! Ten of our nests have now been fully inventoried during which we have categorised over 1000 eggs into their stages of development, and bacteria and fungus presence.
Following the return of the infamous Barb in the Argostoli Harbour, our team has been collecting impressive amounts of data on the foraging behaviours and interactions between the harbour turtles. As expected, Barb has reclaimed her title as boss of the harbour and can often be spotted chasing away any turtle attempting to steal a snack in her territory.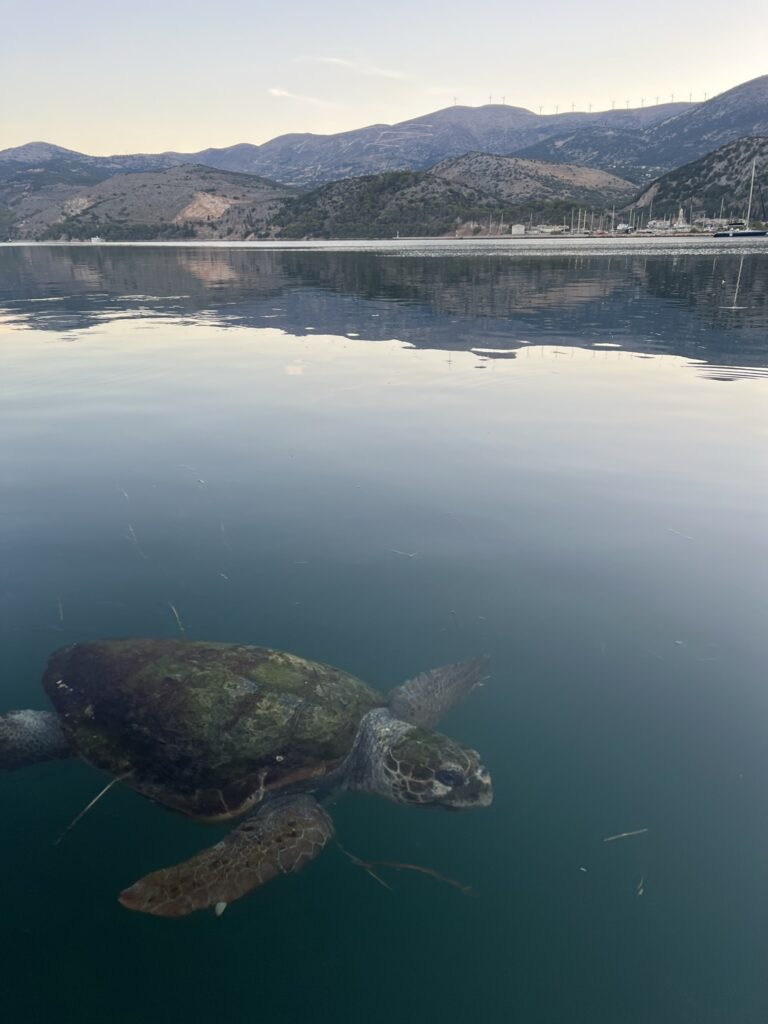 Despite having their hands full on the beaches, our volunteers have still made time to partake in evening activities such as volleyball, and group quizzes. Many have spent their well-earned time off snorkelling with turtles, tasting wine, and lounging on the Queen Bee.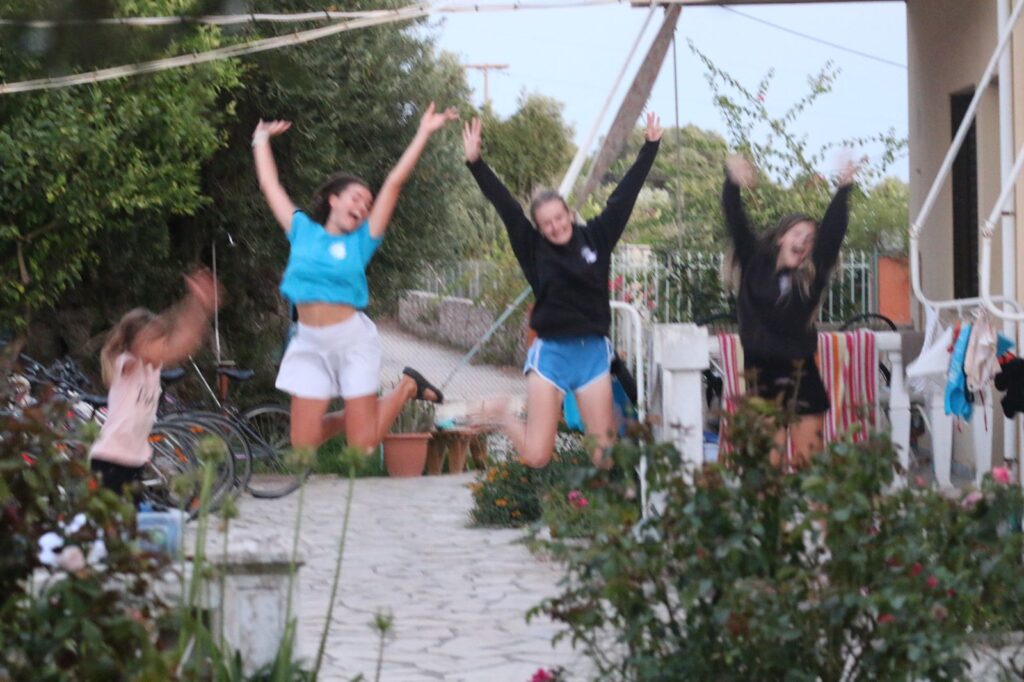 Skala Field Station
Over in Skala, we have been making great progress in mapping the posidonia oceanica meadows on Skala and Mounda beaches. Mounda is now mostly covered thanks to the efforts of our dedicated volunteers. Alongside their shifts, many volunteers also enjoy snorkelling in their free time too! Some of them were lucky enough to spot both loggerhead and green sea turtles near Mounda beach, as well as observing our first cuttlefish of the season for our snorkel bingo. This completes 23 of 24 species, leaving just an octopus to spot this season.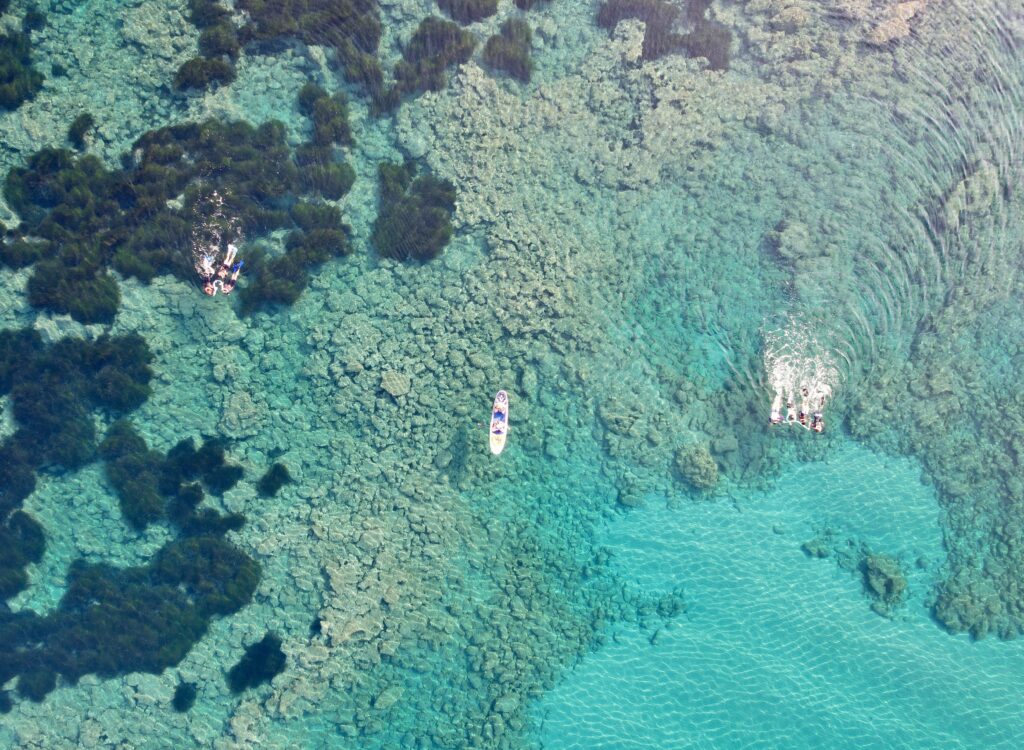 When not busy snorkelling, our volunteers have been enjoying activities such as pizza night and a water fight. Some more of our determined volunteers also climbed Mount Aings on a day off to enjoy the sunrise from the highest peak on the island. This week we have also had an addition to the core team, with Alix joining us for the rest of the season. We are excited to work with her going forwards!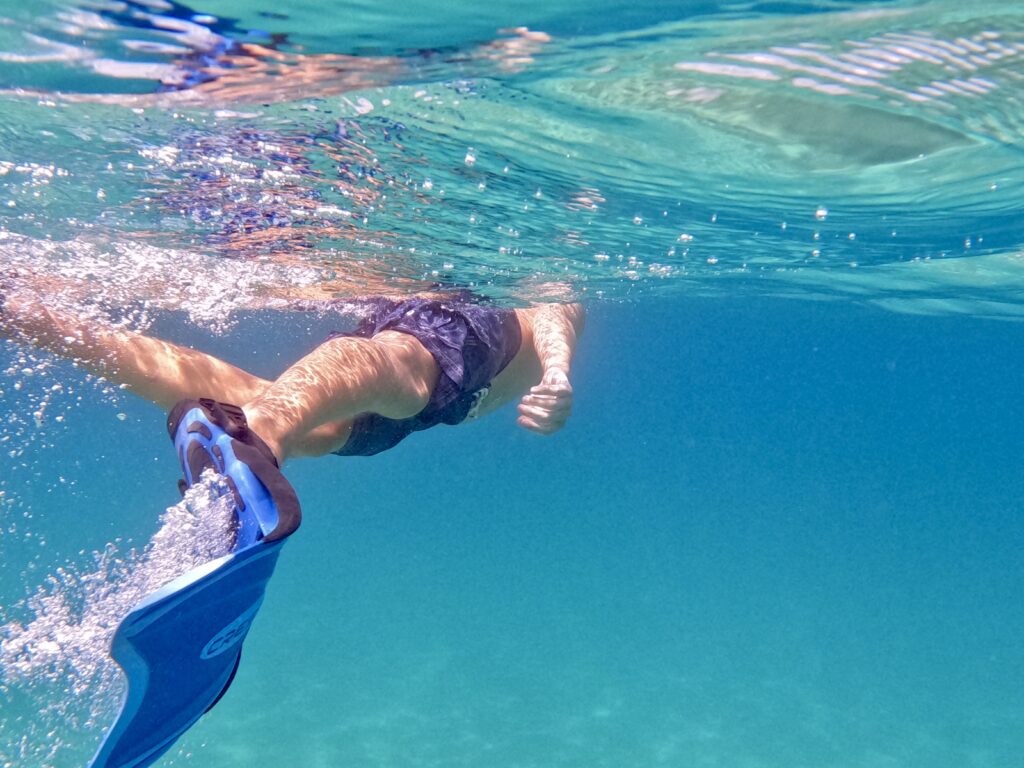 In recent developments, on our sand dune surveys, we have worked in collaboration with the Management Body of Aenos National Park to place informative signs regarding the plants in the dunes on Mounda Beach. The signs are placed around the entrance to the beach in the hopes to educate the public as they enjoy their time on Mounda Beach. We also continue to log the species discovered in the dunes to broaden the understanding of the sand dune ecosystem.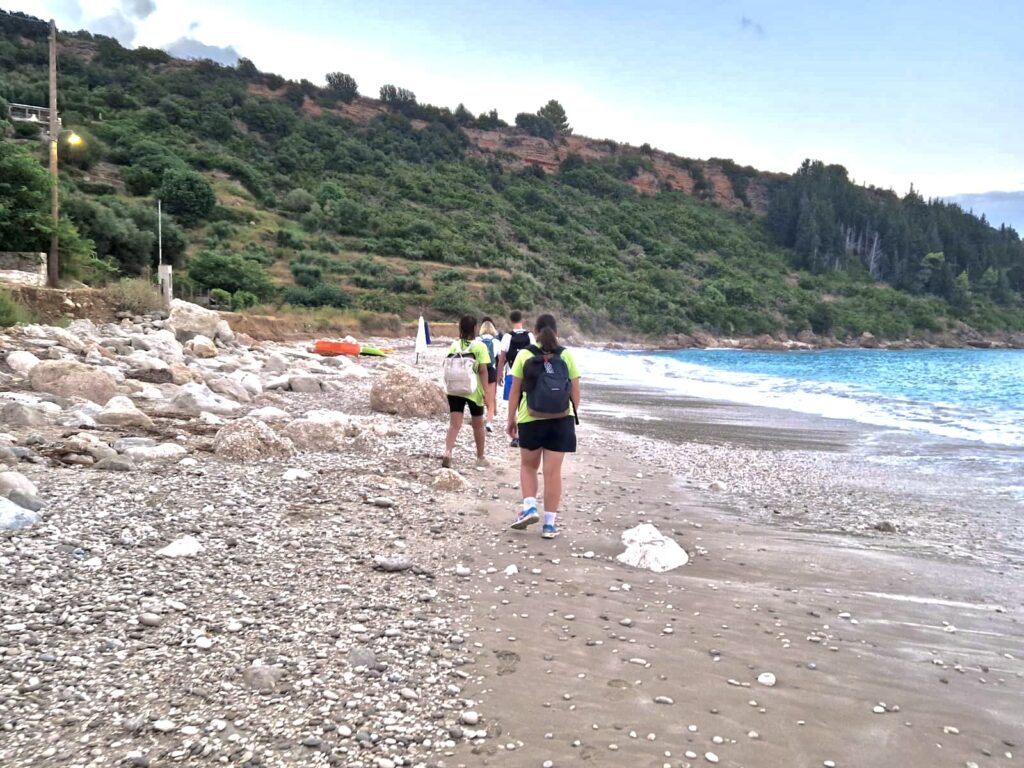 Lourdas Field Station
It's been a busy couple of weeks for Lourdas with a small storm bringing high wave action onto our beaches meaning necessary moisture checks had to be carried out, which was vital as few were found to be inundated resulting in some quick emergency relocations. The first hatchlings of the Lourdas survey area have also emerged in the last 2 weeks, which is very exciting as we near the end of nesting season. There have also been a couple partial inventories of the first nests with a few hatchlings having been helped to sea by the team. Every day we find there are more nests dipping and hatching as we walk the beach on morning survey making us all very excited now hatching season is in full swing!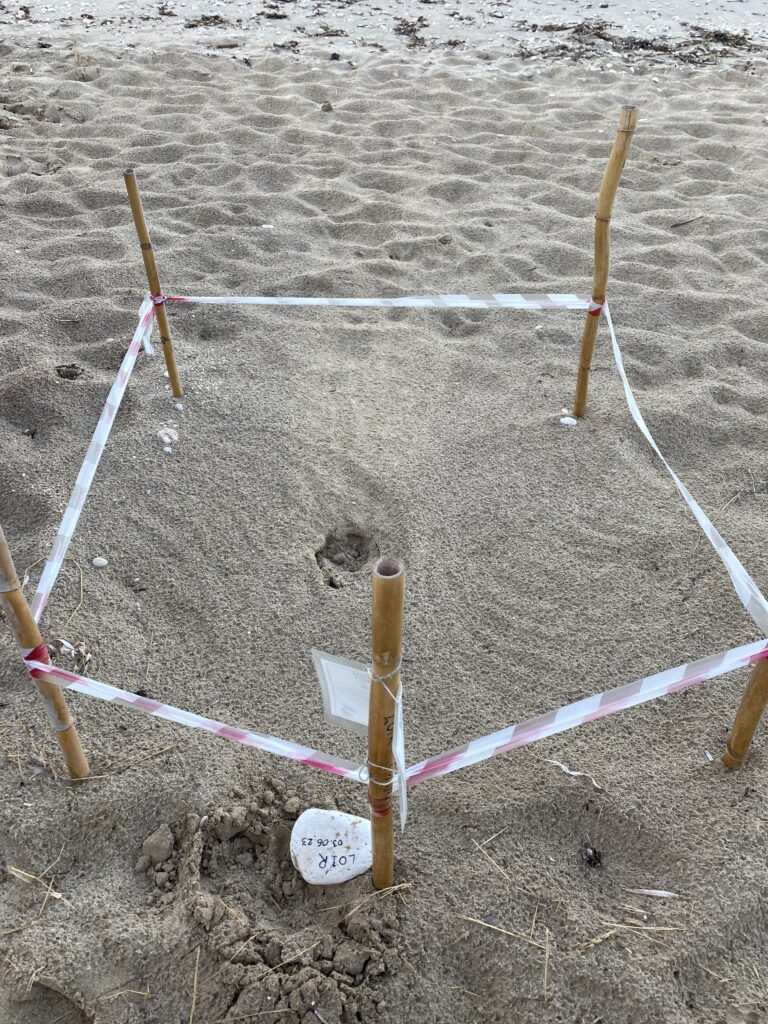 Education Programme
We have been very pleased to welcome our first family groups of the season and have also started with our first Hatchling Rescue shifts. Each family experienced two morning surveys where they saw our first nests dipping and some hatchling tracks as well as the last potential nesting female tracks of the season for Lourdas.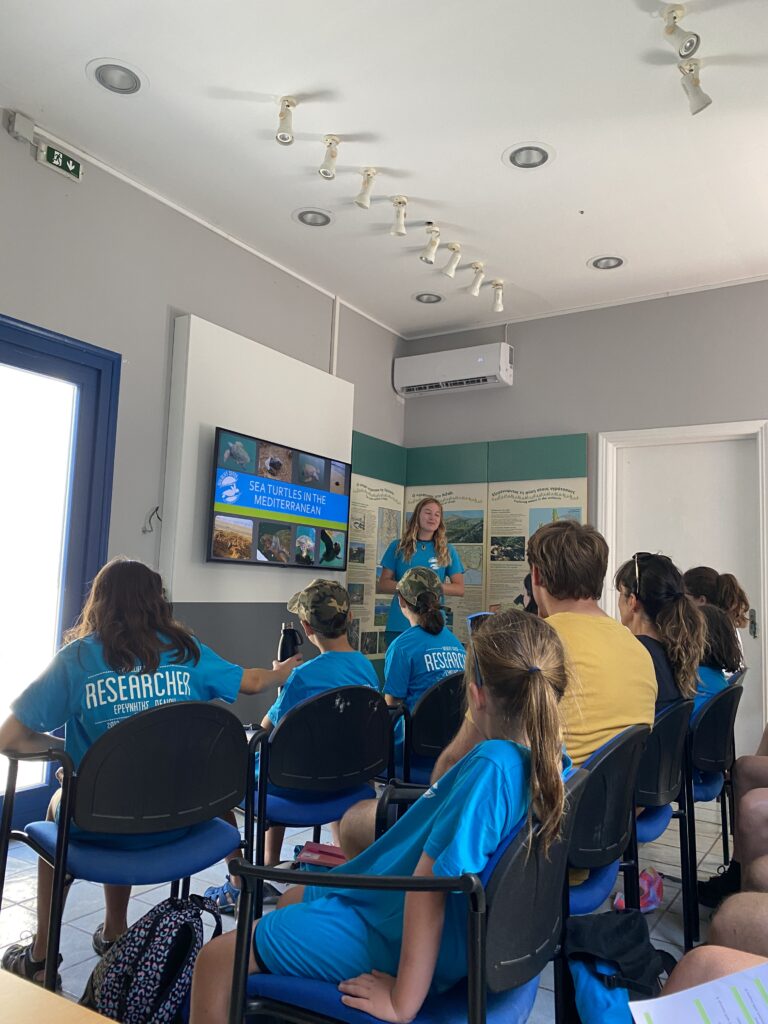 On Hatchling rescue some of our group saw 39 hatchlings in a night whilst the others saw 19 hatchlings the next night, thoroughly enjoying the experience of staying the night on the beach to protect our nests. Our groups have also been enjoying our exploratory snorkel surveys with many spotting an octopus and also completing harbour shifts. Our most recent family group even thankfully spotted a fishing line on a well-known turtle (Danielle) which was safely removed by our core team.