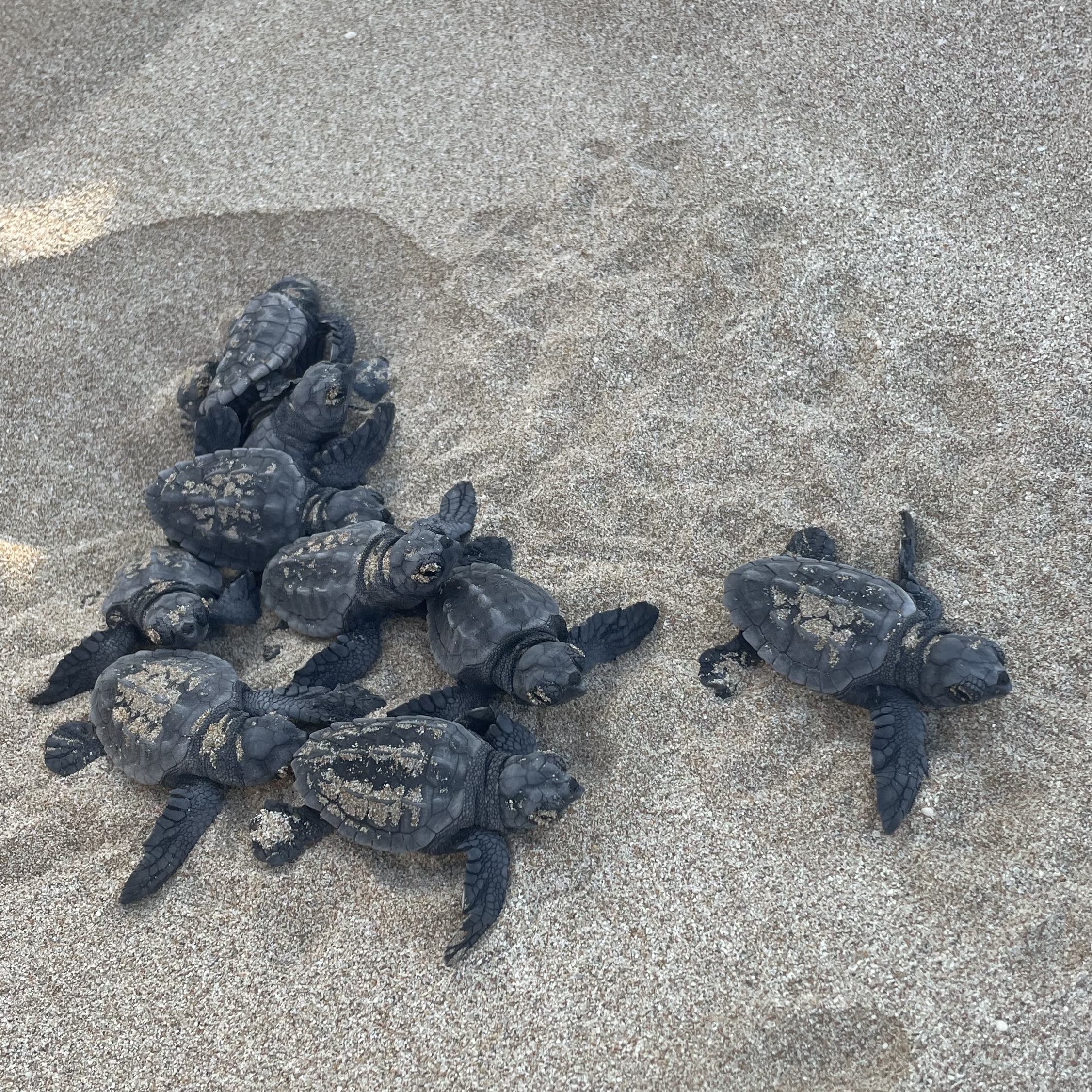 Our latest news – August 28, 2023
Argostoli Field Station
Hatchling season is in full swing here in Argostoli! We have helped over 800 hatchlings to sea in the past two weeks bringing our grand total to over 2000. Our volunteers have been working so hard on morning surveys and hatchling rescue to make this happen. Sixty-one nests have now been inventoried and completed meaning we have 98 nests remaining, so still a lot of work left to do! During our recent inventories, we have seen a twin mid-embryo and a leucistic late embryo, which is a rare and exciting sight!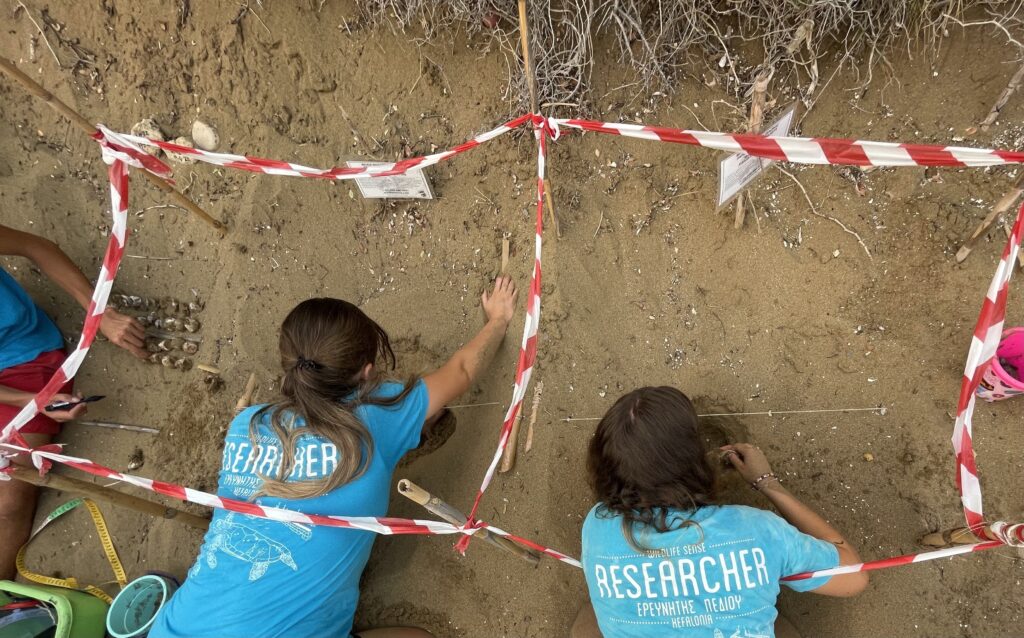 Since our last update, we have assisted in the rescue of two turtles. The first of which arrived from Ithaca with a long, thick line trailing from her mouth. She was taken to Spiridoula our collaborating veterinarian for an X-ray to confirm the presence and location of the ingested hook. The second turtle was found with a deep head injury which needed further professional aid. Both turtles are now receiving care at the rescue centre in Athens. We wish them the best and look forward to hearing news about their recovery.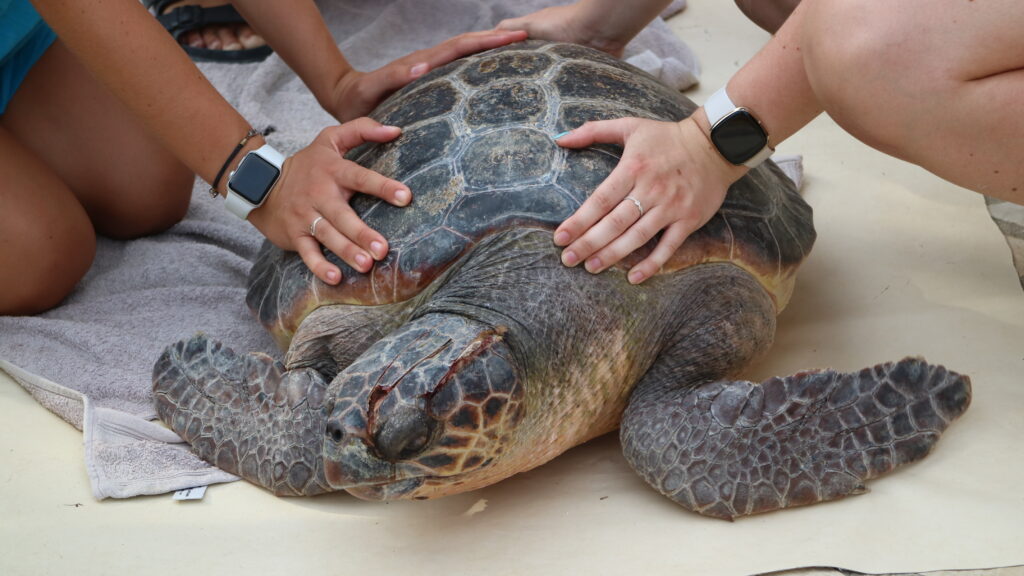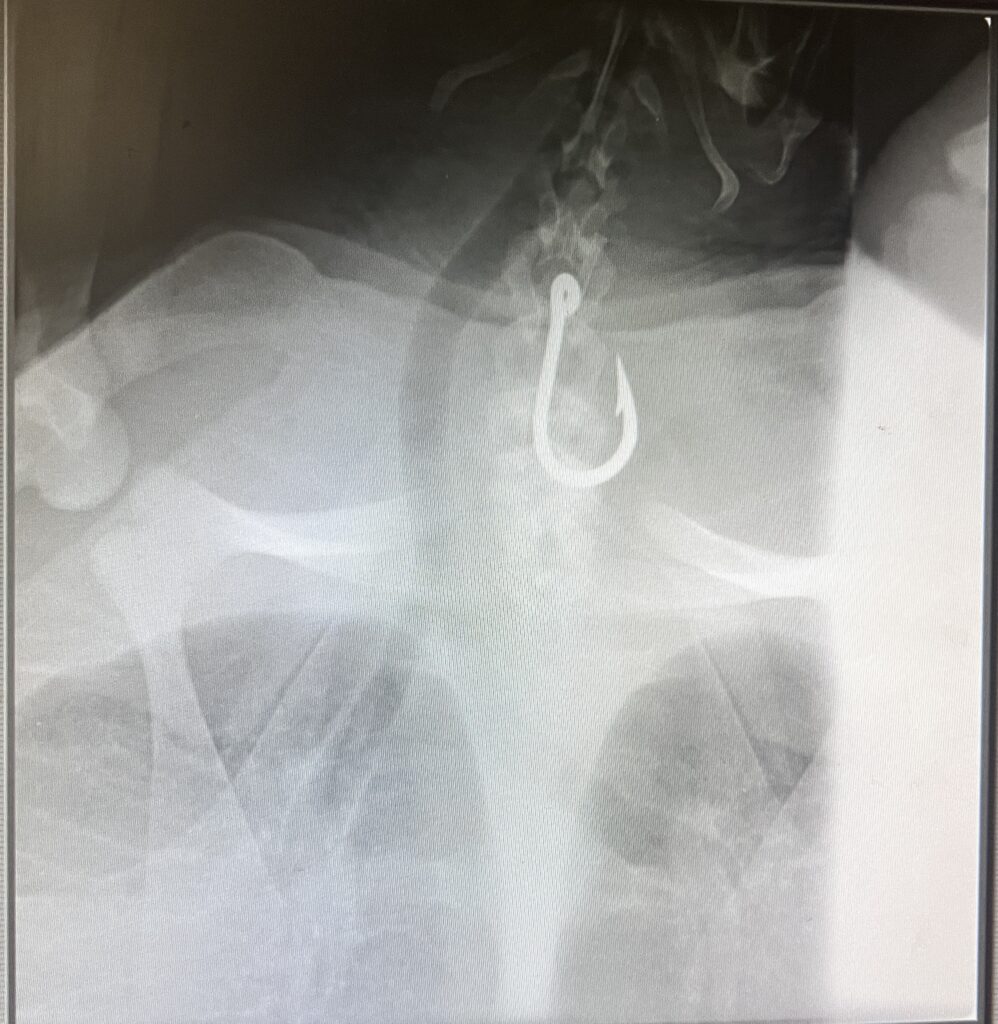 Over on the harbour, we have excitingly put up an educational sign poster that details the research we are conducting on foraging and interaction behaviours. It also details information about the life cycle of sea turtles and how best to protect them. Our harbour teams have been doing an excellent job directing tourists to read the new sign and answering any questions the public has about the turtles. These informative conversations are so important when advising tourists why they should avoid touching and feeding the turtles.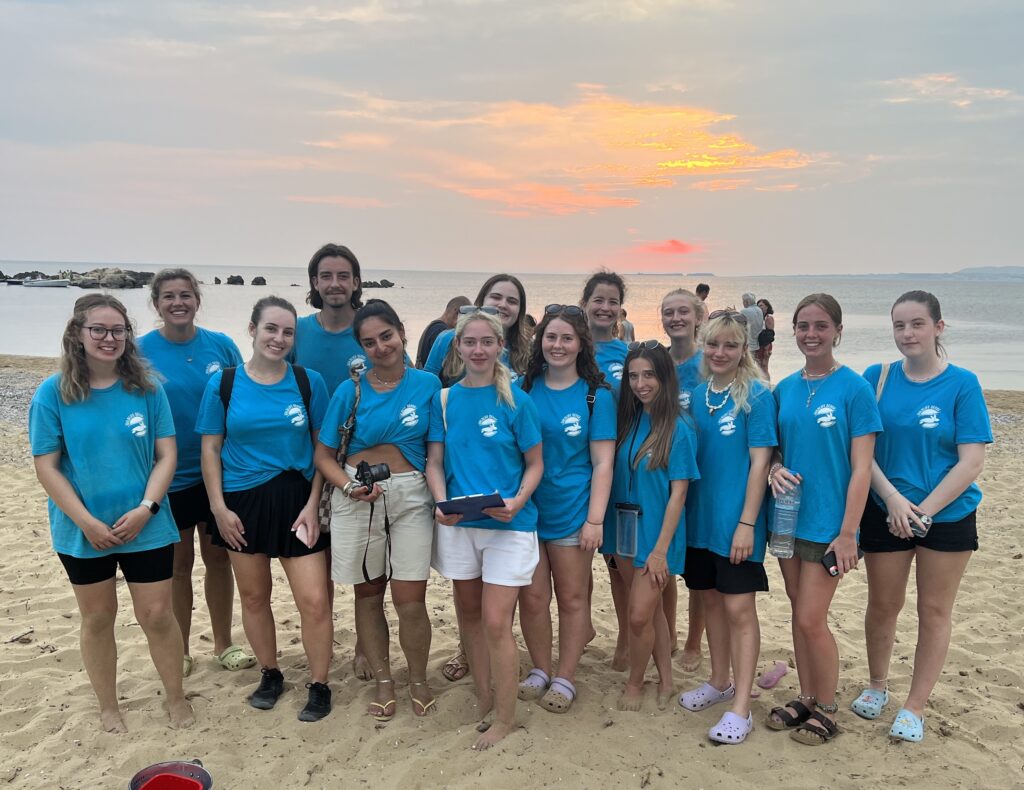 Our Volunteers have been working so hard these past two weeks ensuring all the hatchlings make it safely to sea. They have been spending their well-deserved time off scuba diving and wine tasting!
Lixouri Field Station
The last two weeks in Lixouri have been very busy, with nests hatching left, right, and centre. 19 new nests have started hatching during this period, so morning surveys have been filled with lots of hatchling tracks for the team to observe and count.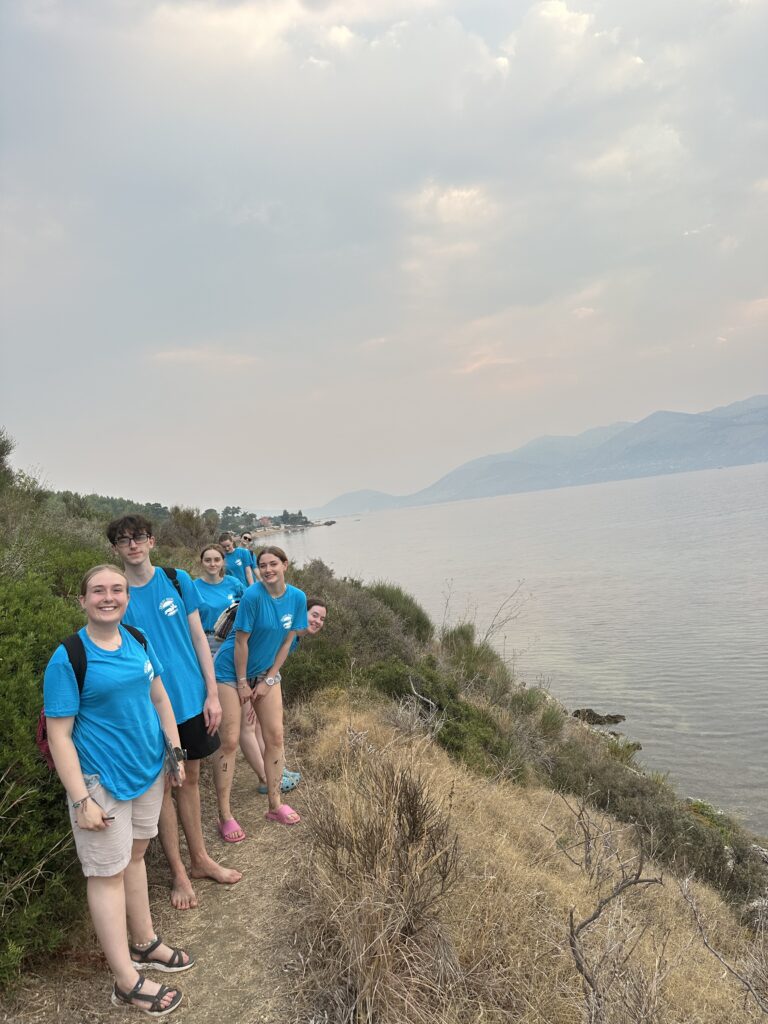 There have also been many inventories in the past fortnight.  34 nests have been inventoried, helping nearly 400 hatchlings make their way to sea. 22 nests have also had full inventories, meaning that all eggs in the nest have been classified and all hatchlings helped to sea. This has brought our overall remaining nest count across the beaches to 45, leaving less than half of our nests remaining!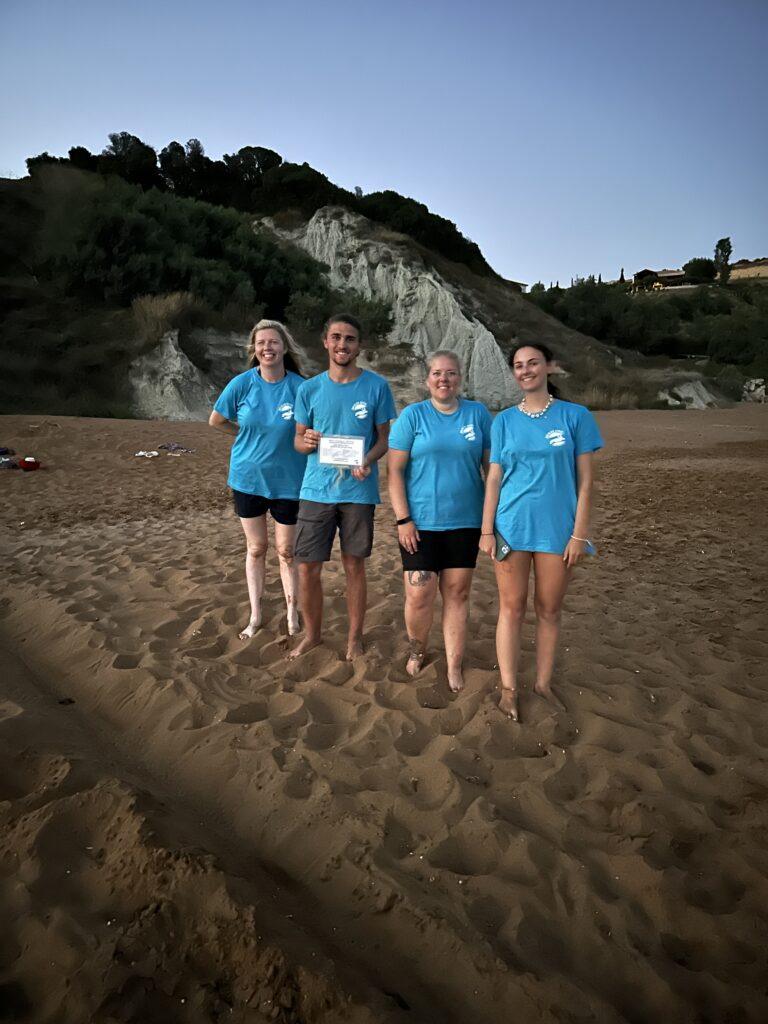 In the midst of all of this hatching, you could be forgiven for assuming that nesting season in Lixouri was over. However, over the last couple of weeks, we have had two new nests in the Vatsa area! The last nest was found on Kounopetra on the 25th of August, to the great surprise and excitement of the morning survey team. This brings our total nest count for the season to 92 nests, a record for the Lixouri area.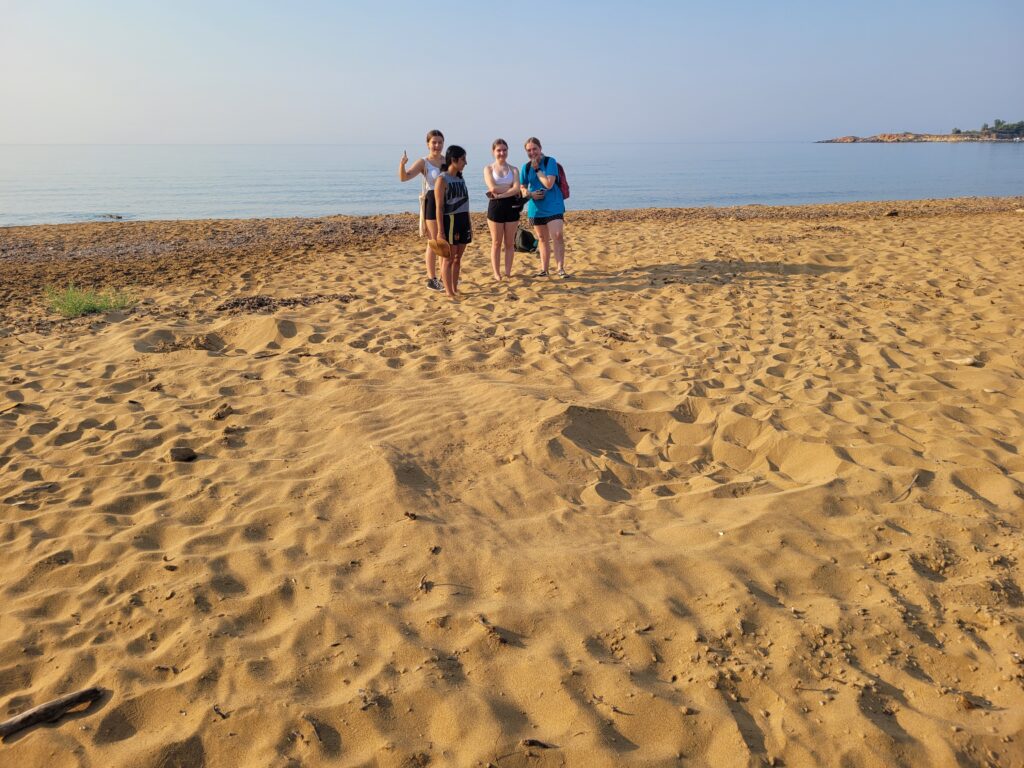 These new nests have both been relocated, given their late lay date, to Megali Ammos in the Argostoli area. This will ensure the team can keep a close eye on the nests and monitor their success rate as they will likely hatch during October or November.
Skala Field Station
It has been an exciting and action-packed two weeks over at Skala! Starting their time off strong, volunteers were lucky enough to have hatchlings whilst surveying Lourdas! Walking the beach at sunrise with some good music brought luck, as we were able to help eleven hatchlings to sea, leaving spirits high for team Skala.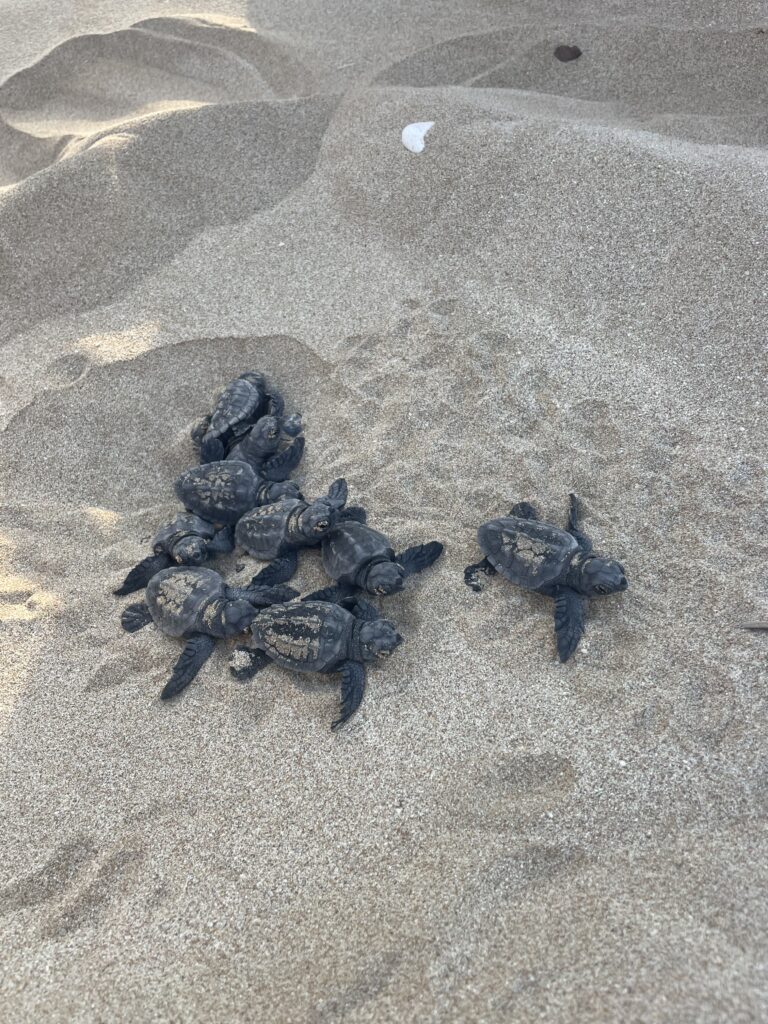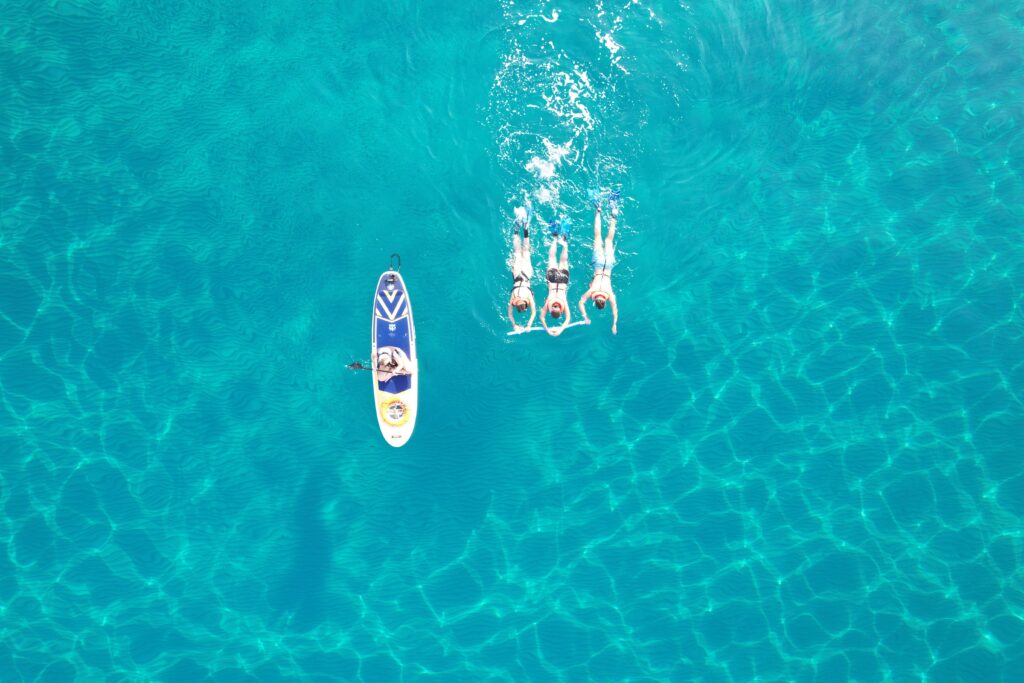 Our wonderful volunteers, Patti and Zoe, took advantage of our villa's lemon tree to make freshly squeezed lemonade, as well as foraging for almonds which were used in a delicious almond and raspberry cake! On their days off, the volunteers enjoyed a boat excursion around the Kefalonian Coast, as well as testing out their driving skills by renting a boat to visit some of the beautiful, secluded beaches. Before saying goodbye to Josh and Zak – two team members who have been here since the beginning of the season – the core team made the most of their day off on the Queen Bee boat! They spent the day showing off their paddleboarding skills… kind of, as well as taking some time to celebrate Grace's birthday in style. We also enjoyed pizza on the beach, whilst watching the stunning sunset.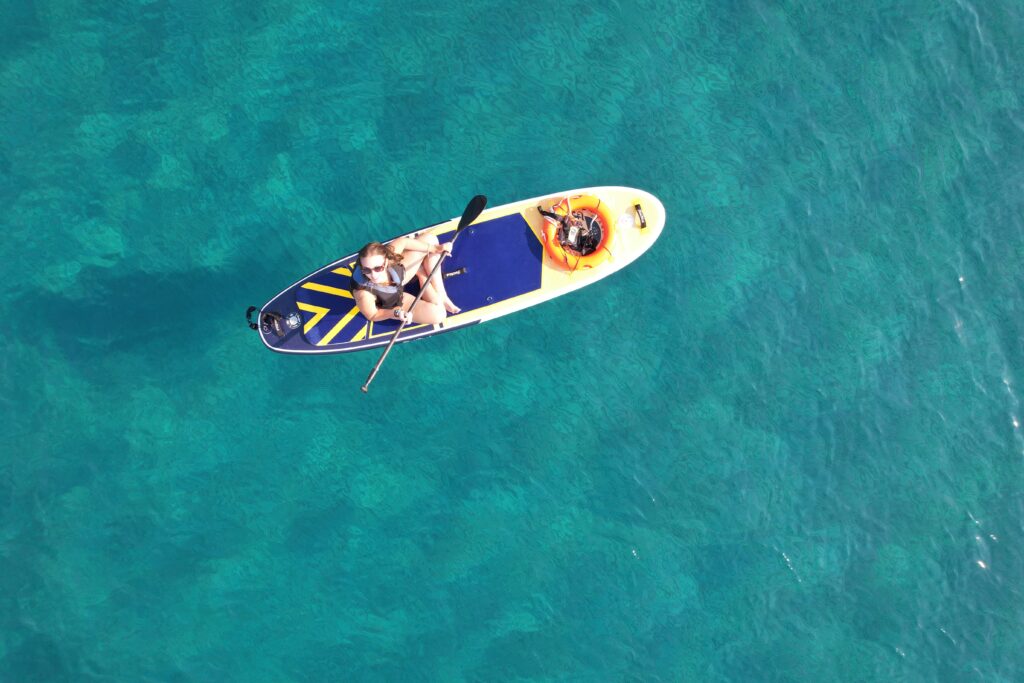 After saying farewell to some amazing volunteers, our new group brought some classic British rain along with them to clear the haze. This allowed us to see some stunning sunrises and views of Zante on their first drone survey. Starting their time here strong, volunteers spotted five rays during their first snorkel survey! The new volunteers are keen to get stuck into snorkel and sand dunes surveys and explore the island more in their free time.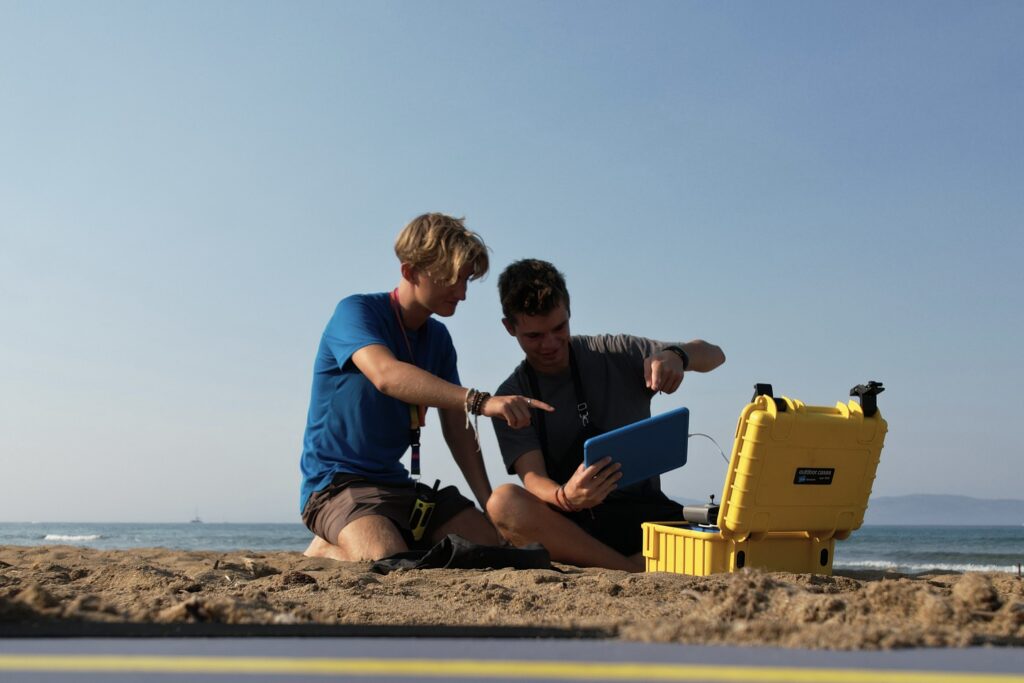 Lourdas Field Station
Hatchling season is in full swing across the Lourdas survey area with a total of 17 nest inventories with 11 of them full inventories, finishing off the nest in the last 2 weeks. This leaves us with a total of 56 nests across our beaches (Lourdas, Kanali and Trapezaki). However even though nesting is basically at the end, we still expect one more soon as have found some adult tracks recently on the beach. Now that so many hatchlings are emerging every night, we are very pleased to find that those tracks lead straight to sea in the morning, counting how many have emerged. Some hatchlings however need an extra helping hand especially when they emerge at the wrong time of day or are found during an inventory, so our team is always ready to quickly help and protect these hatchlings when it's needed with a total number of hatchlings helped to sea overall being 231 and more than have made it all on their own.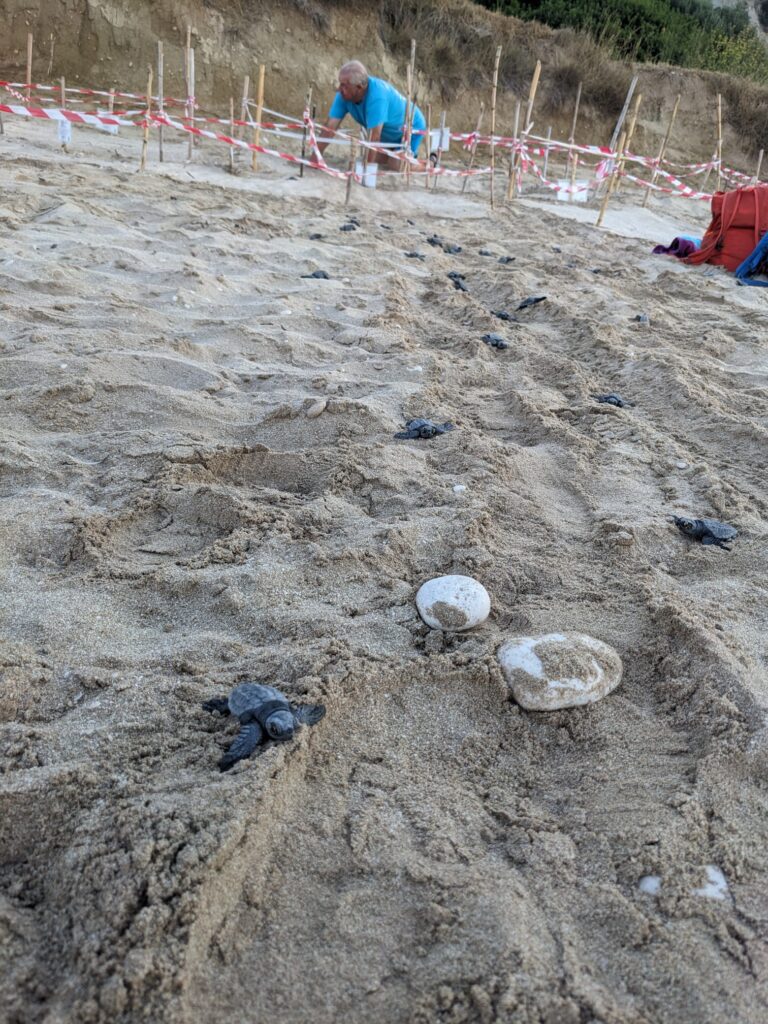 Education Programme
Over the last 2 weeks, we have been slowly winding down with the education programme as we finished with the family groups and had our last agency group for a couple of months. This last group travelled all the way from South Africa to learn about turtle conservation and collect their volunteering hours, with some of them having never snorkelled before this was an incredible experience especially as they spotted a green sea turtle and a couple of loggerhead turtles. They also completed morning surveys, seeing some morning inventories of our nests that have been hatching for a few days and giving a helping hand to get our hatchlings safely to sea. Our education seasonal core team is now finished and has done an amazing job saying goodbye to Kefalonia and the project until next time.