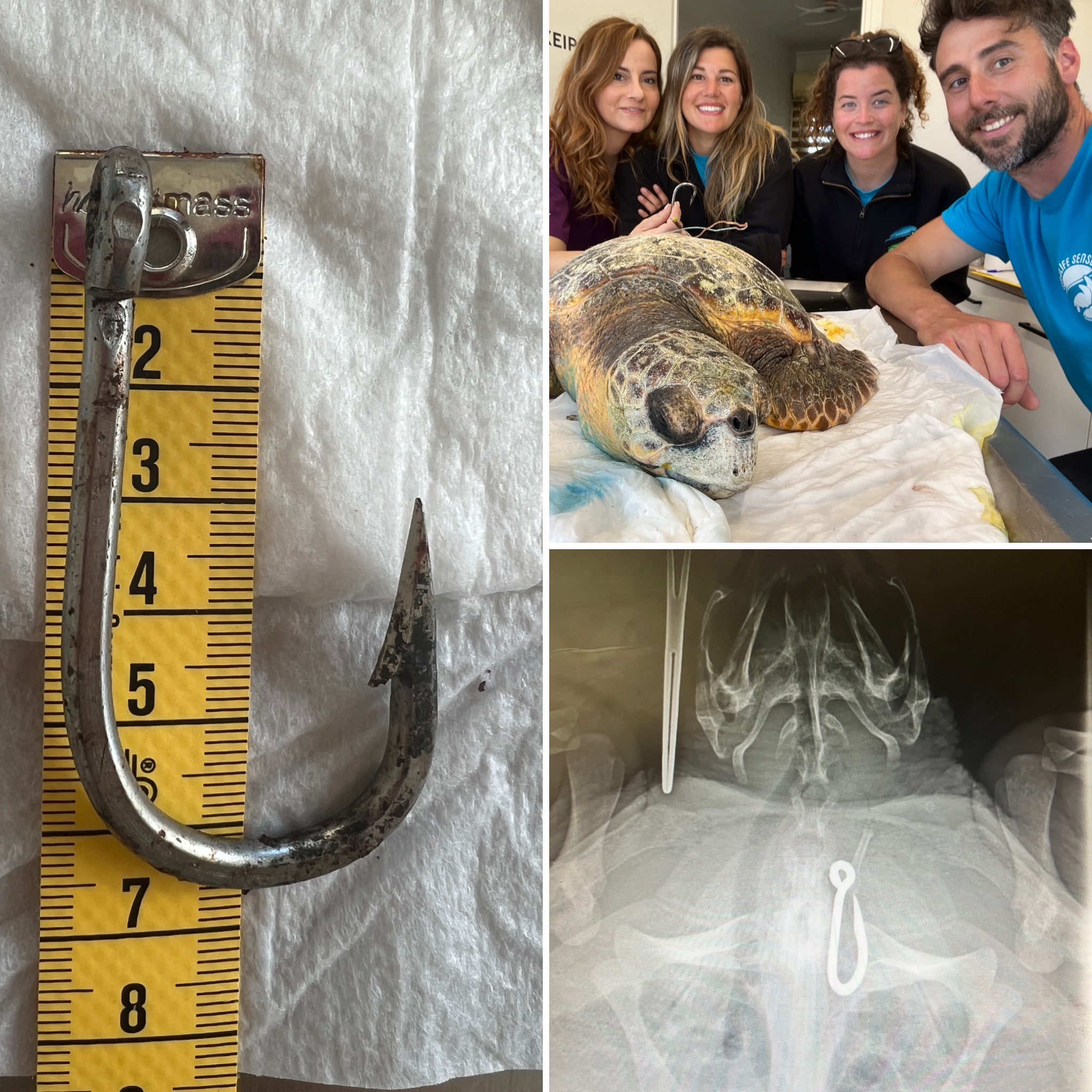 Our latest news – May 30, 2023
The volunteers in Argostoli were excited to find their first nest of the season this week. After our morning survey team discovered the turtle's tracks on Megali Petra beach, everyone returned to locate and protect the nest in the evening. The following morning, a nesting female was spotted camouflaging her newly laid nest on Avithos Beach. This female was Clementine, a turtle previously tagged on a night survey, who was also observed mating in Argostoli harbour in early April this year. This was a special moment for volunteers as it's a rare occurrence for turtles to nest after sunrise.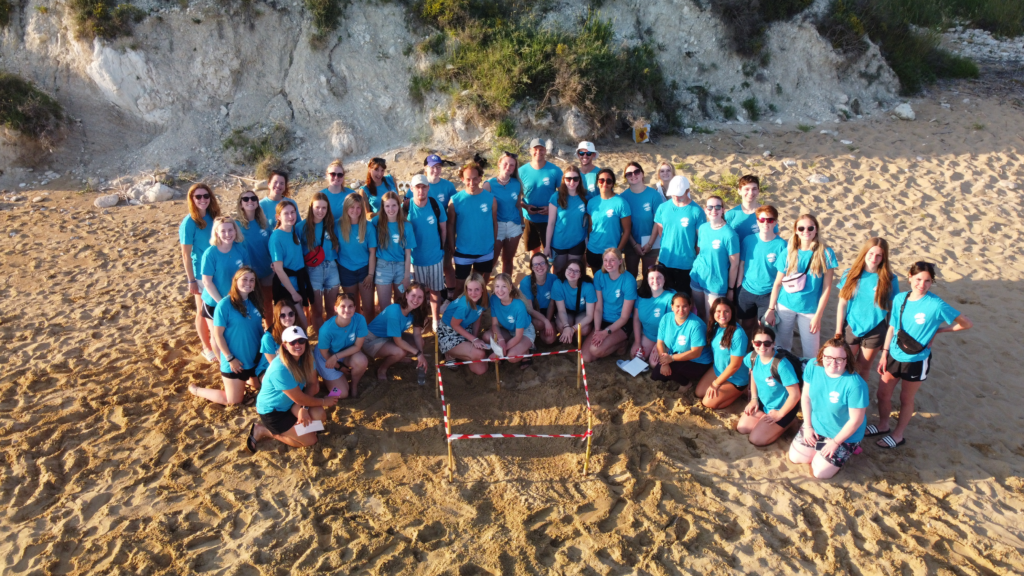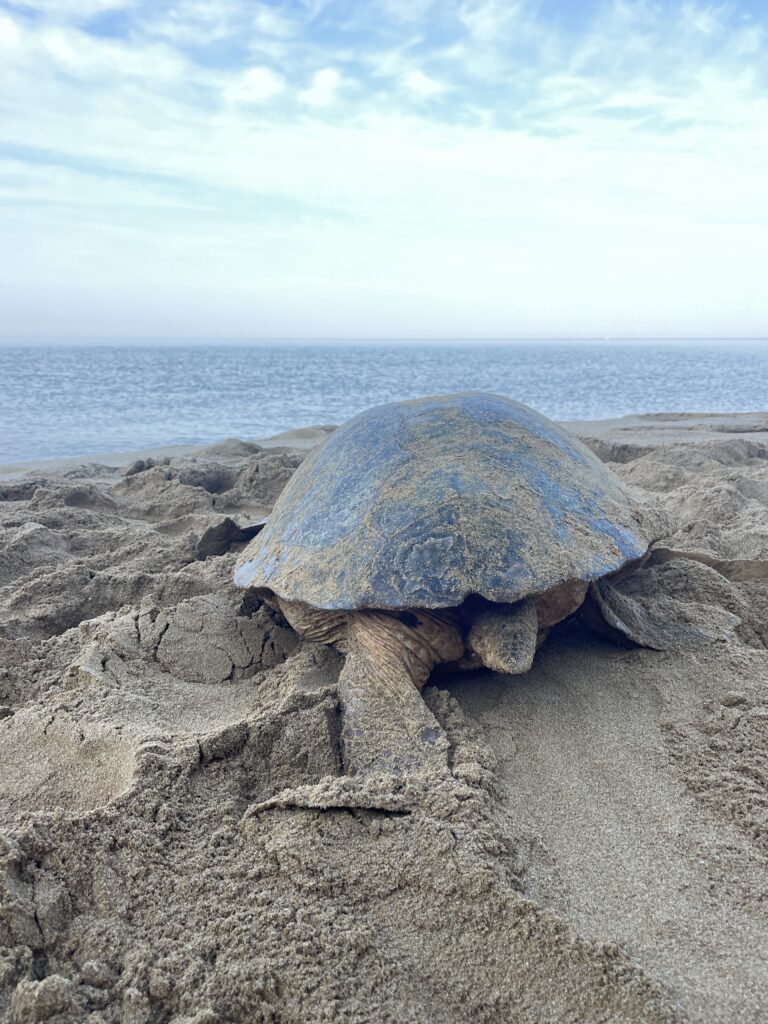 The team in Argostoli began the season with many successful tagging events and tagged 112 new individuals within the harbour. This year a record number of green turtles, Chelonia mydas, have been observed in the Argostoli harbour. Although most green turtles found in the harbour are juvenile and therefore too small to place external tags on, using microchips and collecting data for the photo ID project allows us to understand how long these turtles will stay in the harbour.
In addition to tagging events, we have successfully performed many rescues to remove hooks and fishing lines that can be ingested or become entangled around turtles' flippers. Our team found a juvenile loggerhead turtle, now named Shlomit, with a thick fishing line coming from its mouth. After an X-ray, a large hook was found in Shlomit's oesophagus. Vet Spiridoula Vavasi performed an operation to remove the hook, and we continued to monitor Shlomit for a week before releasing them back into the sea in the region they were found. We hope to see Shlomit again soon, strong and hook free!