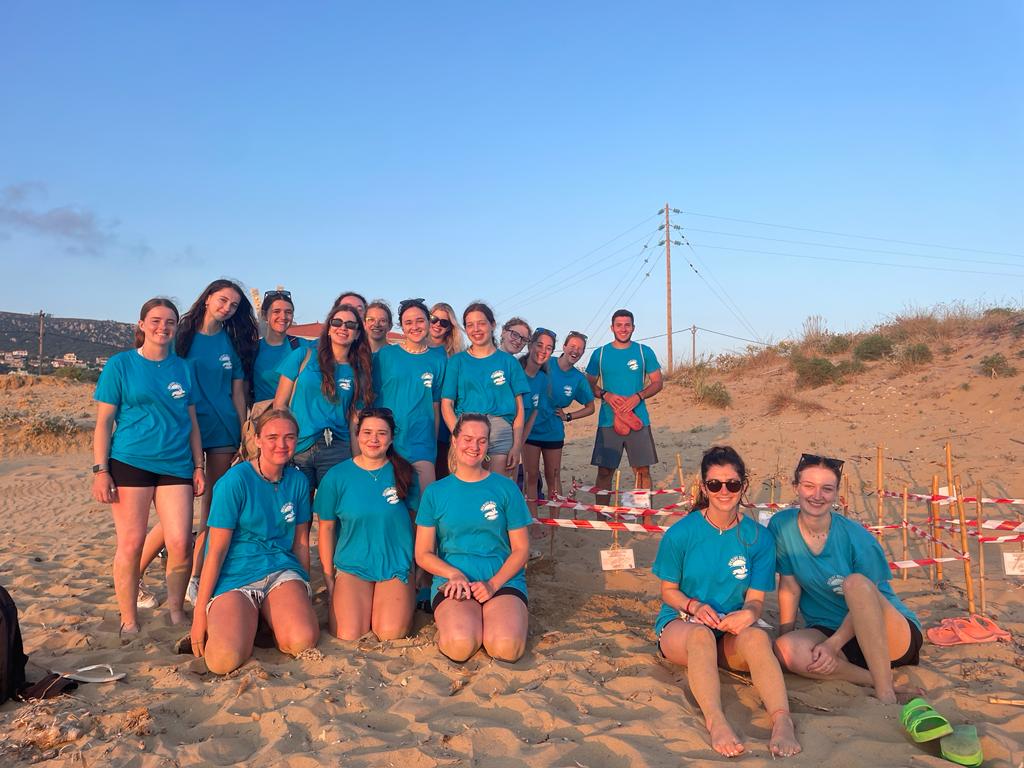 OUR LATEST NEWS – JULY 3, 2023
Argostoli Field Station
Our Argostoli team have been very busy over the last few weeks with the nesting season now in full swing. We are streaks ahead of the past few years, with the nest count now at 70 nests, over 25 nests more than this time last year! We hope to continue to find many nests in the weeks ahead.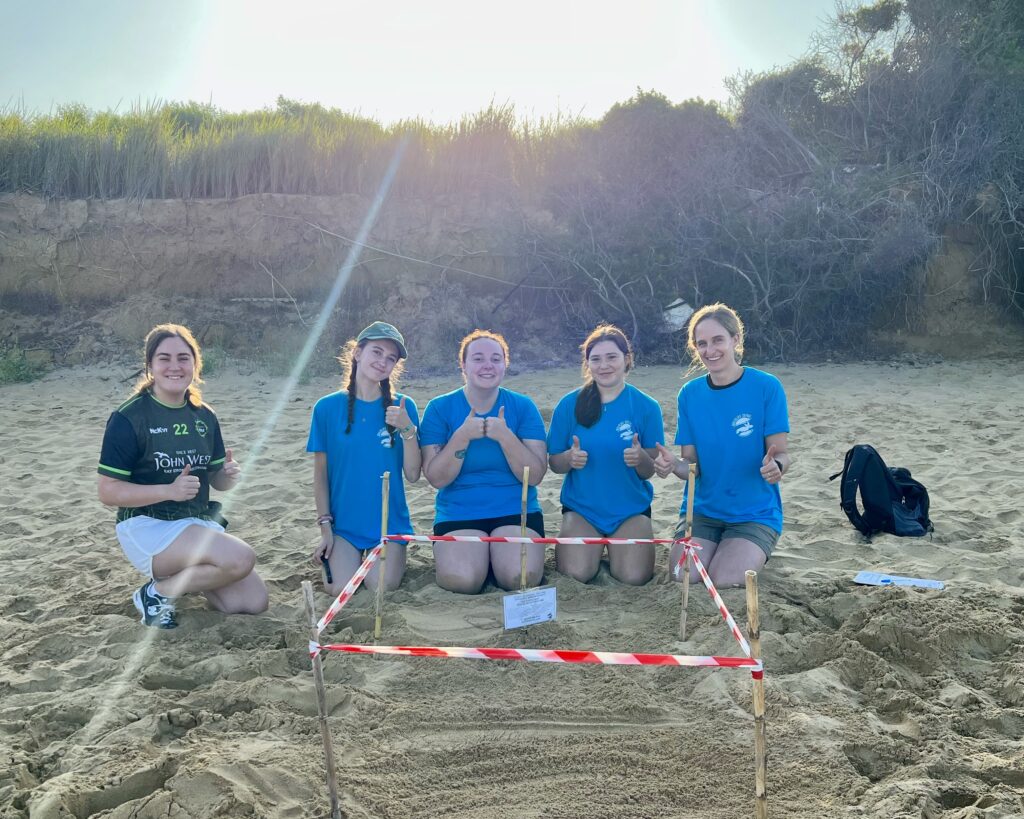 The team have been involved in several rescues over the past couple of weeks. On Friday, a female was spotted from the bridge, during our evening harbour shift with a fishing net wrapped around her neck and both front flippers. She was brought to land for further assessment whereby it was discovered that the netting was wrapped very tightly around her front right flipper. Luckily, we were able to remove this immediately, and she was healthy enough to release her straight after. This turtle was untagged, giving us the chance to tag yet another turtle in the harbour. She has since been named Louisa. We are hopeful to see Louisa again, swimming around the harbour healthy and happy in the future!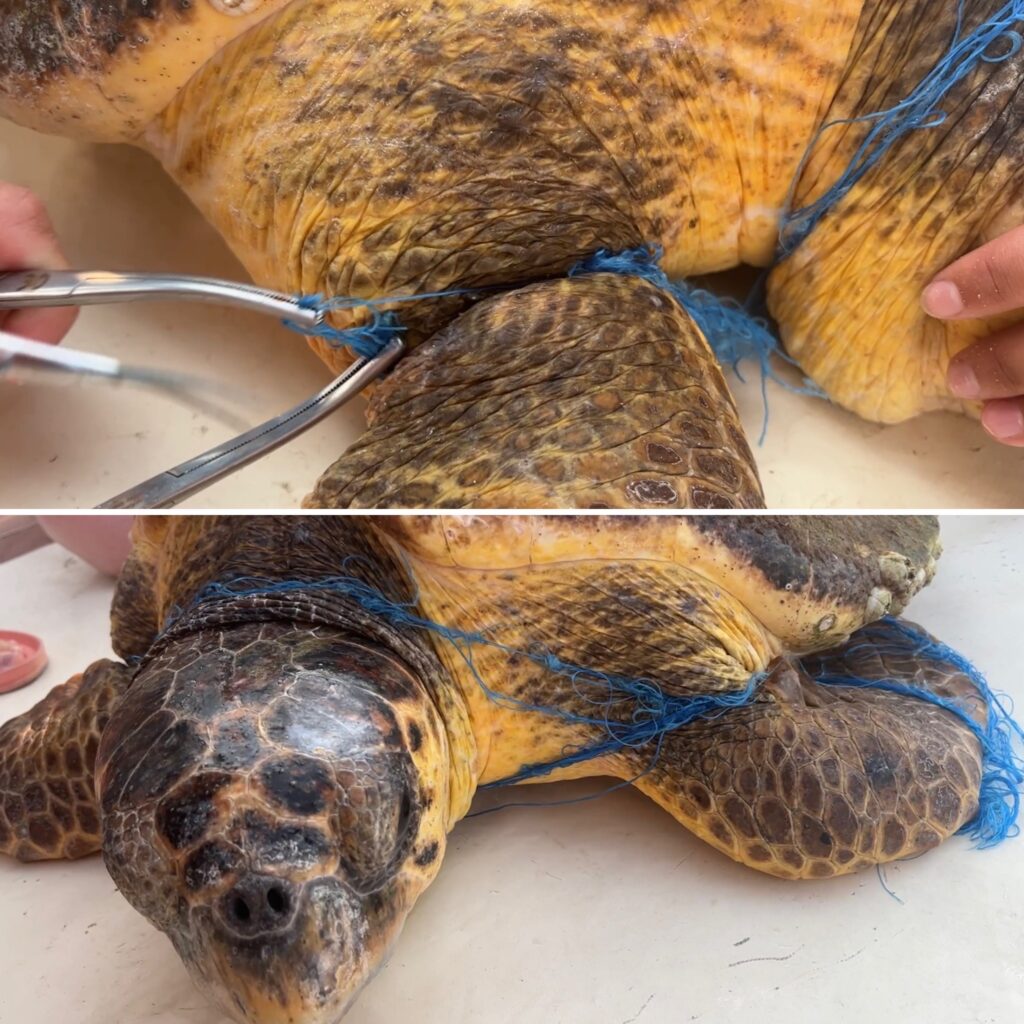 Our volunteers have settled in very well here at the Argostoli field station, taking part in pizza night, quizzes, beach rounders, and sunset swims. Morale has been high amongst the group with our volunteers even writing very creative songs to sing on their morning survey shifts!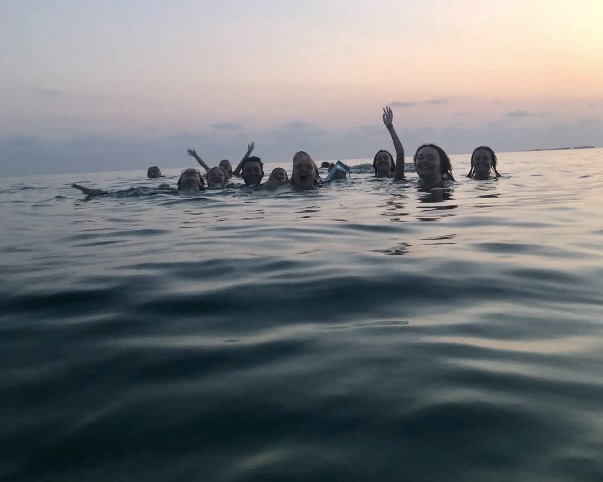 Lixouri Field Station
The last couple of weeks have been busy in the Lixouri area and we have now reached a total of 167 emergences. Twenty-six new nests have been located and protected during morning surveys, bringing the total protected nest count across the Lixouri beaches to 49. Nearly half of these nests were found across the Vatsa survey area.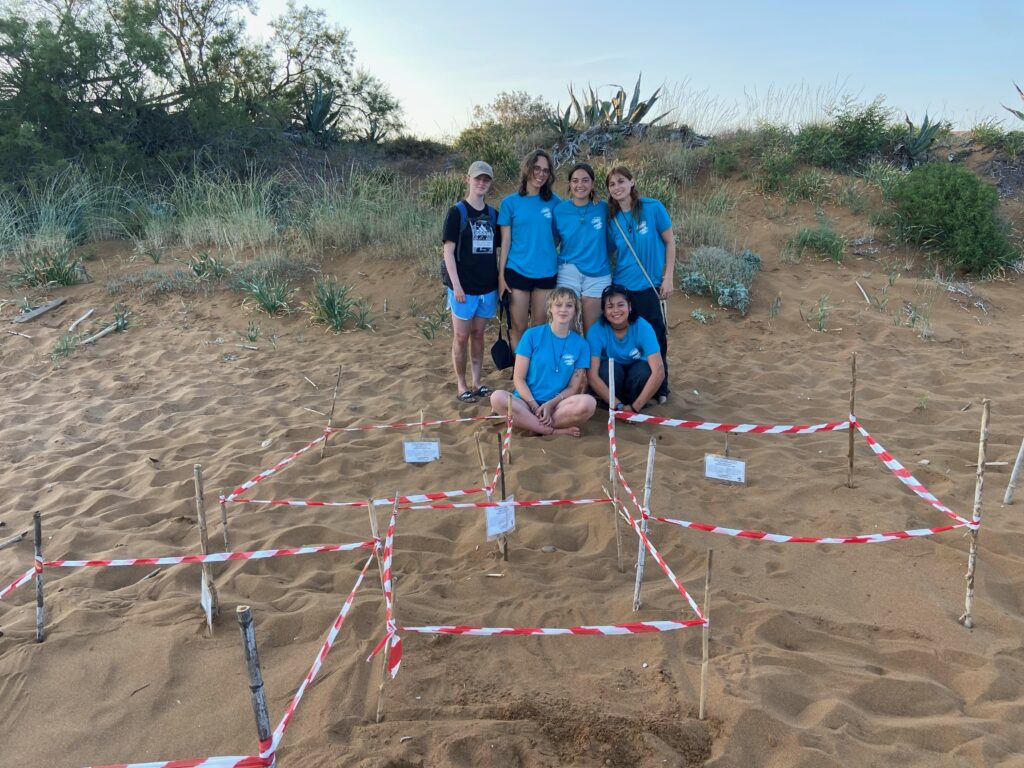 Six new nesting female turtles have been tagged on Megas Lakkos beach, during night surveys, over the past 2 weeks. As well, 4 turtles who had previously been observed nesting this season were seen again. This included Danielle, who laid her third clutch of the season. We look forward to potentially seeing her lay her fourth clutch next week!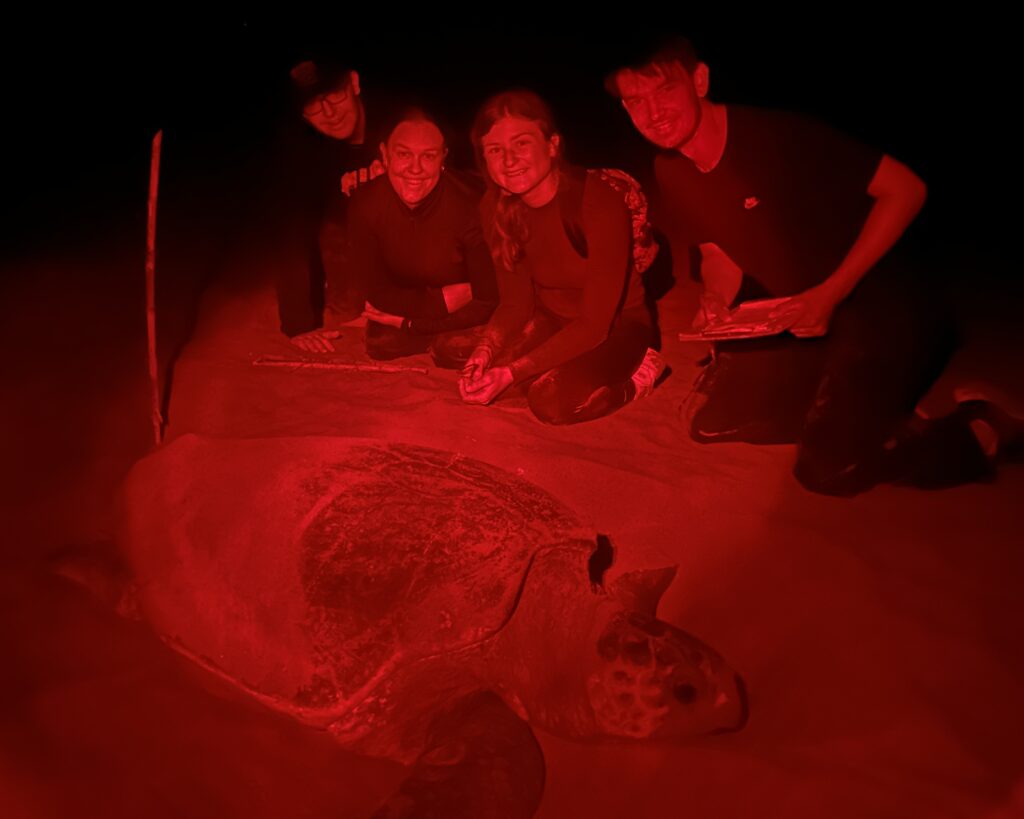 A newly tagged turtle, first seen last week and named Blitz, was crowned as the second smallest turtle to have ever been recorded on a night survey. Blitz was spotted just before sunrise, nesting only 5m from sea. Due to the proximity of this nest to the sea, it was relocated higher up the beach, to a safer location within a few hours of it being laid.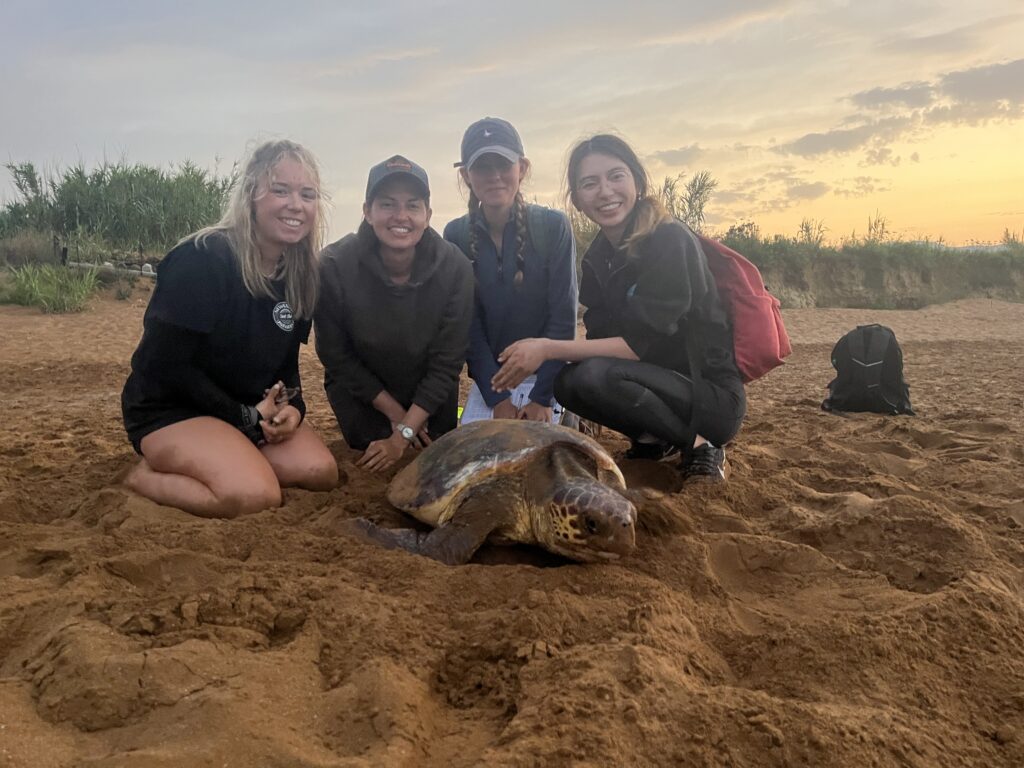 Ten other nests also needed relocations in these past 2 weeks, for a variety of reasons including the eggs being laid too close to sea, in clay, in heavily rooted sand dunes or other threats to their viability.
Lourdas Field Station
The Lourdas area has been picking up in activity with many emergences every morning and a total of 11 new nests over the last 2 weeks. The first nest for Trapezaki was laid last week and subsequently relocated to Kanali for optimal protection and survivability. There were a further 8 nests laid on Kanali which were all left in situ apart from 1 and then 2 nests laid on Lourdas with one also having been relocated that morning and the other sometime this week due to Lourdas being a risky beach for storms, flooding and light pollution. During the finding, protecting and relocating of one of the nests on Lourdas it was noted that there were 17 broken eggs and thus removed to prevent contamination of the nest, this high number of broken eggs is unusual and this nest will be one to watch and understand its success rate to hatching.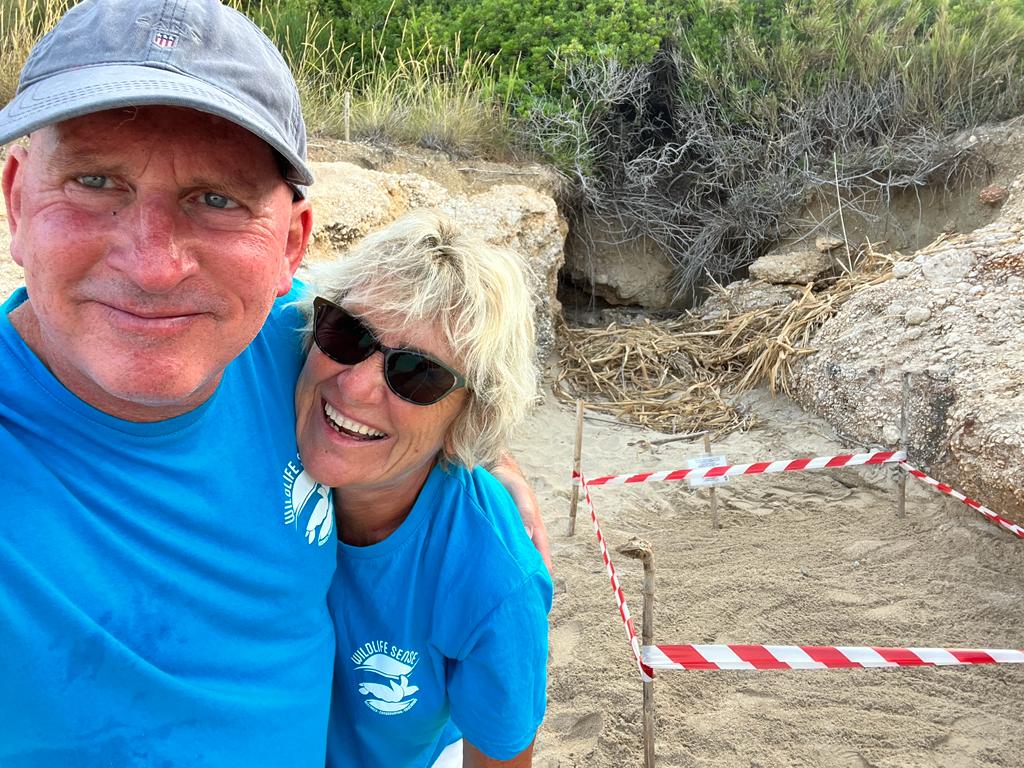 Education programme
Over the last 2 weeks, we have welcomed 2 groups from both the USA and England for volunteering hours and as an educational school trip. Each group were very happy to find a nest or 2 on our Lourdas morning surveys where they learnt hands-on how and why we protect the nests as we do. This is especially when it comes to assessing for relocation and the physical relocation movement from start to finish on our recently laid nests.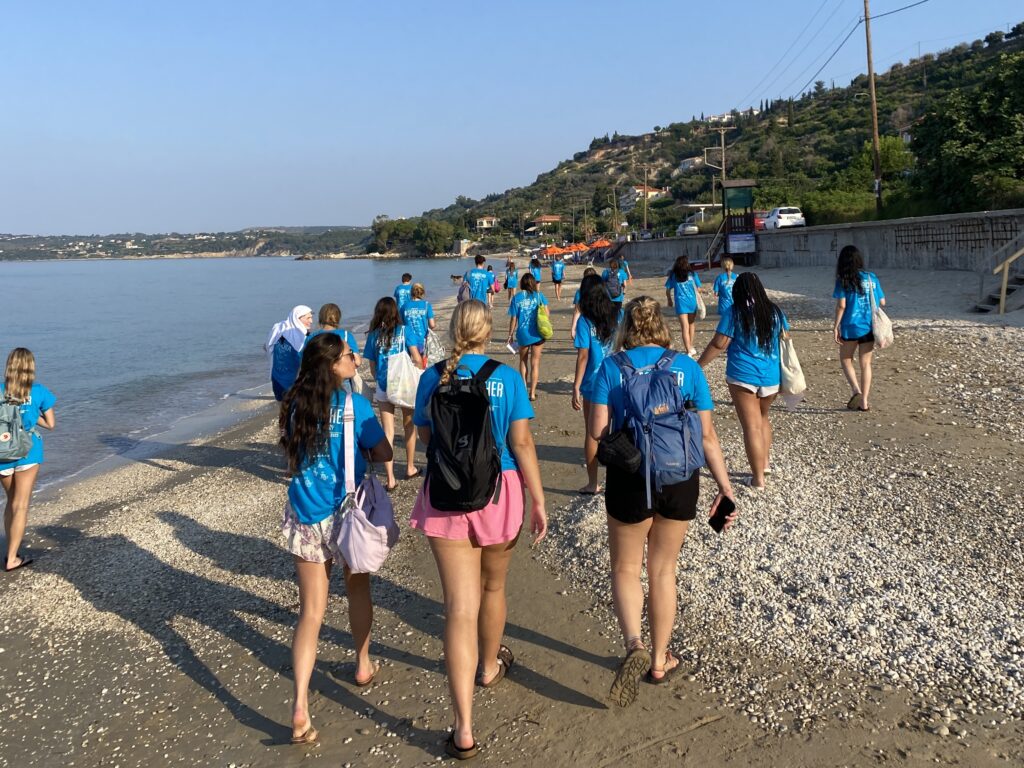 Both groups also visited the harbour to learn about our unique and interesting interactions between the turtles that feed within the area and had many sightings of well-known individuals like Melia.
We have also started the first of many snorkel surveys with the group looking at sea grass distribution along the coastline of Megali Ammos whilst enjoying all the species they encounter along the way.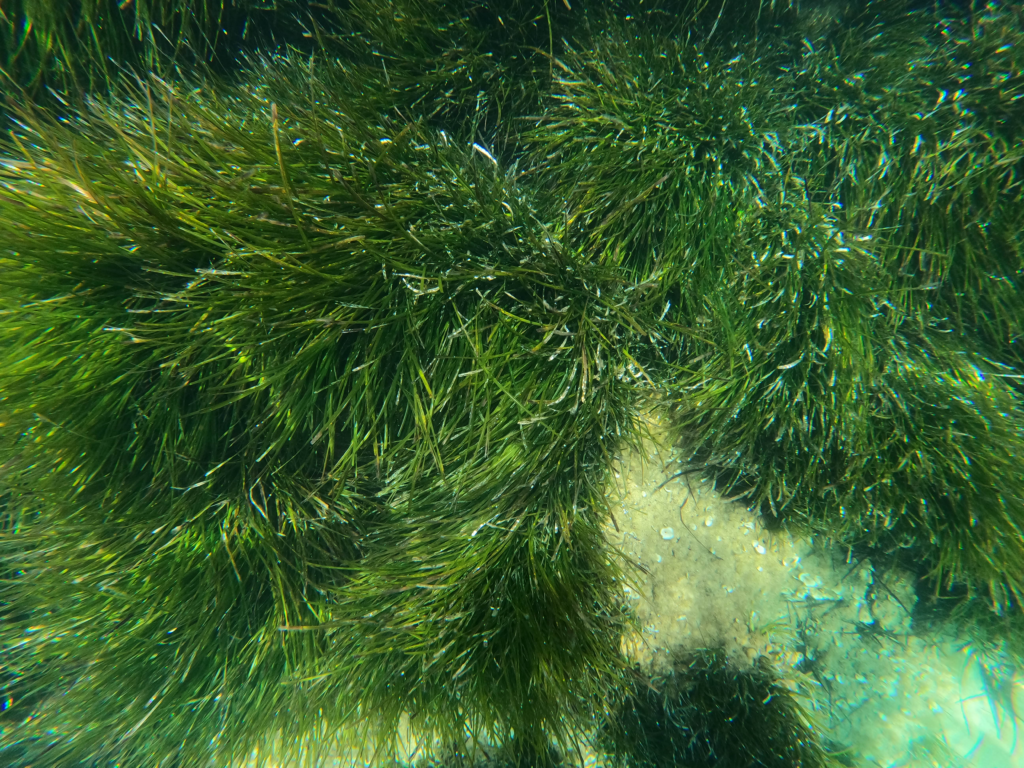 Skala Field Station
We have just welcomed another new group of volunteers who are enthusiastic to learn about and engage with the project. This group have already completed 24 quadrats in just one sand dune survey and are off to a particularly impressive start.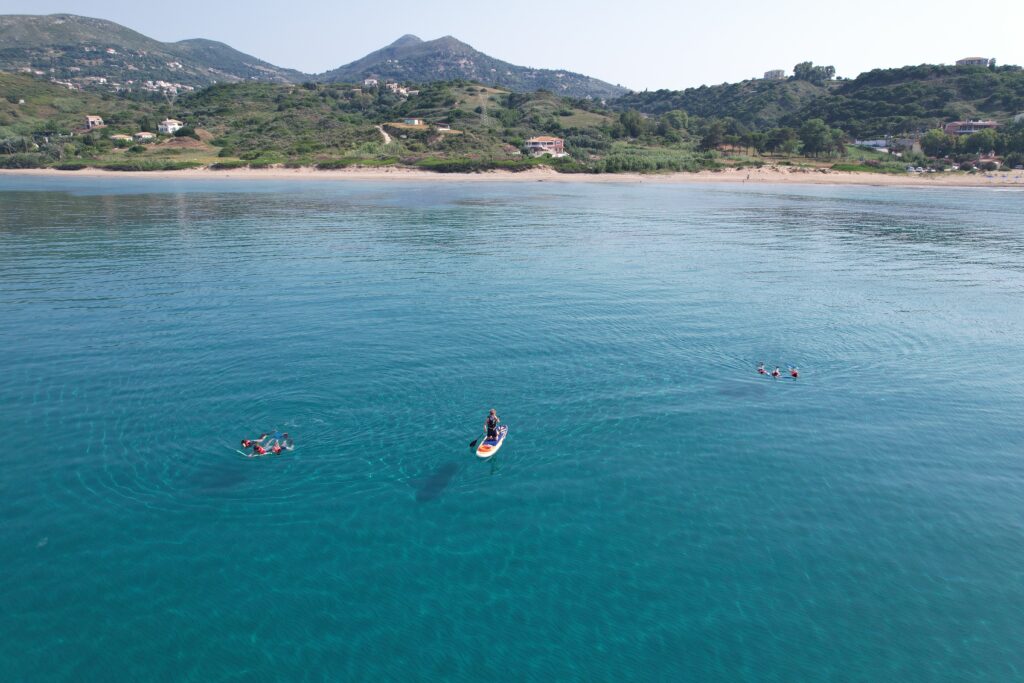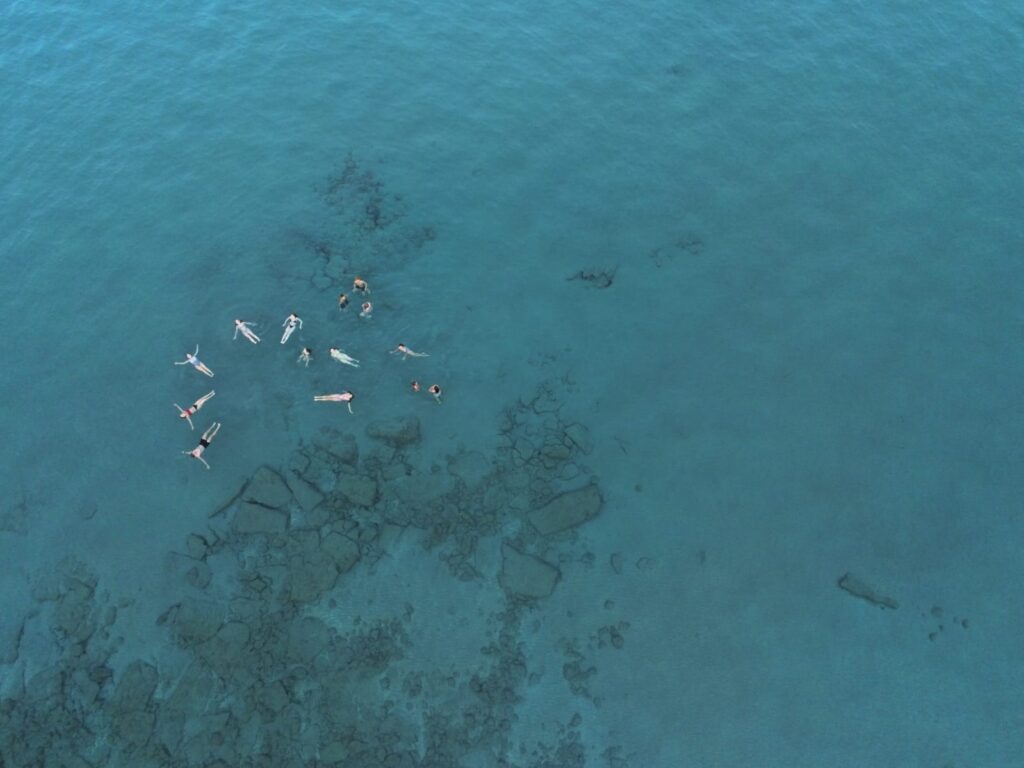 Our snorkel bingo is going very well, as we have spotted both a jellyfish and an eagle ray on our Posidonia snorkel surveys. 15 out of 24 species have now been sighted for snorkel bingo so far! We have covered a distance of 14.4 kilometres over the last two weeks on our snorkel surveys, with Posidonia Oceanica being present in 34.8% of our recorded photos. It has also been a successful couple of weeks for our sand dune surveys, with 158 quadrats being completed. Two new plant species have been frequently appearing in our surveys and have been identified as Reichardia Picroides and Daucus Rouyi.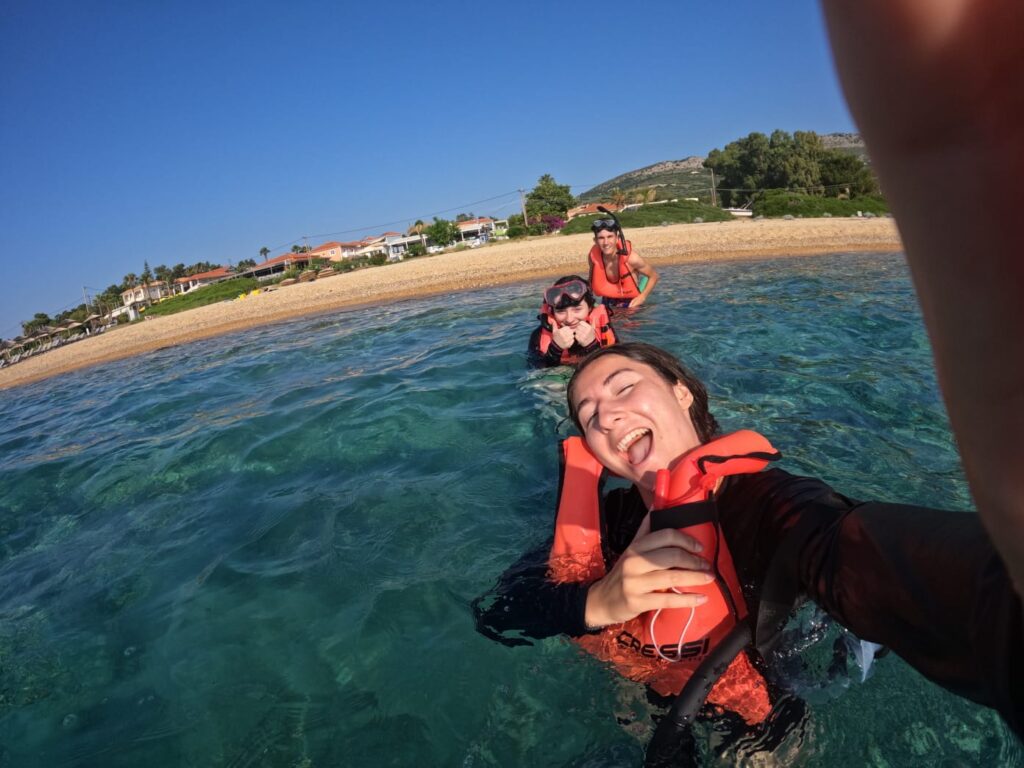 Our beach Olympics night was a success, and we were impressed by the commitment of our volunteers to the events! We held some Wildlife Sense themed rounds such as a bamboo javelin, nest stone shotput, and even making their own turtle tracks! The commitment to the hatchling dash was particularly impressive and we look forward to the next Skala Olympic Games. Our sunset swim went well and was enjoyed by all the volunteers, with some great photos to capture the memories. On their days off, our volunteers have been keen to explore the island by taking bus tours, visiting Argostoli and going wine tasting. The volunteers even took a boat trip to the nearby island of Ithaca for the day.