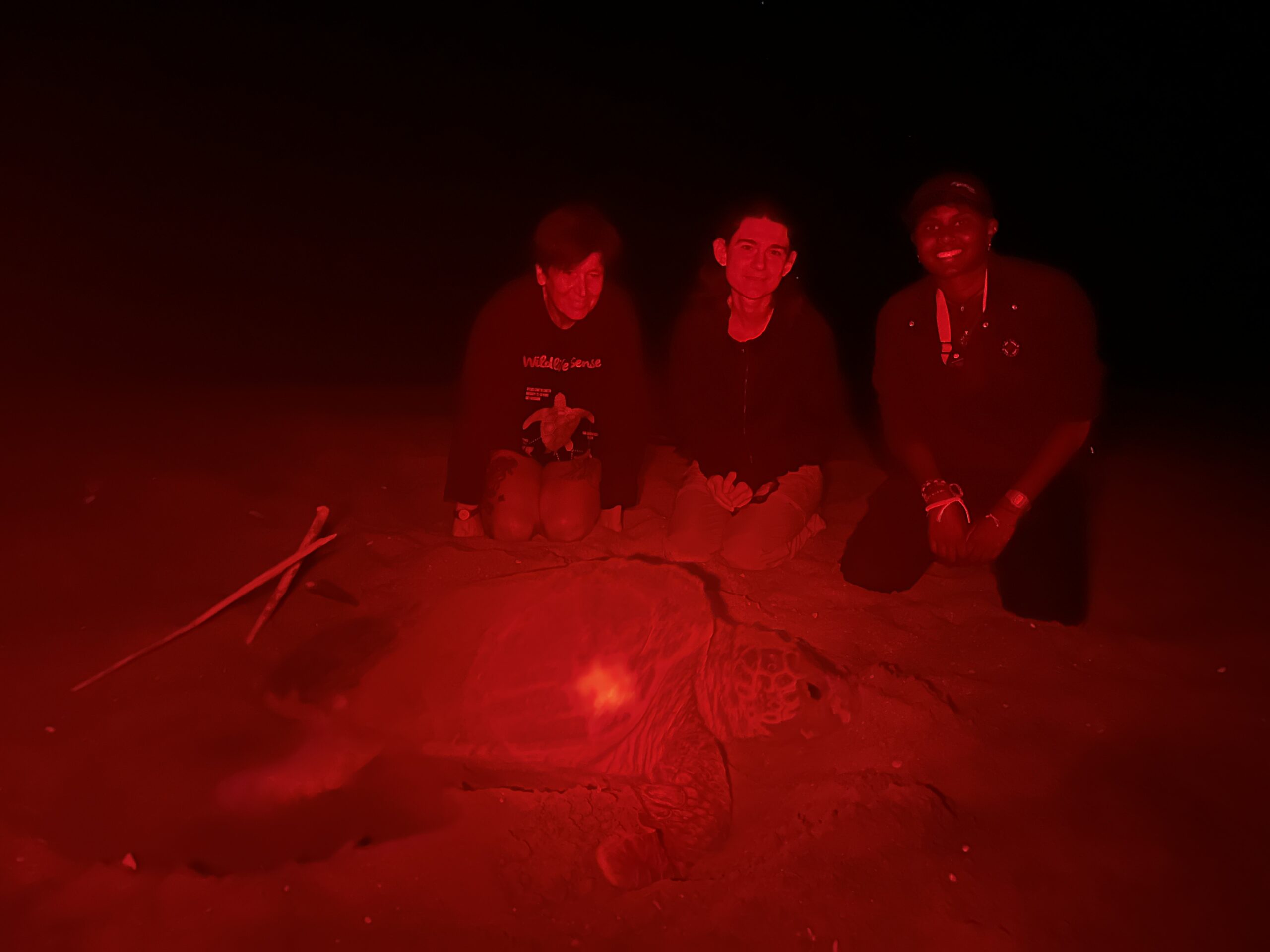 OUR LATEST NEWS – JULY 20, 2023
Argostoli Field Station
Our 2023 nesting season here at the Argostoli field station is flying by, with record-breaking success! In the past week, we have located and protected 24 new nests and exceeded a total of 100 nests across our monitored beaches bringing us to an impressive nest count of 113. Both Avithos and Megali Ammos beaches have been particularly successful, housing more protected nests currently than we have ever seen before in the space of one season!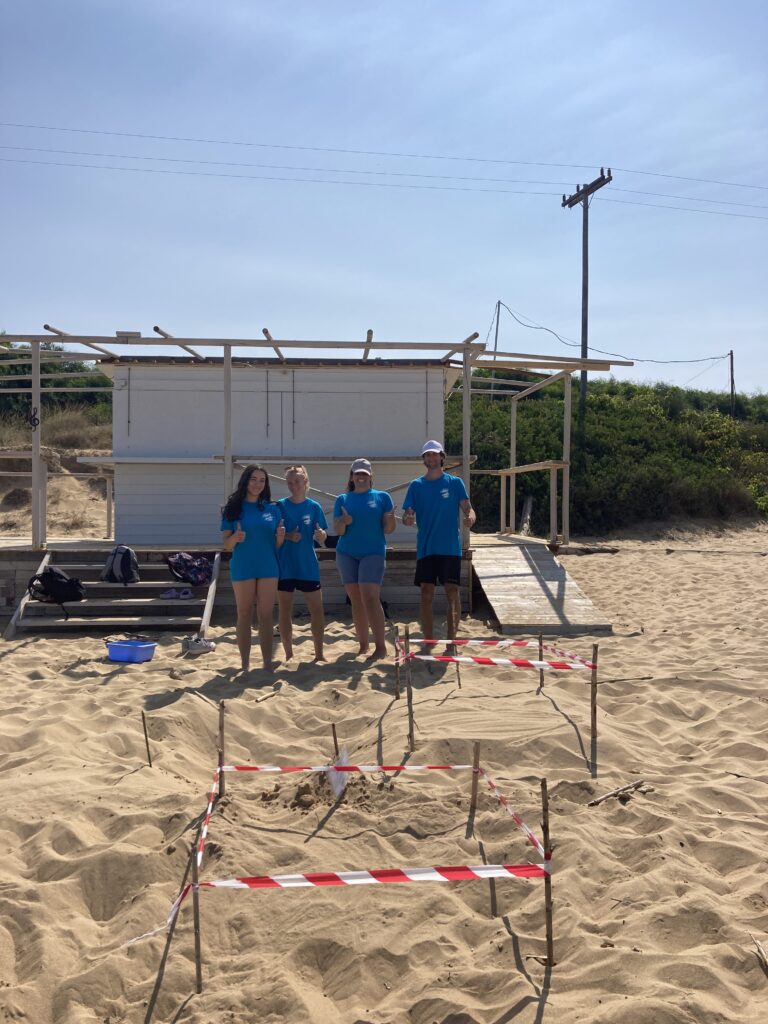 In addition to our busy morning surveys, we have begun preparing for the very first Hatching Rescue shifts. We now have 5 nests that have surpassed the 45-day incubation mark, so we are keeping a keen eye on these nests in anticipation of the first hatchlings of the season. During night one of Hatchling Rescue shift, the team were lucky enough to witness one of our tagged females, Timera, nesting on the beach!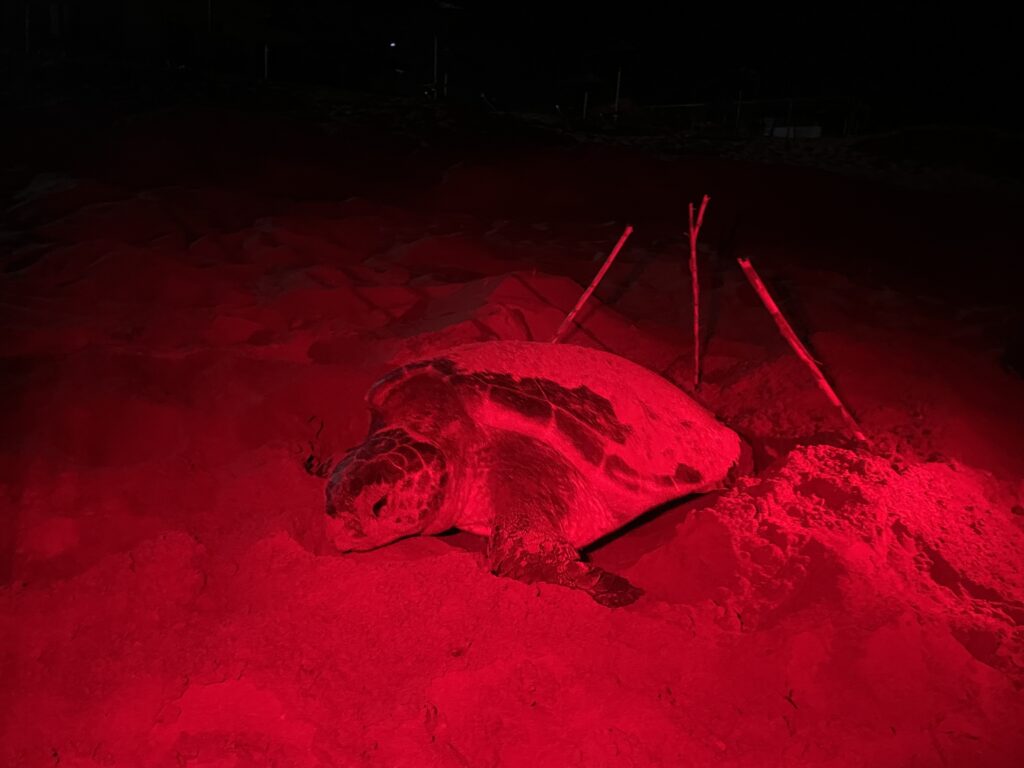 Our wonderful group of volunteers have settled in quickly, and have been kept very busy with all these exciting morning surveys, evening relocations, and some very interesting harbour shifts. We have all been very excited to be spotting multiple green sea turtles and a few rays during our daily harbour patrols. We cannot wait to see what the rest of July brings!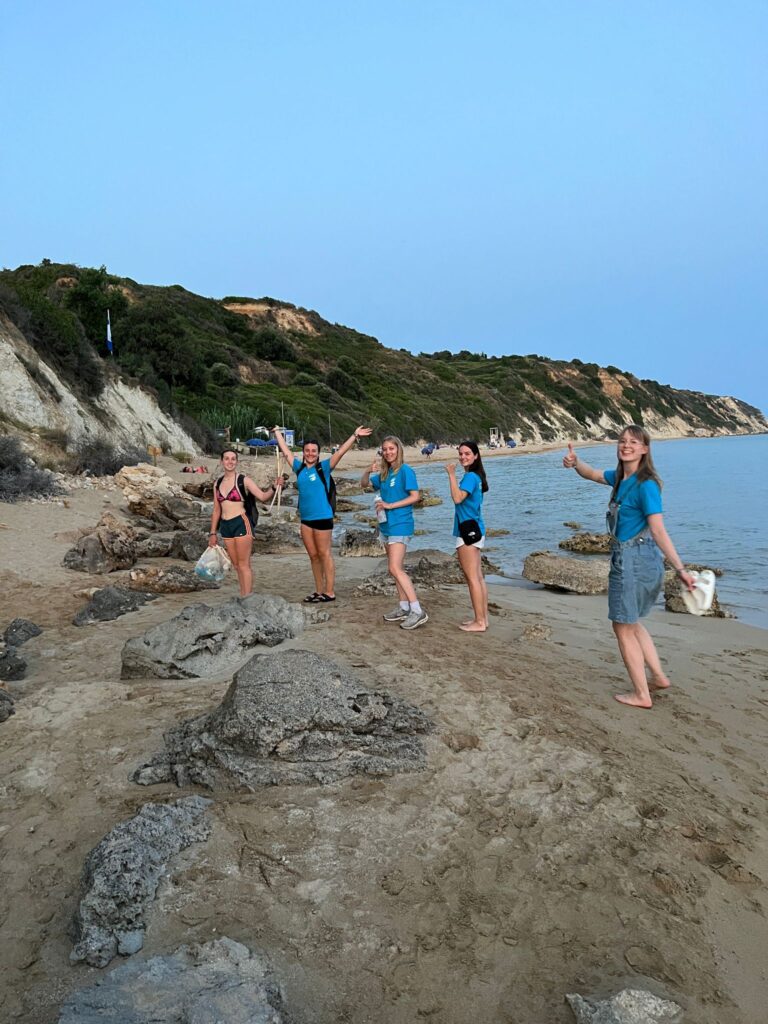 Lixouri Field Station
It's been another busy couple of weeks for Lixouri's nesting females with 95 new emergences, 20 of which were recorded on one morning, setting a new record for this season in Lixouri. A further 21 nests were located and protected, 12 of which were relocated. This brings the total protected nest count across the Lixouri beaches to 70.
Night survey has seen 10 different turtles over the last 2 weeks, 6 of which had previously been observed on Megas Lakkos this season. This includes Mildred and Mabel who were observed laying their second and third clutch respectively. During 1 night shift last week, volunteers were lucky enough to observe a record-breaking 3 turtles nesting! One of these turtles was a Megas Lakkos regular, Danielle, who laid her 5th clutch of the season. The team are intrigued to see if this was her final nesting attempt or whether she will nest again. Night Survey also saw the return of a previously tagged female Whiskey, which was observed in the Argostoli harbour a few weeks prior. Whiskey was also nested in 2022 and so the team were surprised to see her nesting again, as females usually only nest every 2 years.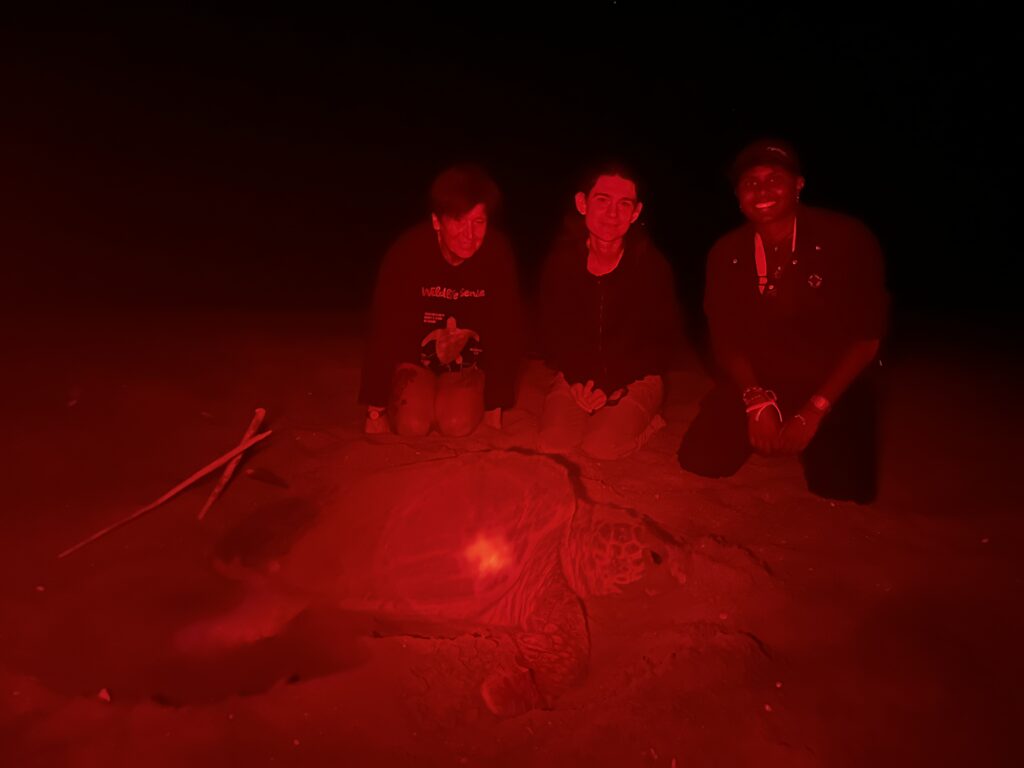 After another busy couple of nesting weeks, anticipation is rising as a few of the nests laid early in the season are predicted to start hatching any day.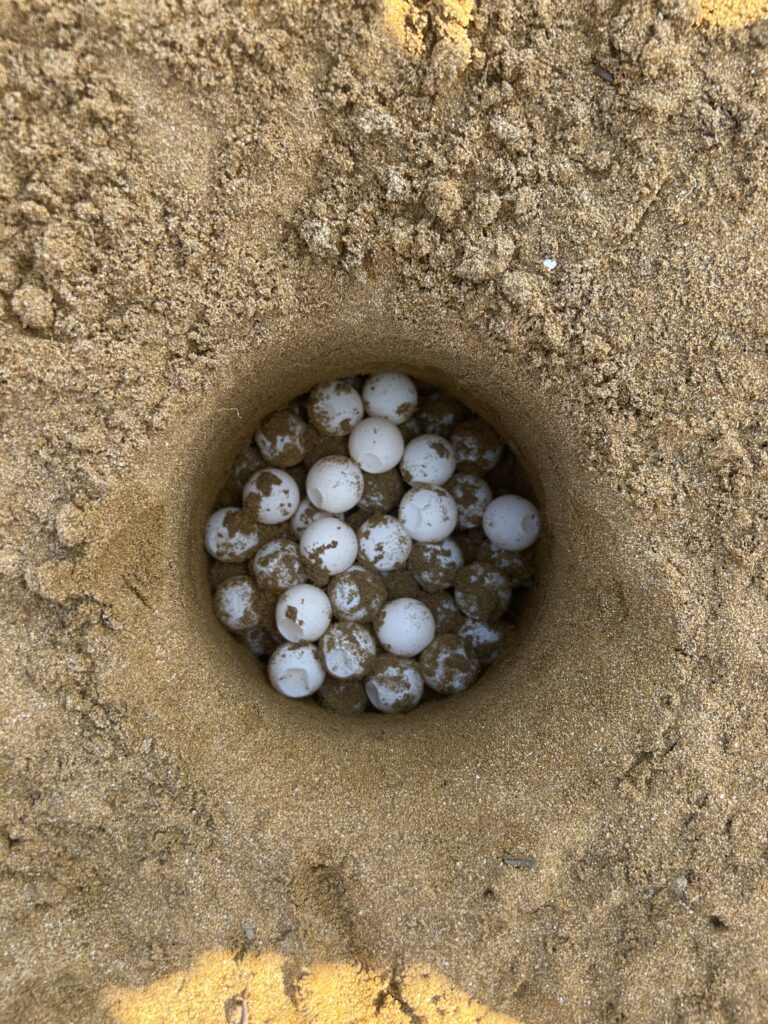 Skala Field Station
Over in Skala, we've had another great two weeks! Our volunteers observed two common eagle rays on one snorkel survey and have continued to race through our snorkel bingo activity. We have also welcomed the new core team to the project! We are now halfway through the Skala season and Jodie, Grace, and Alex will be here for the remainder. They are off to a great start already, swimming with a turtle on Mounda beach on their very first day.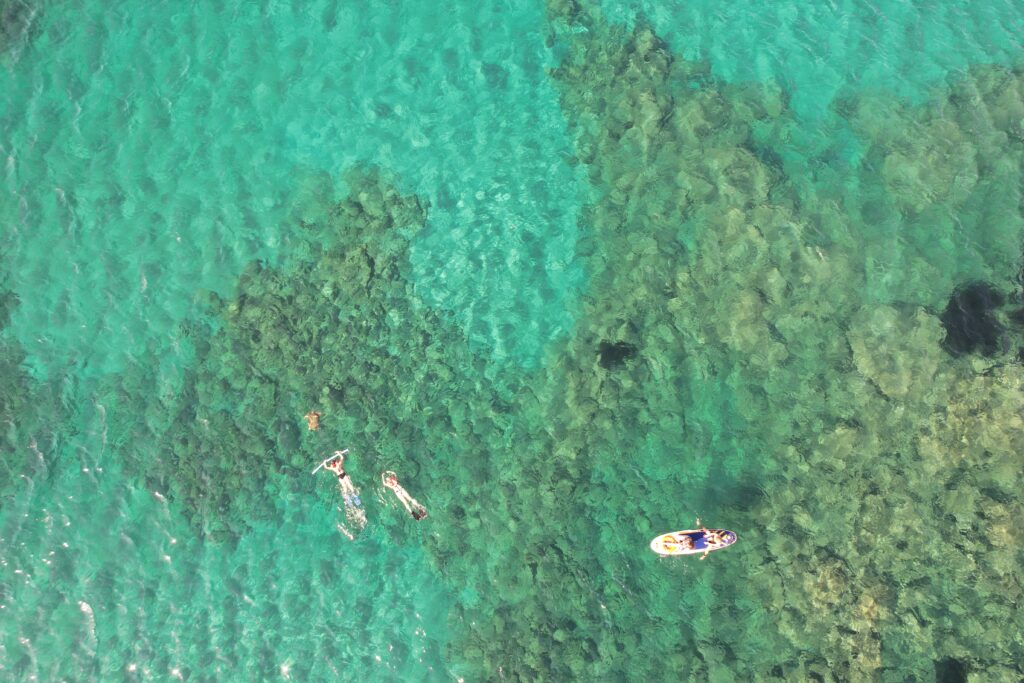 We had an exciting Lourdas morning survey, where a nest was found on Lourdas and moved over to Kanali. This is the Skala team's second Lourdas relocation of the season, so was amazing news for both the volunteers and the core team. We look forward to seeing more nest on our upcoming surveys!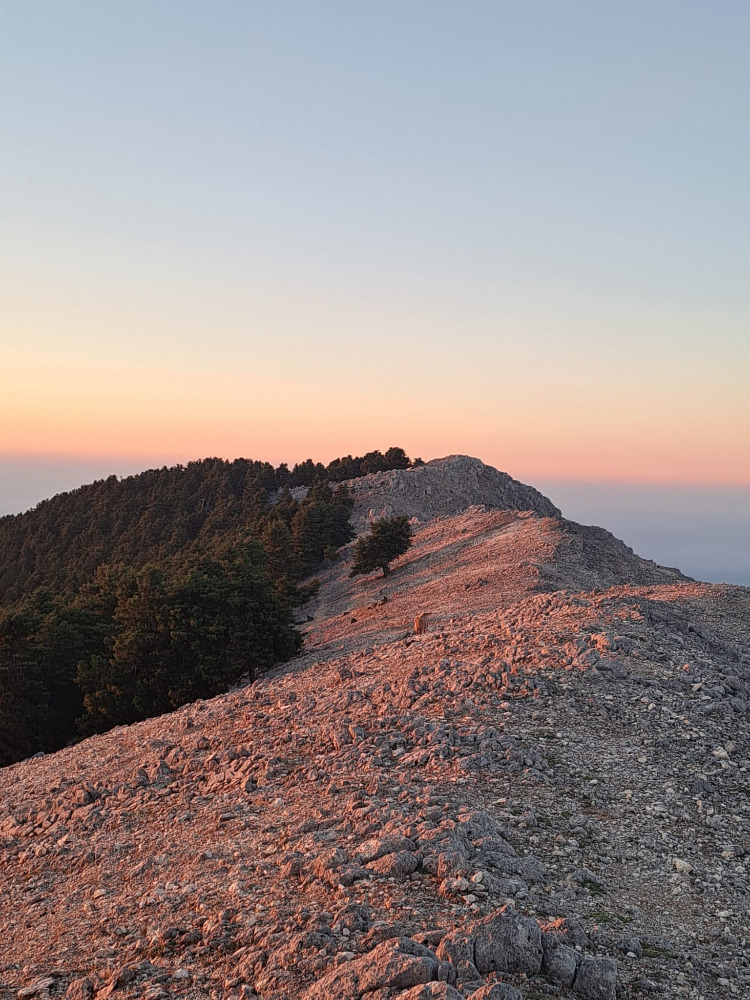 Our volunteers have again been very active on their days off, taking boat trips to Ithica and exploring Kefalonia. We are particularly impressed by our volunteer's commitment to seeing the sunrise from Mount Ainos, as they hiked through the night for the view. They successfully reached the summit in time for the sunrise, which was an incredible sight.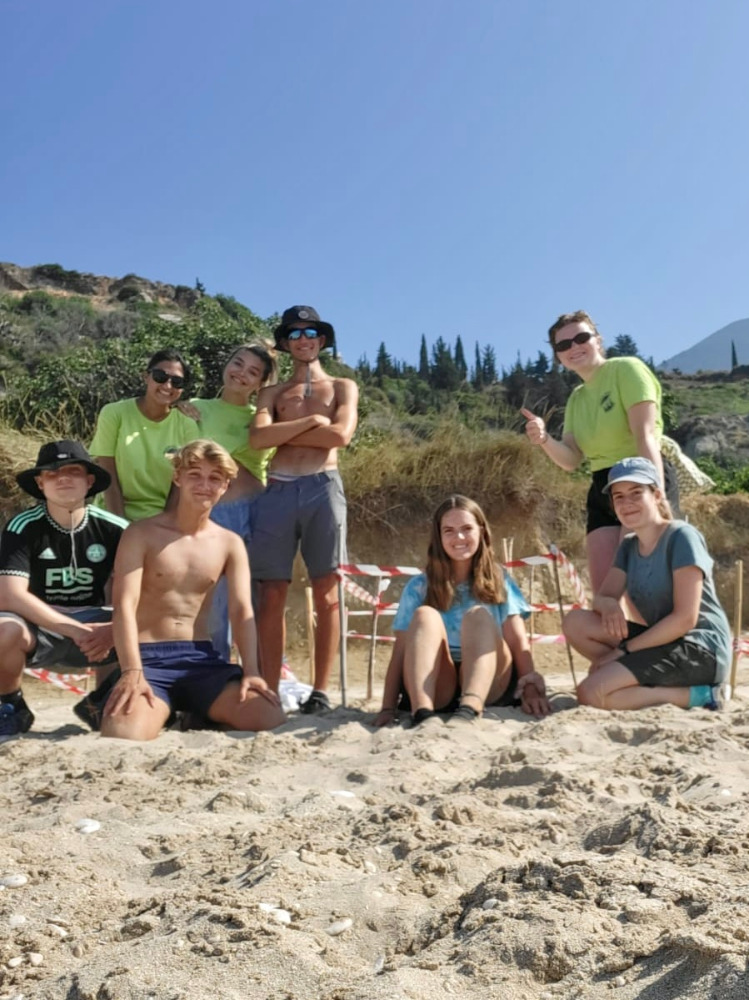 Our first scavenger hunt activity night went very well, with some of our volunteers getting quite competitive! Room 6 was victorious and took home some bracelets as prizes. We also enjoyed a sunset swim on Mounda Beach together. For the group's last night with us, we went out to a restaurant together in Skala.
Lourdas Field Station
It's been a busy 2 weeks for Lourdas with a total of 44 nests now across our 3 beaches surveyed. Each week has had a few relocations from all our beaches to more suitable locations, especially important as we head towards the likeliness that our nests will hatch in the more stormy season of September. One morning was especially busy with a record number of 27 emergences across the morning and despite the long morning in the heat, the team remained in very good spirits! Another day was very special with a few members of our team seeing a nesting female on the beach, an incredible site to see and make note of how our beaches and human influence are affecting their ability to nest successfully and hopefully without disturbance.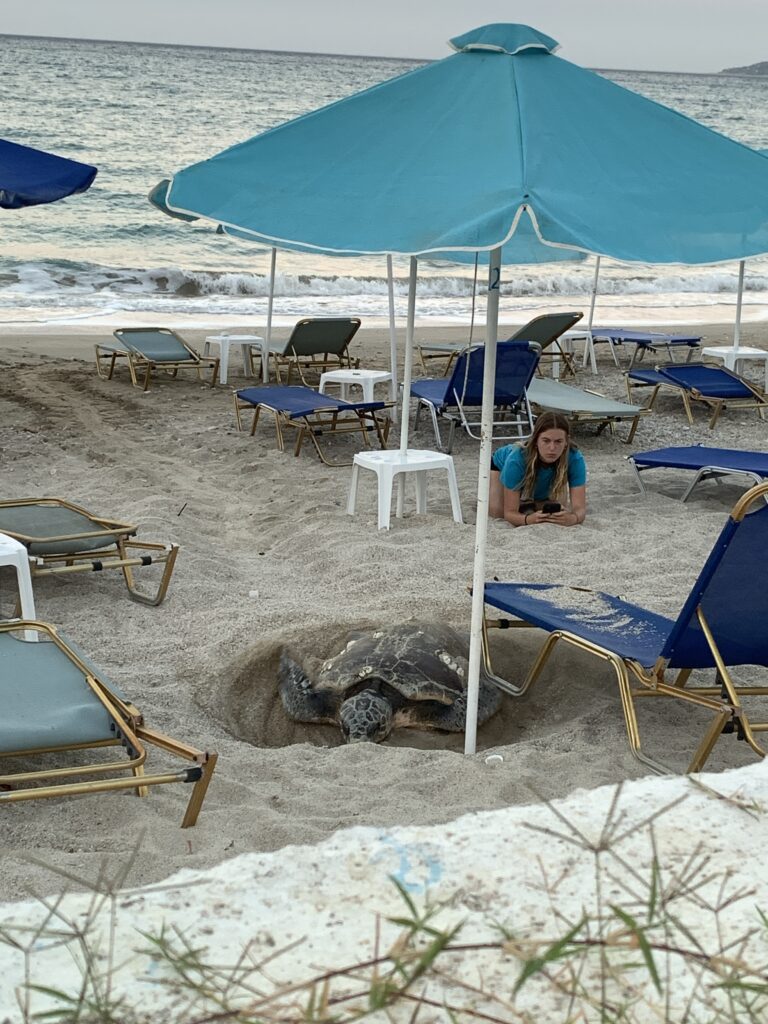 In this case, though we were able to see first-hand that the sunbeds create a major problem as they are difficult to manoeuvre and reduce the amount of viable beach.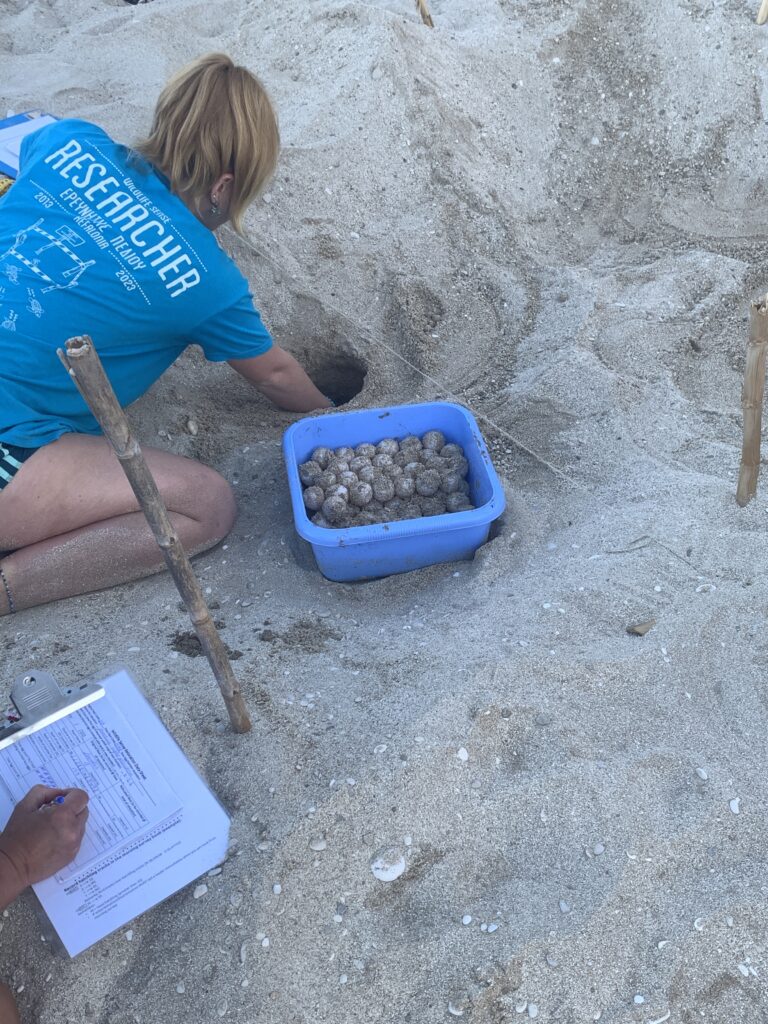 Education Programme
We have been very busy with 4 groups over the last 2 weeks now that our full Education Team has arrived. Two groups have been from the UK, one from England and the other Wales with our other 2 groups from all over the US completing some of their service hours here with Wildlife Sense. With almost all the groups completing snorkel surveys, we have thoroughly enjoyed filling out our snorkel bingo poster with the species that they have seen alongside our vital sea grass.  Many have seen a variety of fish and even a starfish and octopus, whilst a lucky few spotted a turtle and some a monk seal!