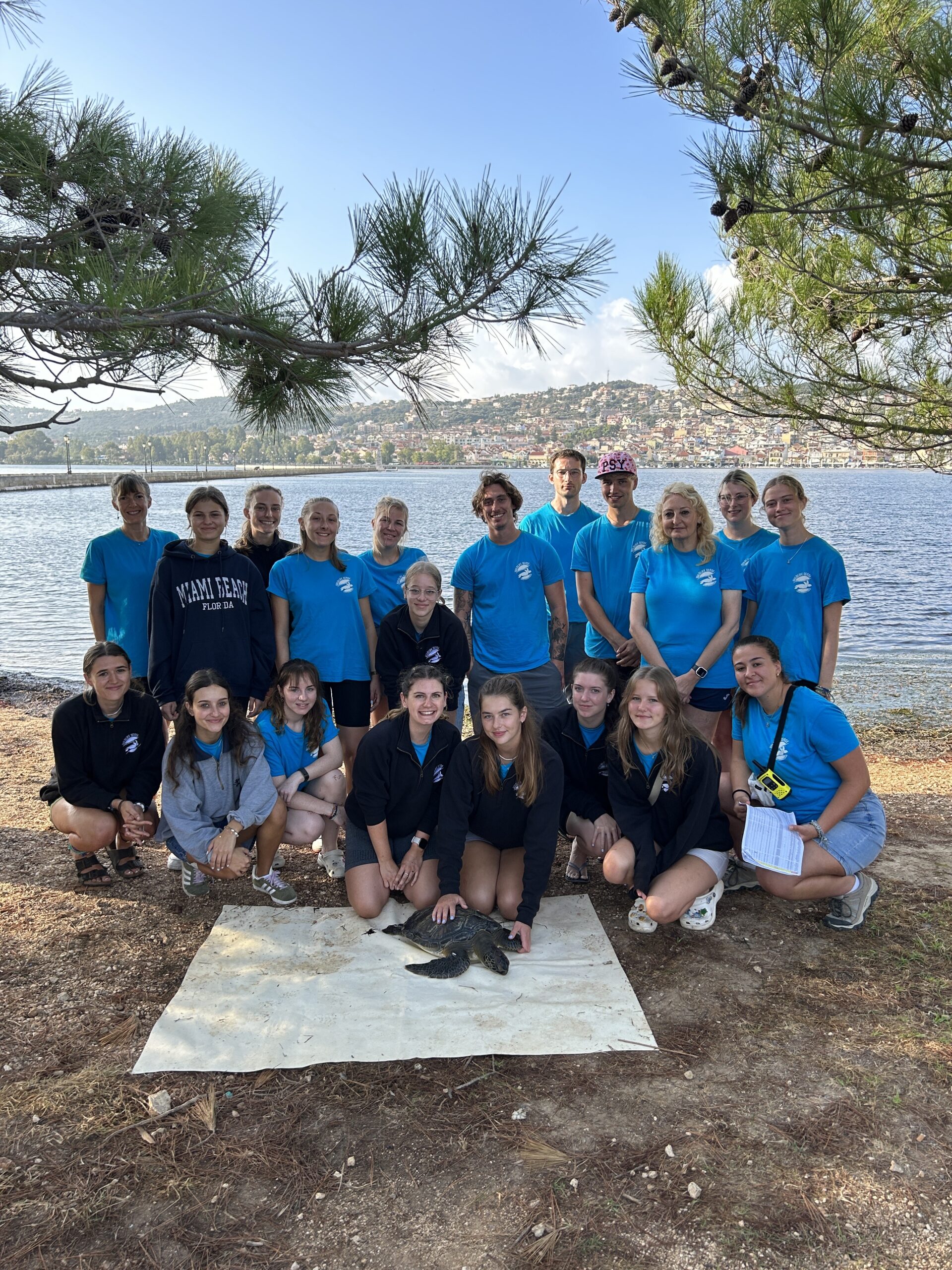 Our latest news – October 30, 2023
Argostoli Field Station
As October draws to an end, we have a total of 3 nests remaining on our surveyed beaches, with 2 on Megali Ammos and 1 on Cape St Nicks. On the 20th of October, the team carried out inventories on two nests; one on a nest that was originally laid on Megali Ammos and the other on a nest that had been relocated from Vrachinari beach in Lixouri. The larger hatchling on the left is from Vrachinari beach and the smaller on the right is from Megali Ammos, and you can see the large difference in size between the hatchlings from the different nests. This could have potentially been due to the different conditions of the two beaches, which could have influenced the development of the hatchlings during the incubation period.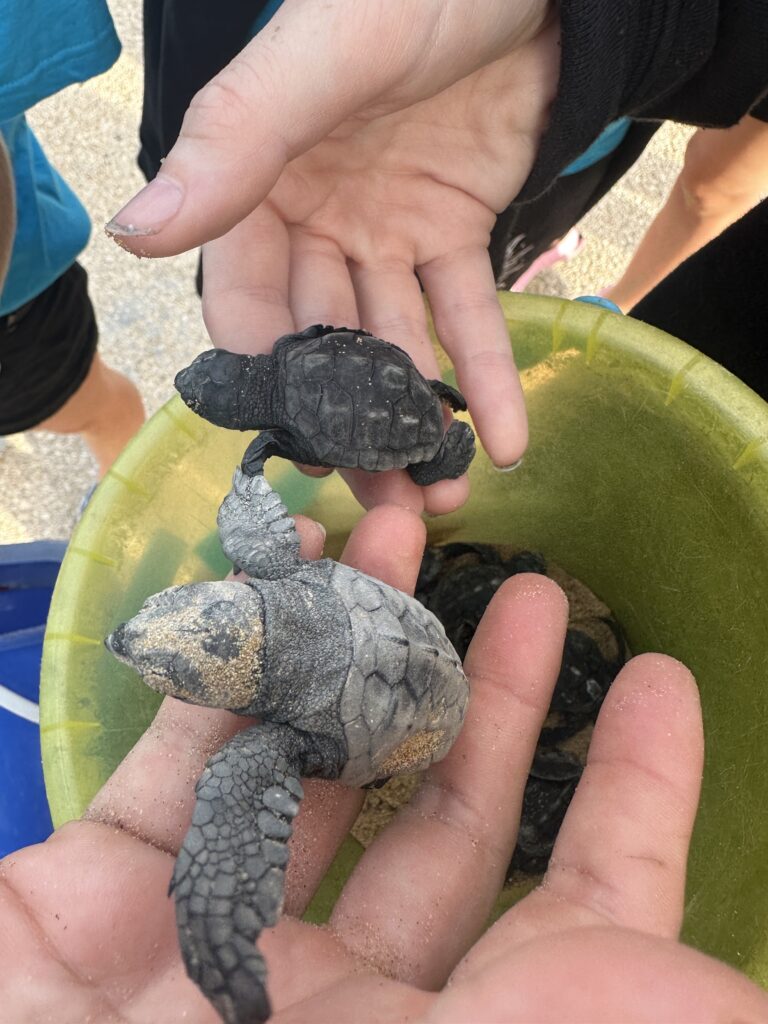 In the past two weeks, our group of volunteers have successfully helped tag and measure 28 turtles with 14 of them being newly tagged, which is very exciting for the team! This group were also ecstatic to see their first juvenile green turtle, who was untagged and named Grogu.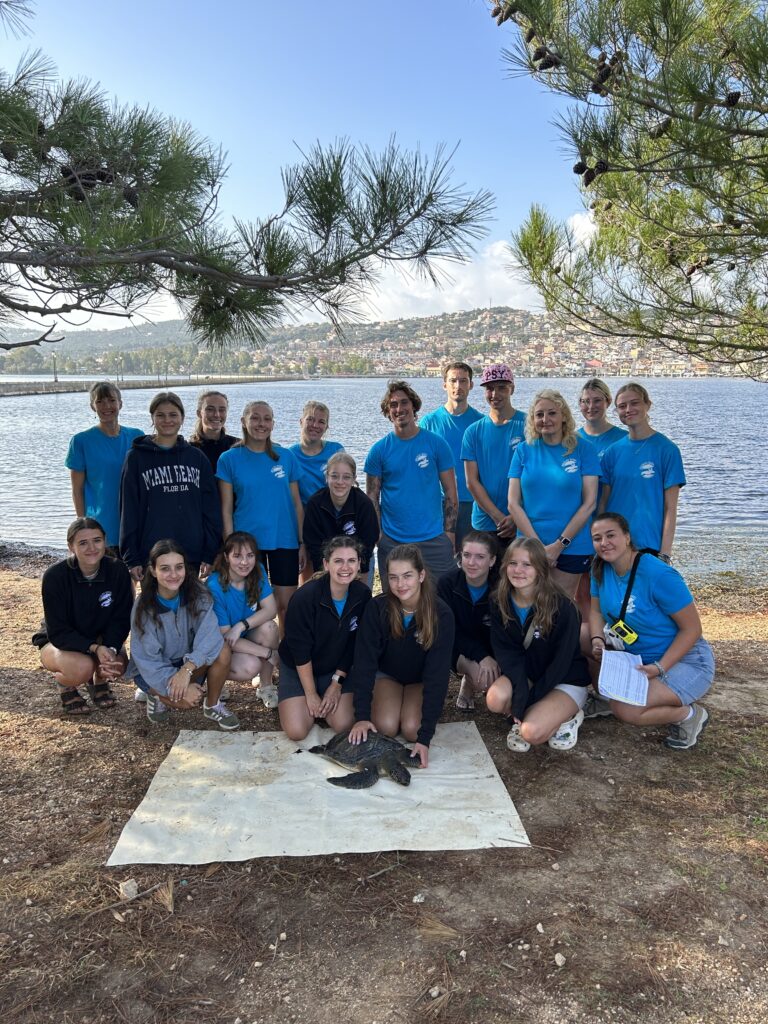 Over 4919 hatchlings were successfully helped to sea from hatchling rescue shifts in Argostoli alone this year! This is an extraordinary number, and we are very grateful for all the help from our valuable volunteers. Overall, we have had an extremely successful season with the team recording a record number of nests, turtles identified in the harbour and total hatchlings helped to sea! We are looking forward to welcoming the team and future groups of volunteers back next year.