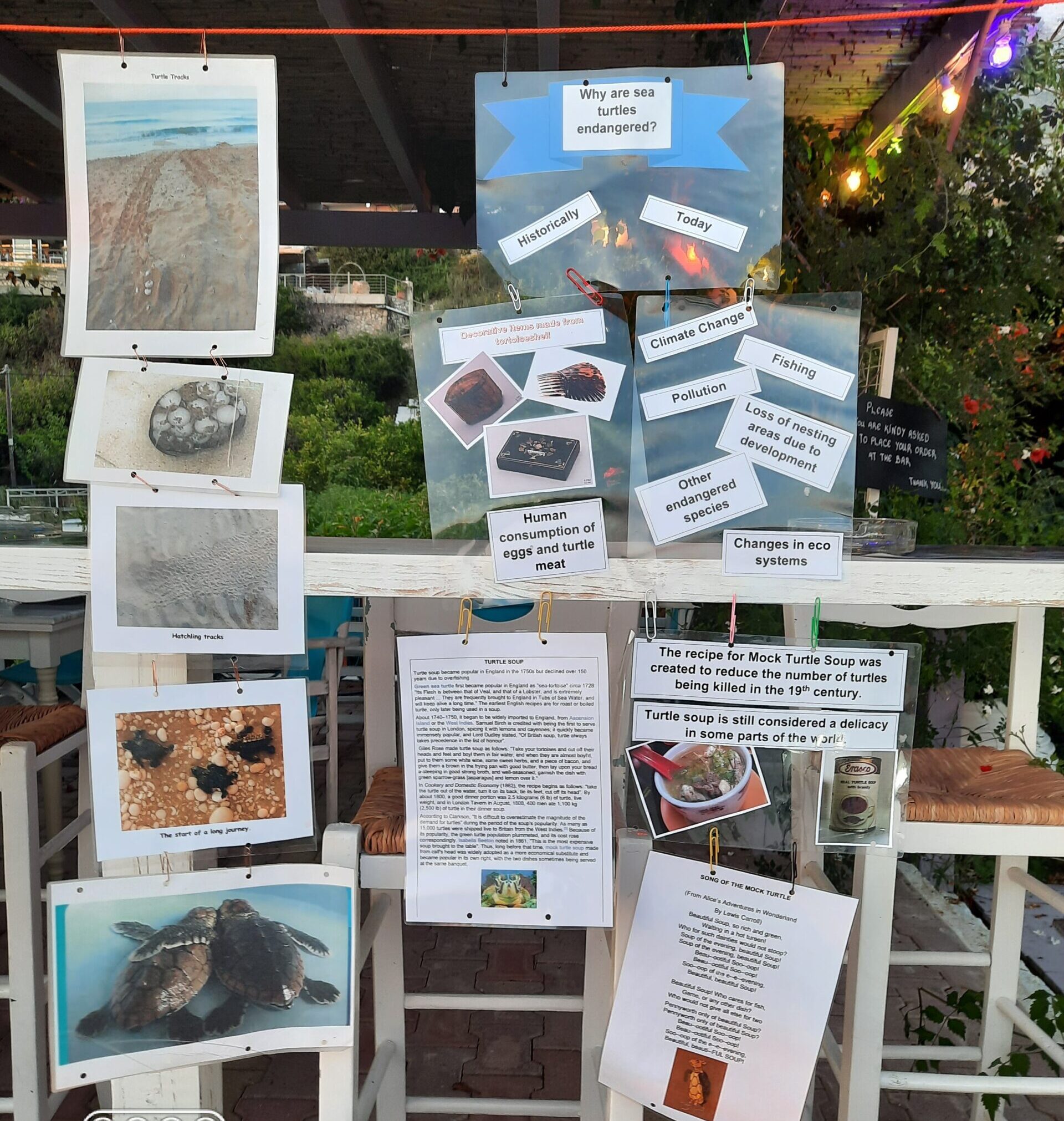 Our latest news – September 25, 2023
Argostoli Field Station
The past two weeks have been filled with numerous turtle rescue missions. We began the week with a volunteer on her morning harbour shift spotting Amaya, one of our female loggerheads, who had ingested a long line. Due to the team's great effort, we were able to swiftly get down to the harbour, identifying and catching Amaya, before taking her to the vets to be x-rayed, to determine if a hook had been ingested. The x-ray revealed that no hook was present and the 236 cm long line was able to be removed safely. Amaya was then successfully released back into the harbour line free.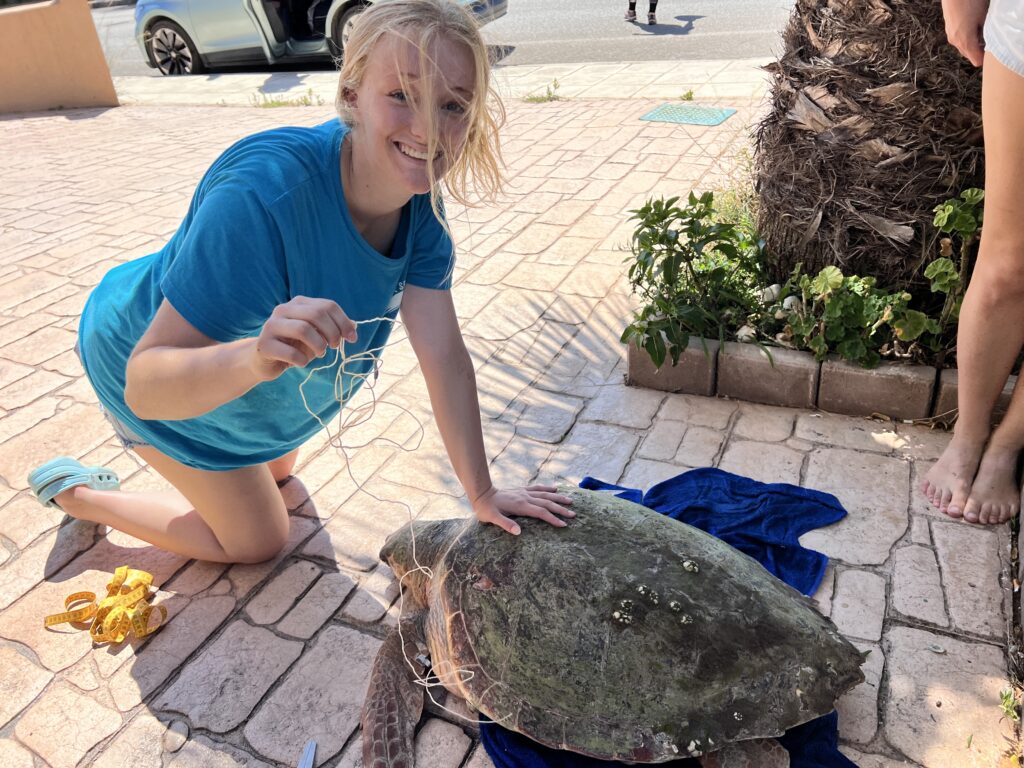 Later in the week, we welcomed a new set of volunteers to our field station who are thoroughly enjoying their time here, especially harbour shifts which have proven to be everyone's favourite. Through inventories and hatchling rescue shifts in just one week they have managed to help 743 hatchlings safely get to sea, this has reduced the remaining number of nests to 41 on our surveyed beaches.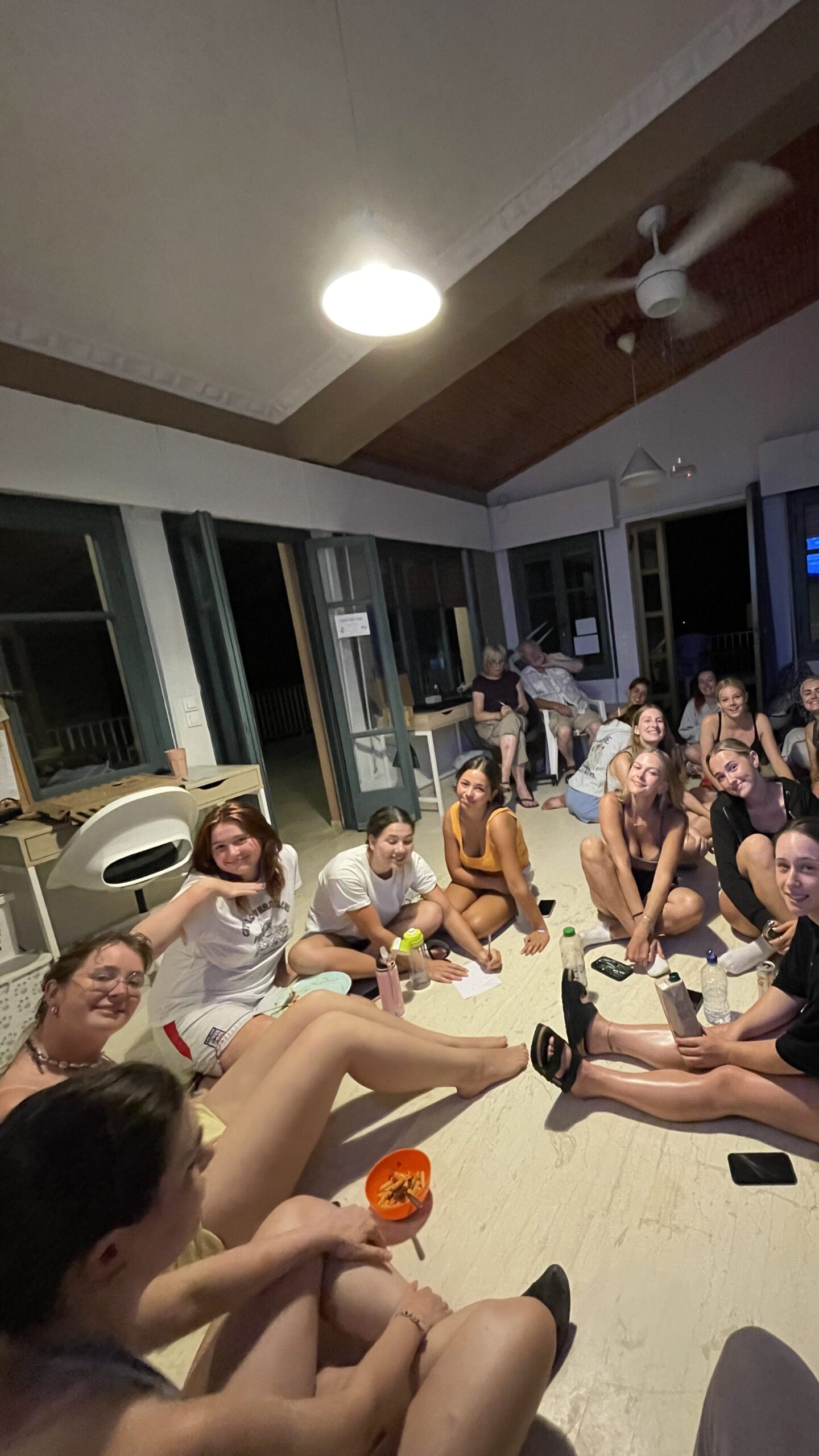 On Wednesday the 20th of September we received a call from a member of the public who had managed to spot and video an injured turtle who had a net entangled around its beak. This turned out to be Vienna, another female loggerhead, the team rushed down with the drones to track her down to remove the nets. Whilst the team was droning, one of our resident female loggerheads, called Melia was spotted also entangled in a long line that was wrapped around her neck and front flippers. The team managed to untangle and remove all the forms of fishing gear from both turtles before any injuries could occur.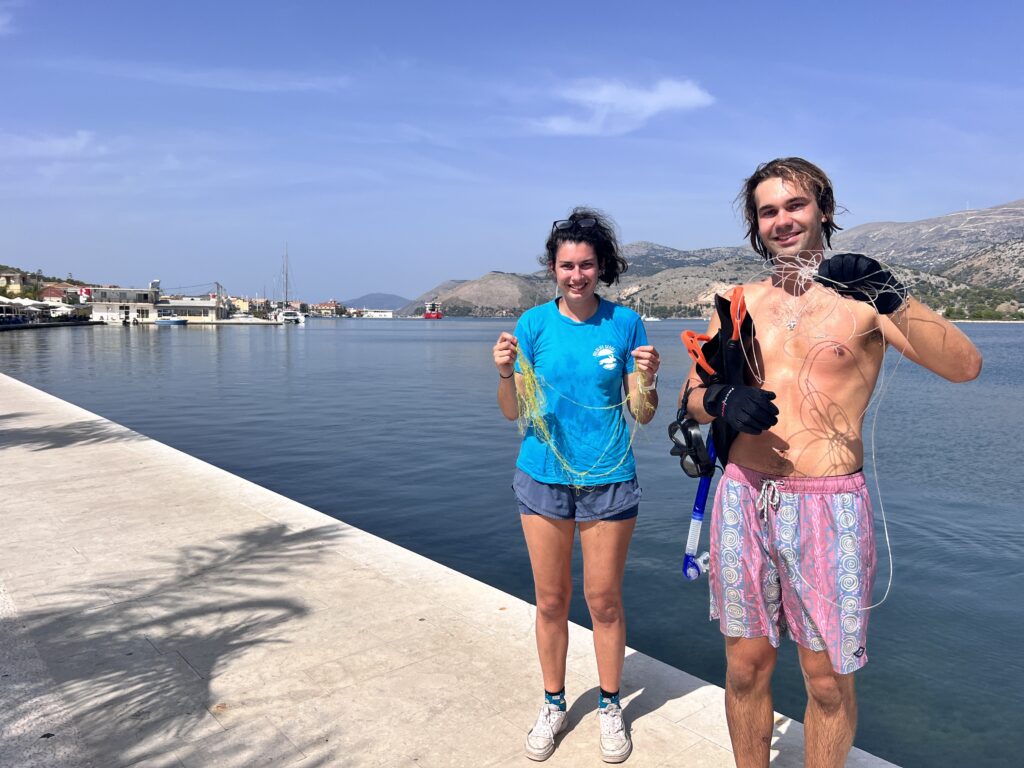 We're really looking forward to the upcoming weeks to welcome in our final groups of the season and to see our last few nests hatching.
Skala Field Station
Last news update from Skala! Following tradition, this set of volunteers wanted to experience what the coastlines of Kefalonia had to offer. They did many boat trips, such as to Zante and Ithaca, as well as taking the wheel themselves by hiring a boat for the day. To wind down after 2 weeks of hard work, our volunteers cooked up a feast of roasted veggies, salads, and even octopus to celebrate their success and the end of the season.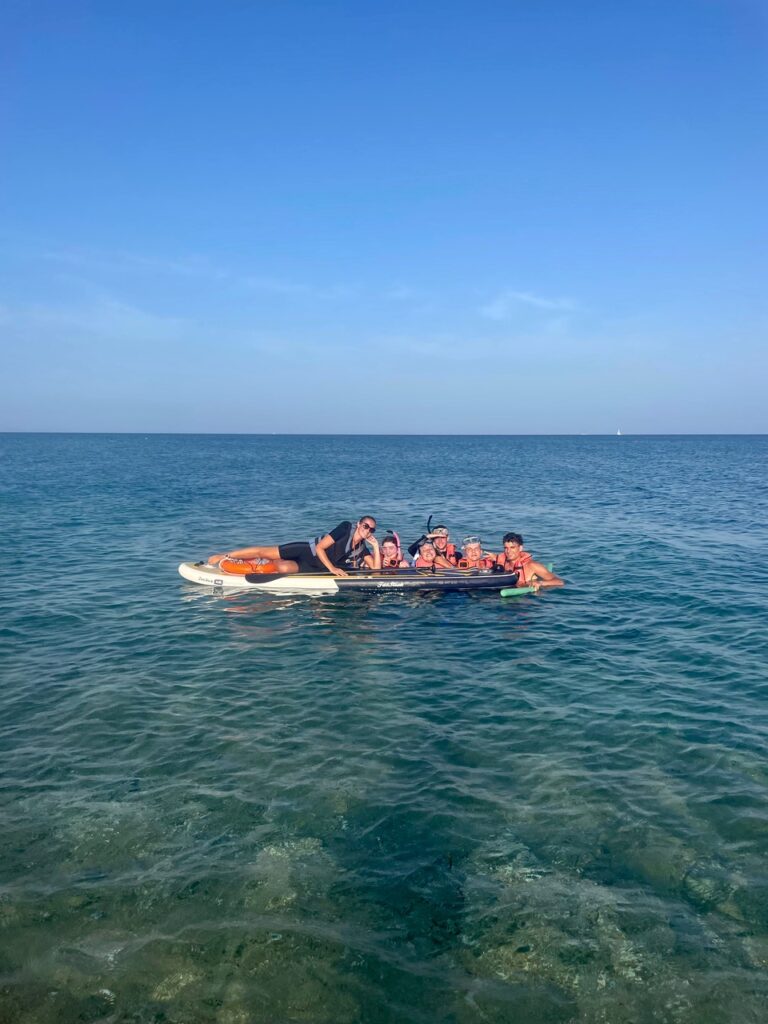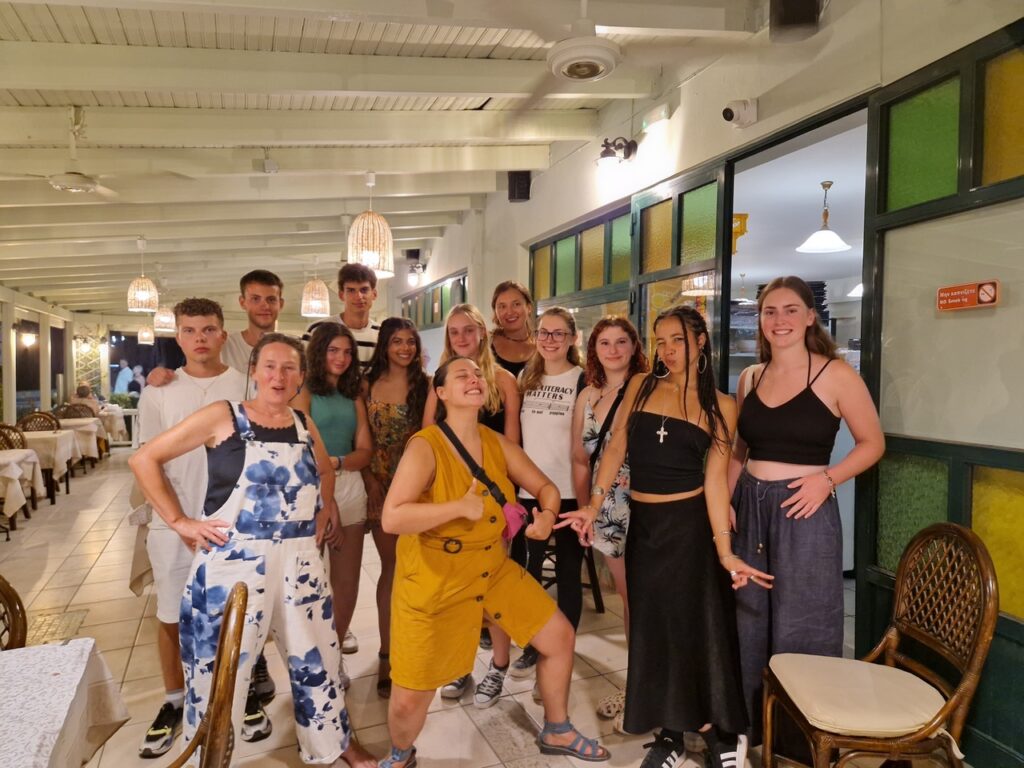 The volunteers enjoyed lots of activities, such as water fights, card games, and one volunteers even took the reins and held a stargazing night. There was excitement at the villa when 3 pigs arrived. Before their owner came to get them, the volunteers ensured their stay at the Skala villa was nothing less than 5 stars. The pigs were treated to pomegranates, from our trees, and a shower!
Lixouri Field Station
We are coming to the end of the hatching season here in Lixouri, but we are still seeing plenty of activity on our beaches. Eight nests have reached 45 days of incubation in the past two weeks, and 10 new nests have started hatching, meaning that lots of hatchling tracks have been found across the beaches in our survey areas.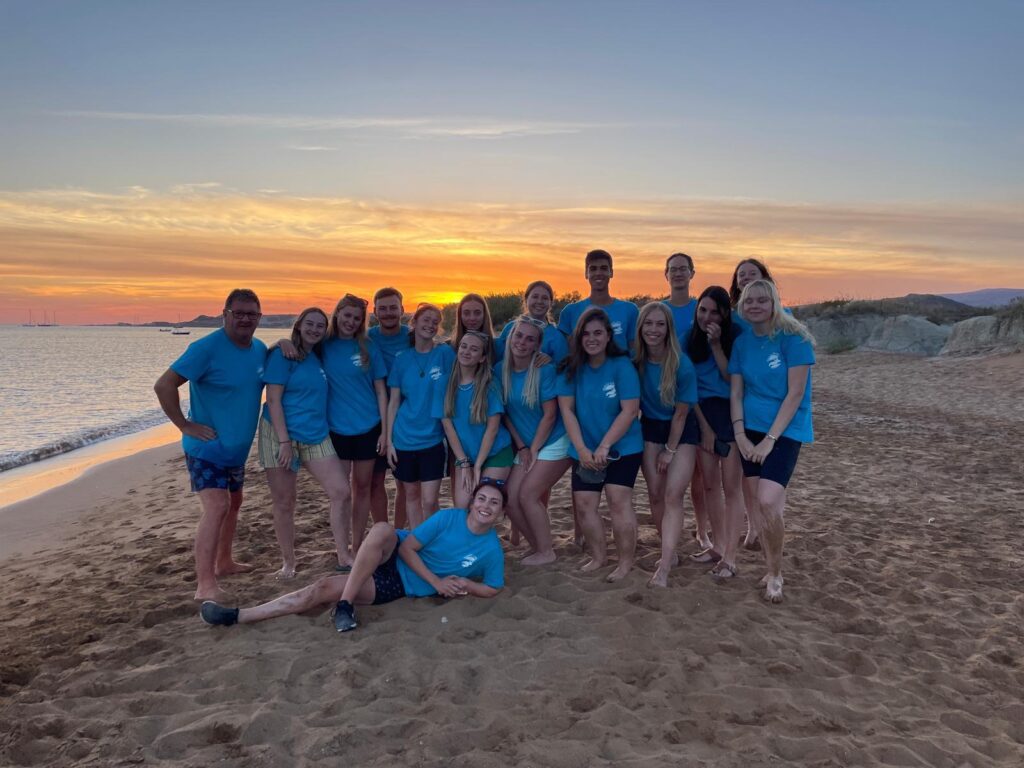 Twenty-two nest inventories have also been carried out during this period; these are really important to enhance our understanding of nest success by allowing us to see how many eggs have hatched. We can also see which stage of development unhatched eggs have reached, or if they have been fertilized at all which is integral to better understanding the success of the nests in our area. Inventories, of course, are also amazing as they provide an opportunity to see hatchlings! We have helped almost 150 hatchlings to sea during nest inventories this fortnight, which is always a magical experience.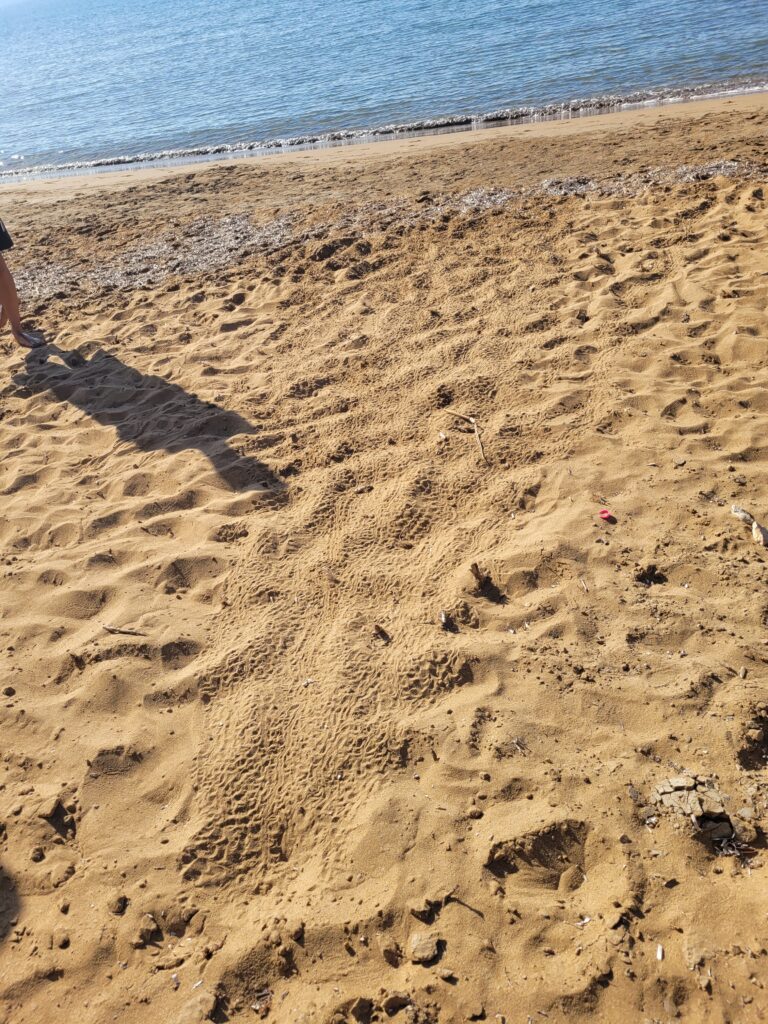 We are now down to only 7 nests across our survey areas, however, our volunteers are still carrying out important work surveying the beaches each morning, with the important aim to locate nests that are Found By Hatching (FBHs). FBHs occur when tracks from nesting females earlier in the season have been missed. This can happen for multiple reasons, including tracks being obscured by people on the beaches walking over them. We have had 4 nests found by hatching over the past fortnight, all of which we were relieved to find had high hatching success rates despite being unprotected during their incubation.
Lourdas Field Station
As more stable and warmer weather has returned hatching in the Lourdas area continues to progress well. During the last two weeks, the team has carried out 26 inventories leaving only 12 nests! Throughout the inventories and morning surveys, we have helped a total of 126 hatchlings to sea. One special morning the Lourdas Volunteers along with some extremely caring and respectful tourists worked together to ensure 80 hatchlings made it safely to sea.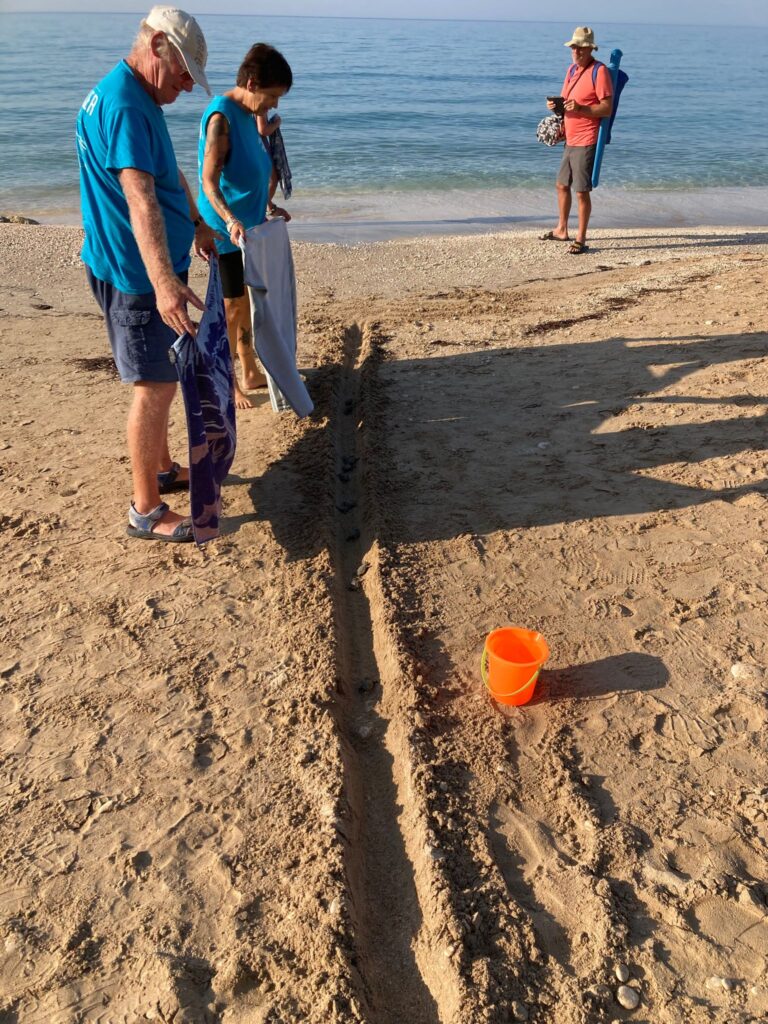 This week we also had the last of our information evenings. Over the past 14 weeks on a Wednesday evening at the front of Klimatis bar, on Lourdas, there has been a display of information and other resources about Sea Turtles. especially the Loggerhead and Green Turtles. It has been our pleasure to welcome visitors of all ages, from Europe and the Americas to discover more about these fascinating creatures who come to our waters.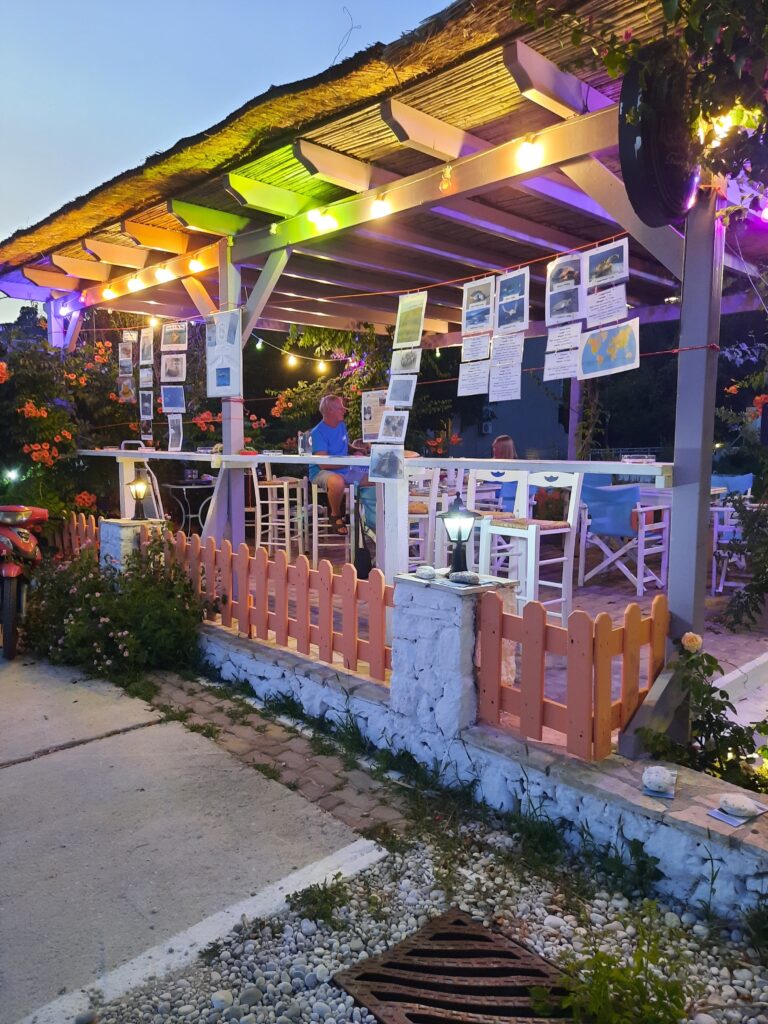 This year an added and popular attraction has been the display of turtle bones some of which washed up on one of our beaches. Comparing the jaws of the Loggerhead and Green Turtles makes it possible to learn about their diet. We have also been able to show short videos of turtles hatching and making their way to the sea as they start their big adventure.
For the young, or young at heart there have been activities like word searches and other puzzles.
As the Summer season draws to a close we thank those who have taken the time to ask questions and spend time with us on their way to or from dinner at the various restaurants along the front.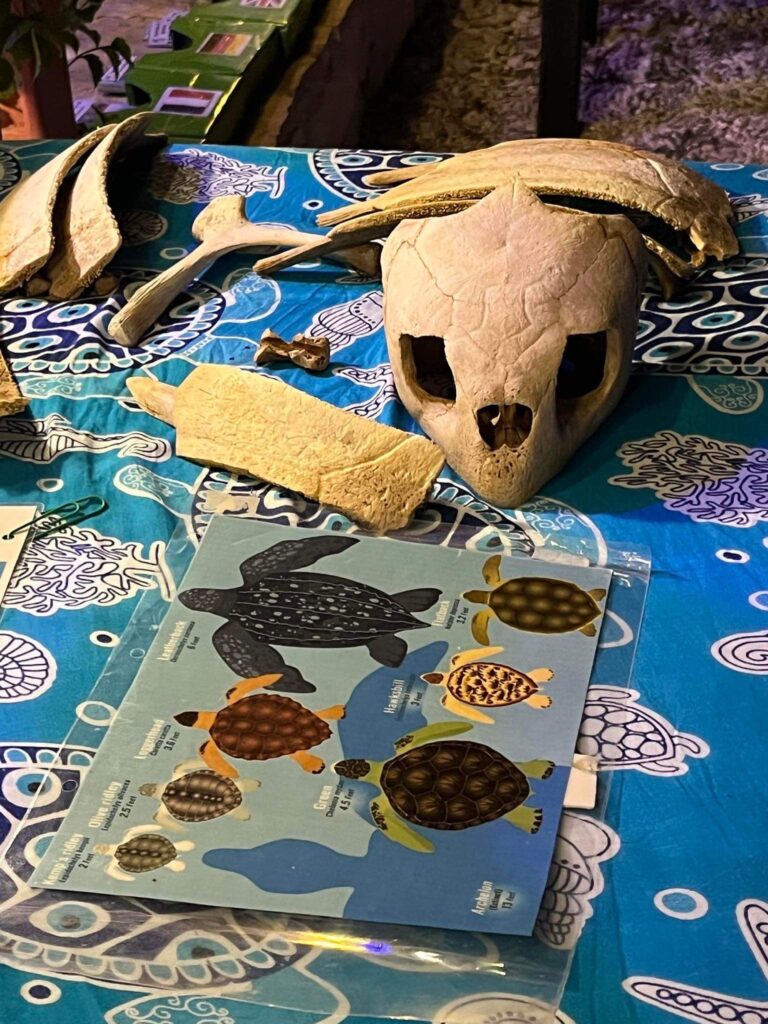 We would also like to express our special thanks to Gill and David Green for their hard work and dedication and to Marina and everyone at Klimatis for their support and hospitality.