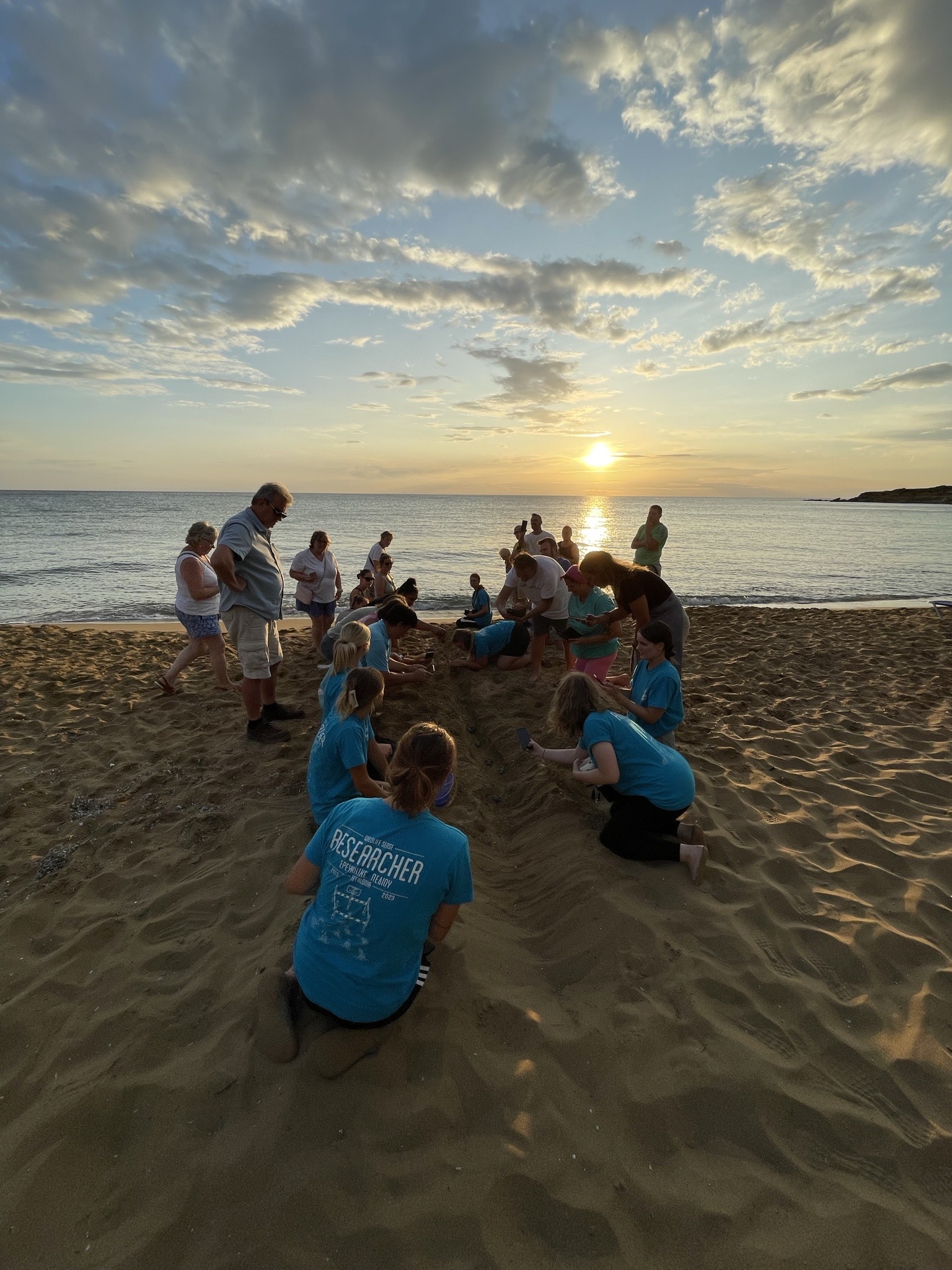 Our latest news – October 9, 2023
Argostoli Field Station
We've had a very busy two weeks here in the Argostoli field station as the hatching season is slowing coming to an end. With many of our nests hatching throughout these past two weeks, this has brought our current protected nest count to 14 on our surveyed beaches. During this time our volunteers have successfully released 929 hatchlings to sea through inventories and hatchling rescue shifts.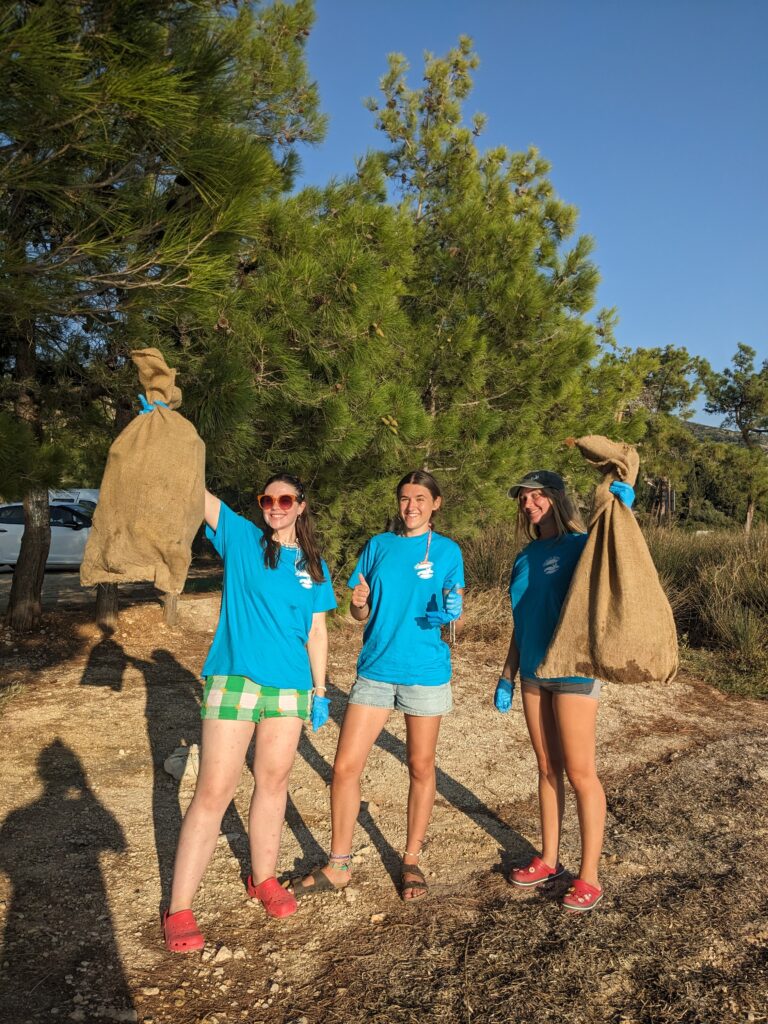 On the 28th of September, we were able to capture one of our tagged green turtles called Avocado, who had previously been spotted in the harbour three weeks ago with a fishing line coming out its mouth and wrapped around its front flipper. Unfortunately, bad weather conditions and infrequent sightings meant it was very difficult to capture this turtle. But the team was determined and after 24 hours of accumulated searching Avocado was finally able to be caught. Unfortunately, the flipper had become necrotic due to how tightly the line was wrapped around it causing it to fall off. However, due to the team's great effort and veterinary treatment, Avocado was able to be released back into the harbour where we hope to monitor their progress as they learn to adapt to living with one flipper.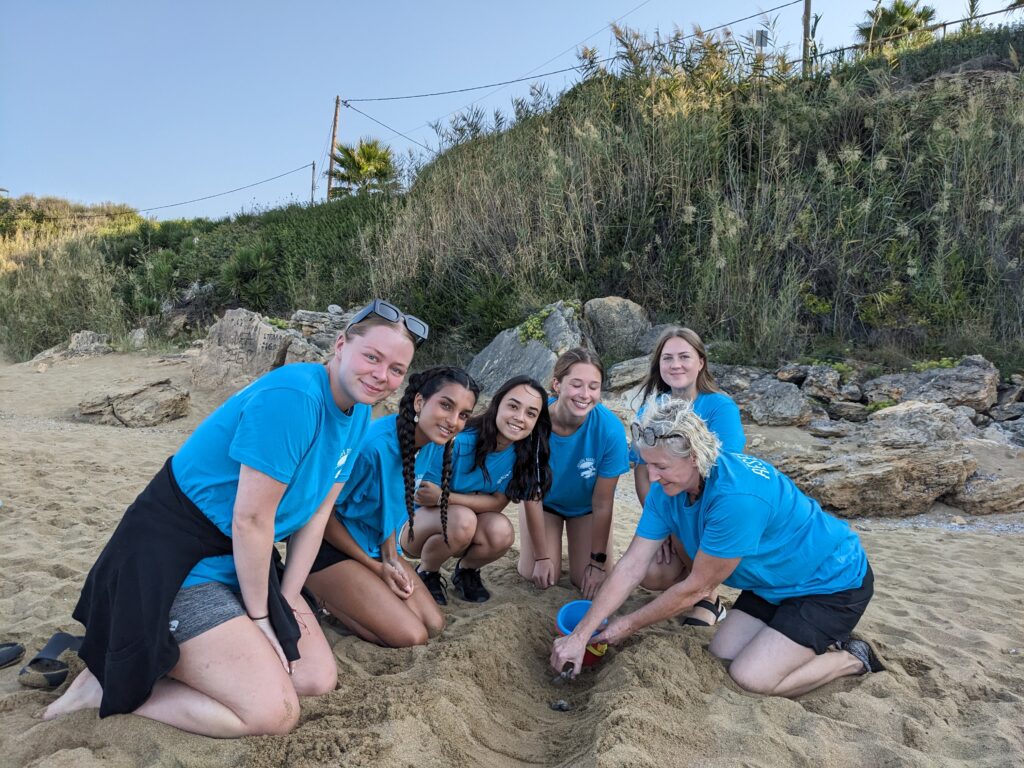 Later this week we welcomed a new group of volunteers who have been very enthusiastic about seeing and helping release the hatchlings to sea. This group have been thoroughly enjoying their time here, getting involved with the different activity nights, with sunset swims being a very popular one alongside henna and pizza nights.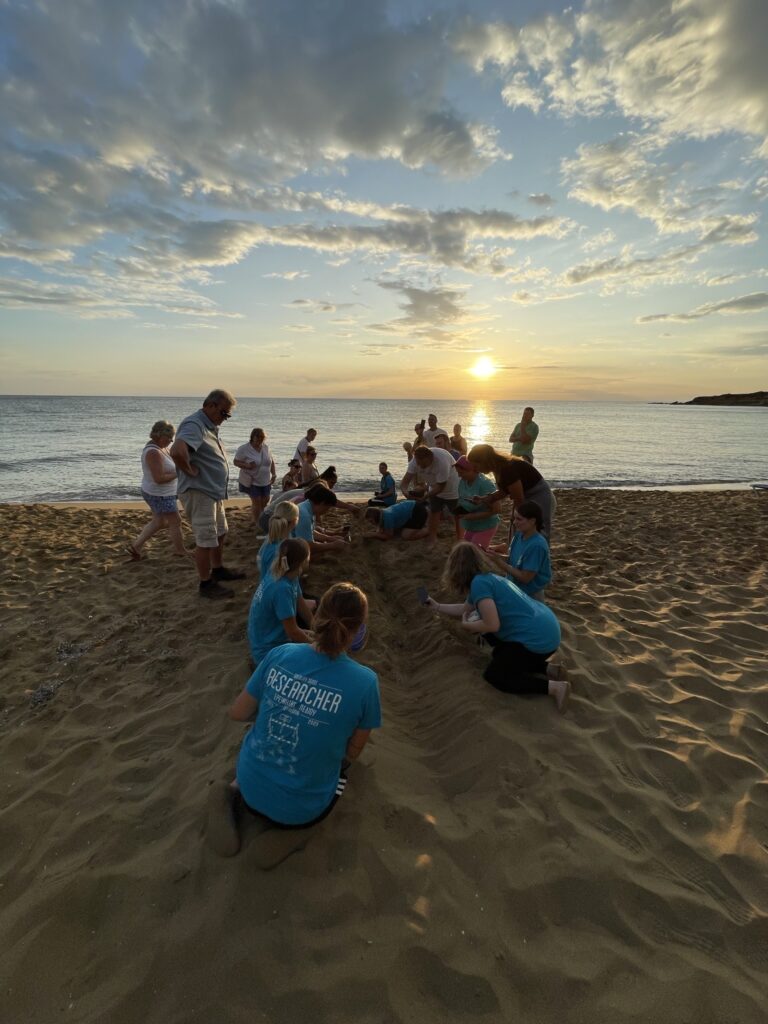 Lourdas Field Station
Even though the nesting and hatching season draws to a close in the Lourdas area the team have still been kept busy. During the last two weeks, a total of 22 inventories have been carried out and 175 hatchlings have been helped to sea either on a morning survey or during an inventory.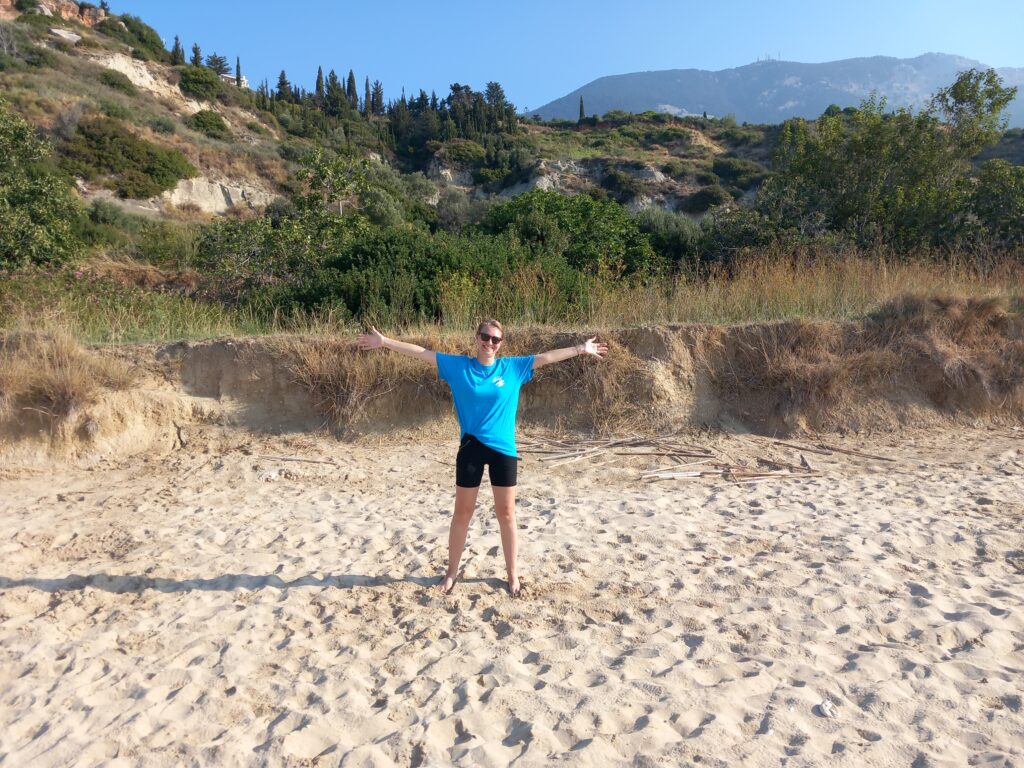 Now no nests remain in the Lourdas area, however, there are still 5 nests left from Kanali and Trapezaki on Megali Ammos. These nests were laid late in the season and were relocated due to the risk of storms later in their incubation period. Two of these nests have already hatched and started hatching. The relocated nests are being closely monitored by the Argostoli field station during the hatching rescue shift. Throughout the hatching rescue shift volunteers monitor the nests that are at risk of light pollution. So far during hatching rescue a total of 61 hatchlings have been recorded from two of the relocated Kanali nests.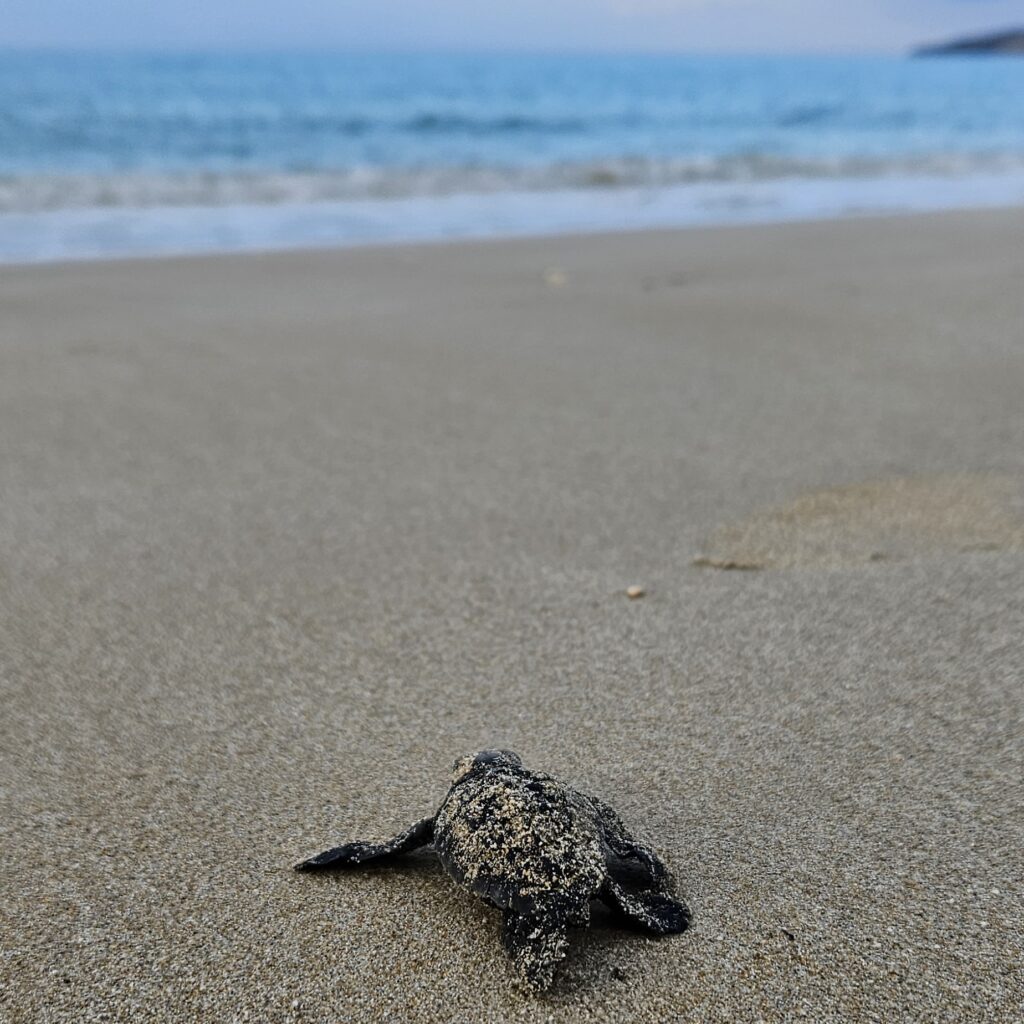 While there are no protected nests left in the Lourdas area the team are still looking out for any FBH nests. These are nests that have been found by the hatching. One morning on Lourdas beach the team found an unmarked nest (Found By Hatching). The nest was located next to a sunbed. Fortunately, the team found the nest and helped some hatchlings that were within the chamber to sea and relocated any viable eggs safely onto Kanali. These eggs have now hatched too!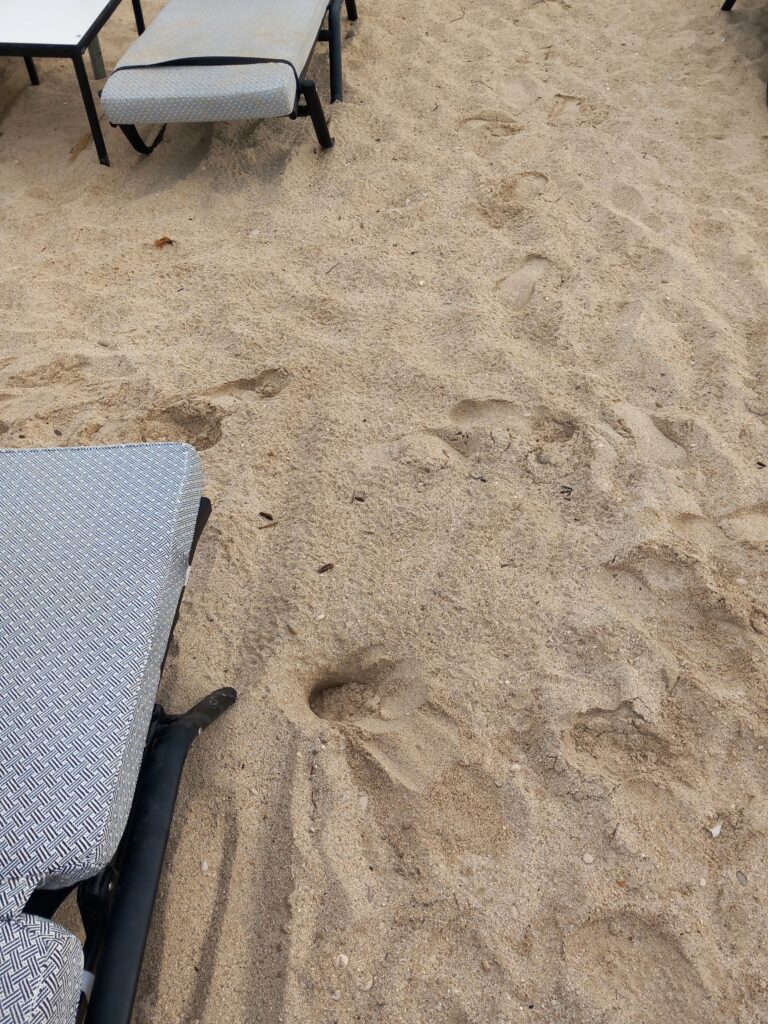 The season in the Lourdas area is now over and the team have found and protected 73 nests, carried out 97 inventories and helped a total of 945 hatchlings to sea either on inventories, morning survey or hatchling rescue.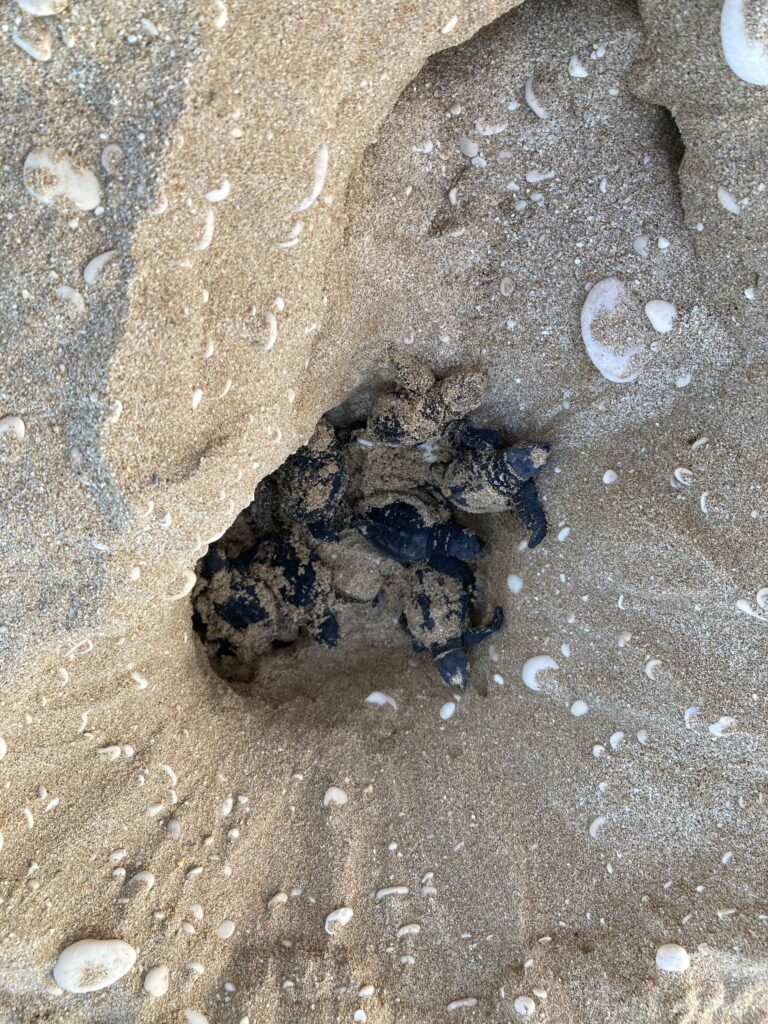 We would like to thank all of the seasonal volunteers for giving up their time to aid in the conservation efforts for the sea turtles of Kefalonia. A very special thank you to Lorna and Ray Gilbert for their endless hard work and commitment!!